daily fantasy sports reviews
dfs review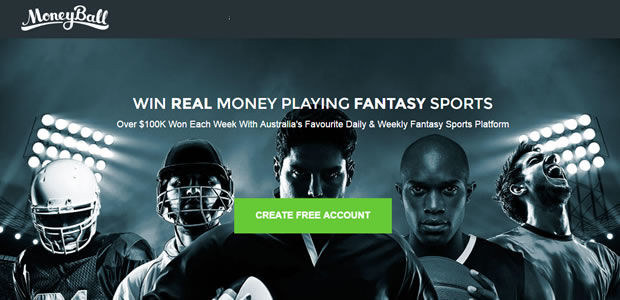 join now
Moneyball
Moneyball are the original and one of the most popular Daily Fantasy Sports websites in Australia.
Moneyball Review
Moneyball is the longest serving Daily Fantasy Sports (DFS) website in Australia, launching as a pioneer in this industry in February 2015. Moneyball is a trustworthy site for punters and it allows you to take your betting to the next level where you will be tested on your knowledge of not just teams but also the players and match ups. Moneyball allows you to partake in real money DFS tournaments with massive cash prizes.
Continue reading for our full analysis of the site in our Moneyball Review page.

Moneyball Features
Moneyball is one of the best Daily Fantasy Sports sites in Australia as it has one of the largest range of sports for their customers to compete in. AFL, NRL, EPL, A-league, NBA, Cricket and NFL, Golf and AFLW are all available on Moneyball.
The AFL and NRL DFS tournaments are the larger of the sports as they have the most interest and therefore create the bigger prize pools. Moneyball offers guaranteed tournaments every weekend that range from $1,000 to $50,000. These guaranteed tournaments buy-ins are generally $10-$15 but the buy-ins to the tournaments range from freerolls to $1,000!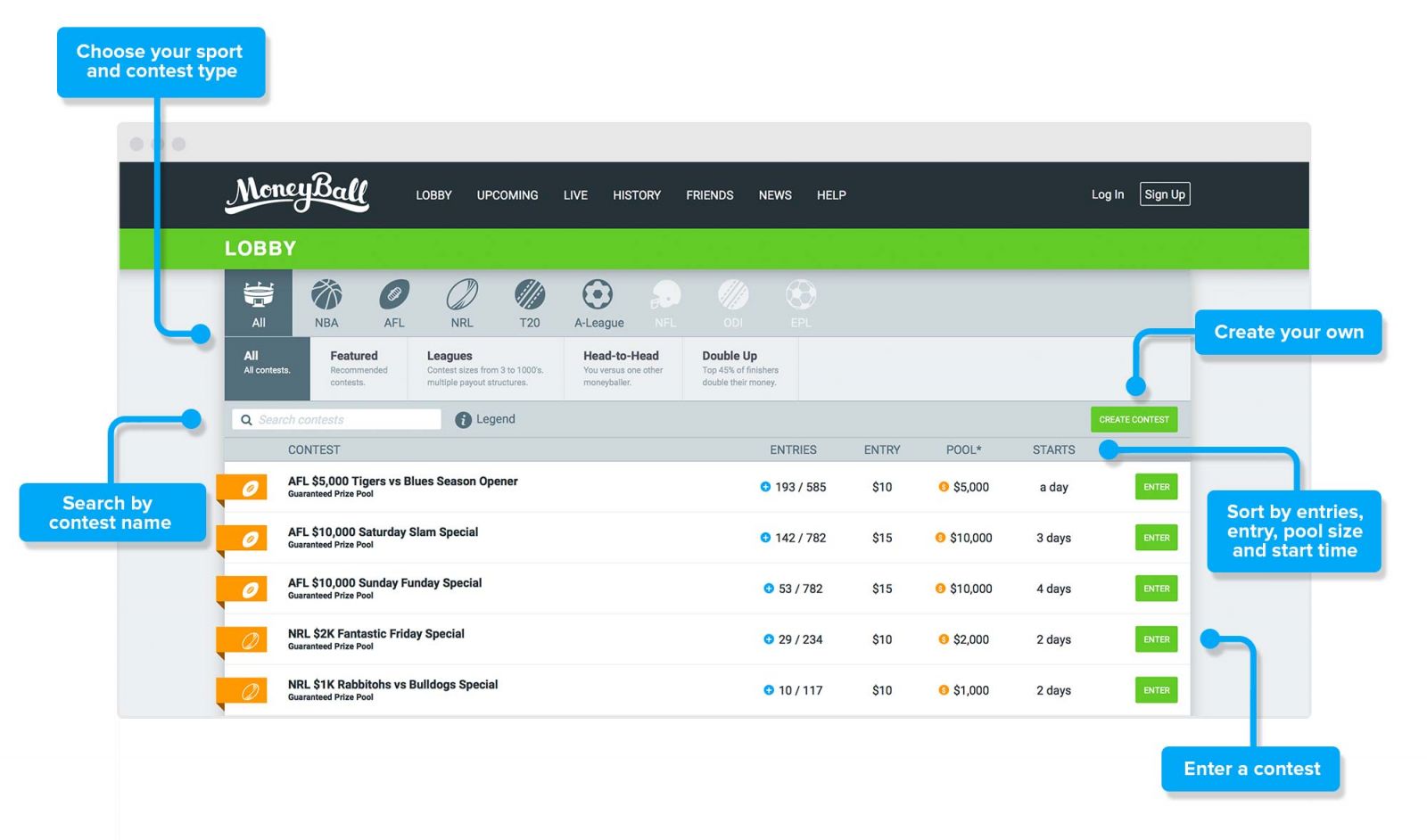 Moneyball's website is incredibly easy to use with each different sport easy to locate and once you have selected the sport you wish to participate in each tournament will be located below in the lobby. There will be a range of different tournaments available with the largest guaranteed and tournaments that are going to begin earliest being at the top.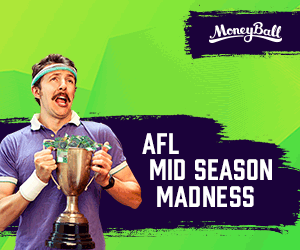 Moneyball also offer daily fantasy tournaments for horse racing! Now punters can not only create their fantasy sports team in a range of different sports, but they can also assemble their dream stable in most major city racing meets! Head to the Moneyball lobby and click the horse racing tab to check out the great range of daily events!
How to use Moneyball
Once you have worked out which tournament you would like to participate in you will simply need to click on the tournament and select your team and enter it. There is a salary cap, which forces you to select your players with care, as the better performing players will cost more.
The DFS tournaments run for different periods of time as customers can either play a tournament that lasts just one match, one day or for a whole weekend of action.
DFS tournaments run similar to SuperCoach and DreamTeam but you don't have to make a season long commitment to reap the rewards.
The tournaments you enter will begin at the start of the first match and you will be able to watch your player's progress live as the match is playing. Your player will receive points based on the point scoring system of Moneyball and for each positive contribution your player makes in the game. For example, in Rugby players would earn points for scoring a try, making a tackle or performing an offload, but if he makes an error such as dropping the ball, forward pass or a missed tackle he will be deducted points.
When choosing your team with Moneyball, you will start with a salary cap of $60,000 and you will need to fit players from different positions into your team under this amount.
The players that average a higher amount of fantasy points are more expensive and this makes it impossible for you to stack your team with the best players. This is where the more strategic competitors can show off their knowledge of the game by finding cheaper players who will still score well.
You will need to choose a few cheap players that you believe will score well with their match up to free up cap space for the more expensive players who will almost always score well.
Each player's score is combined to make your total score and you can check the live ladder to see whereabouts you are ranked against the other competitors.
Once the final match in the tournament has finished you will be able to determine whether you made the money and the person who finishes in first place in the larger guaranteed tournaments has the opportunity to win upwards of $1,000 for a buy-in as little as $10!
Daily Fantasy Sports on Moneyball is a great way for you to bet on sports for a small amount and have a chance to win over 100 times the amount. It makes each match more exciting as you will be watching the player's in your team hoping they get involved in the contest and earn your team more points.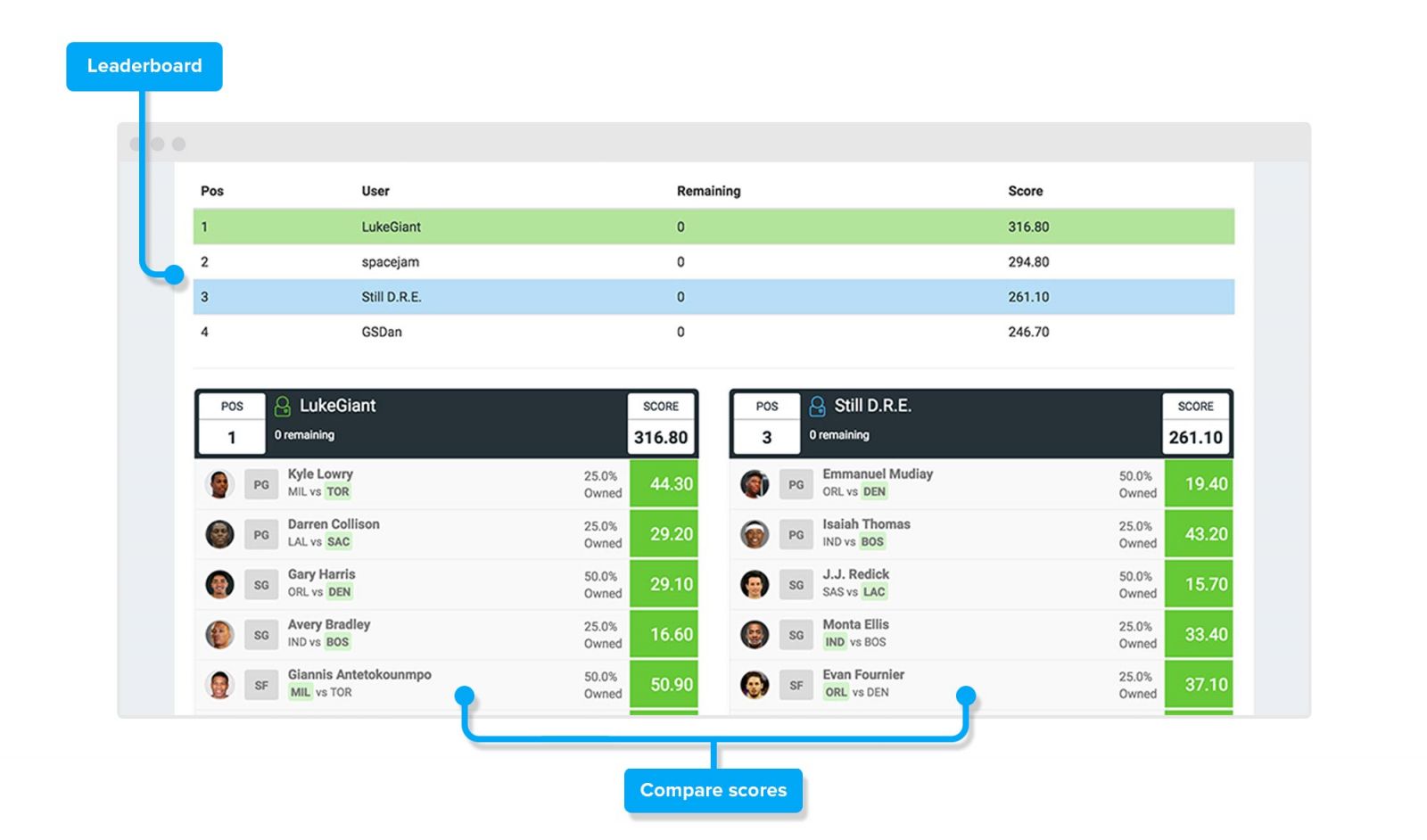 Moneyball Overview
Sports Offered
- AFL
- AFLW
- NRL
- NBA
- EPL
- A-league
- NFL
- Cricket
- Golf
- MLB
Buy-in Range: Free - $1,000
Biggest Prize Pool: $50,000
Most Popular Sport: AFL
Editor's note: Take care when signing up to new sports betting agencies. Be sure to read all terms and conditions of any bonus offers, deposit/withdrawal requirements and identification verification on each respective site, as some of the information on this page may be outdated. not all states are eligible for bonus offers and promotions. Daily Fantasy Rankings will do their best to keep this page up to date, but takes no responsibility for any information on this page being incorrect.
Always remember to Gamble Responsibly.