daily fantasy sports reviews
dfs review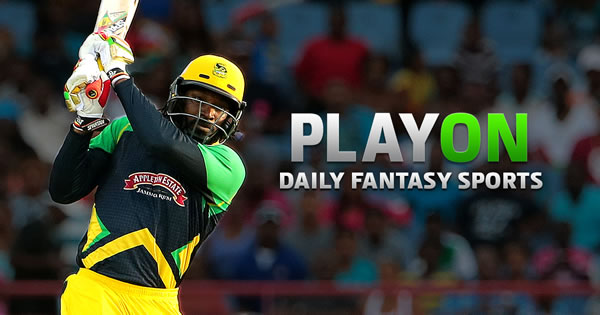 join now
PlayON
PlayON have been established in the UK since 2012 and are now making a splash in the Australian DFS market.
PlayON Review
PlayON is one of the latest, and most exciting, Daily Sports Fantasy websites to hit Australia. Founded in 2012 and originally localised to England, PlayON now boasts customers in over 100 countries worldwide, with Australia recently welcomed to that list, and is one of the fastest growing DFS websites in the world. PlayON offers daily fantasy competitions ranging from free entry up to $100 across sports that include AFL, Soccer, Cricket, Basketball and Golf. In 2018, PlayON expanded their offerings, announcing partnerships with both the Super Rugby League and in a massive coup, a exclusive partnership with the Formula 1!
Unlike some to the more popular Daily Fantasy Sports websites in Australia, PlayON is not Australian-owned. It's based out of the UK and therefore offer a wide range of contests in overseas sports, especially European soccer and in particular the EPL. There are also some good contests for Golf, Cricket and NBA. AFL has been recently introduced and there are plans for NRL in the near future.
When you log onto the PlayON website, you won't be blown away by a fancy layout or a load of bells and whistles. PlayON makes it simple to sign up and enter contests by having a very no frills and easy to use website. The main menu is located at the top left of the page and once you click on it you'll be greeted with options to log in, sign up, or head to the games lobby.
In the main menu, you'll also come across a great feature of PlayON that's not seen on many other DFS websites in their 'Pick A Team' section. From here you can select a sport, competition and time frame, and peruse players to select your squad BEFORE entering a contest. Once you've finalised your squad you will be redirected to a list of contests you can enter with that squad.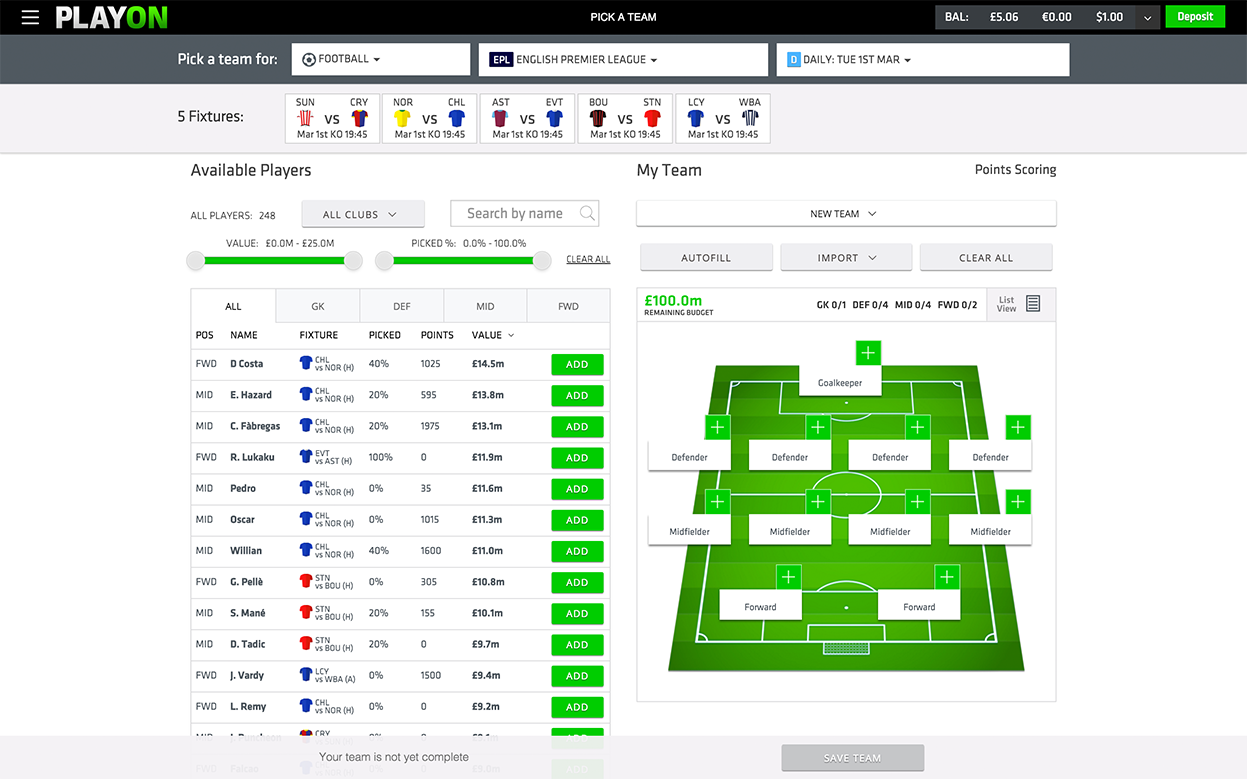 Obviously the major upside to PlayON and DFS in general is the ability to come in and out as you please and not be locked down to a season long commitment like you are with fantasy games like Supercoach or even tipping competitions.
Rules vary for each individual sport and contest, but if you've used other Australian DFS websites before, the scoring systems don't differ too much to other sites. The rules and points system are easily accessible to you before entering a contest - simply click on the contest info link to see all of the rules, scoring systems, leader boards and other information.
If you haven't dabbled in any other DFS action before and are decide to go with PlayON straight off the bat, they are committed to making sure new customers understand the rules first. They offer a full "How to Play" guide as well as specialised beginners contests.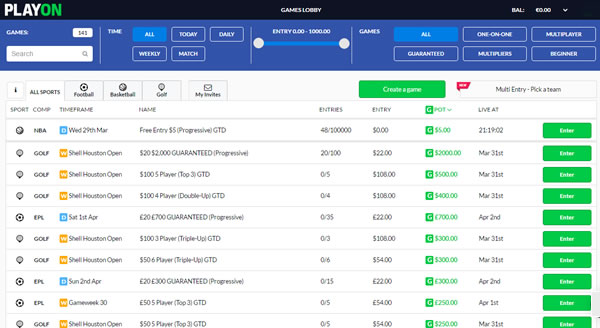 PLAYON OVERVIEW
Sports offered:
Formula 1
Tennis
NRL
Super Rugby
NBA
EPL and other Soccer
Golf
Cricket
AFL
NFL
Buy-in range: Free - $108
Most Popular Sport: NBA/AFL/Golf
Editor's note: Take care when signing up to new sports betting agencies. Be sure to read all terms and conditions of any bonus offers, deposit/withdrawal requirements and identification verification on each respective site, as some of the information on this page may be outdated. not all states are eligible for bonus offers and promotions. Daily Fantasy Rankings will do their best to keep this page up to date, but takes no responsibility for any information on this page being incorrect.
Always remember to Gamble Responsibly.