daily fantasy sports articles
2018 FIFA World Cup Final: France vs Croatia DFS Lineup Tips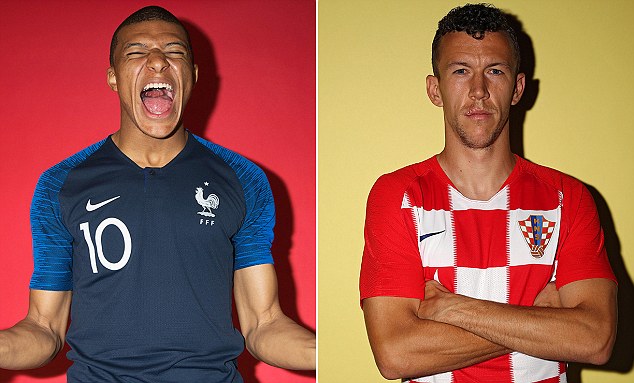 The World Cup Final is here and it's an unlikely battle between two-time finalists and one-time champion (1998) France and first time finalists Croatia! For the occasion, we've put together a special edition of our DFS fantasy lineup tips to help you with player selection and to increase your chances of winning some cash.
DFS sites have provided some huge contests for us to indulge in. DraftKings have a huge $100,000 contest on for the match, while Draftstars a $5,000 contest on, SportChamps have a $5,000 tournament, and PlayON have their own range of contests. We've based our team on the player prices and salary cap ($50,000) at DraftKings.
We've decided to go with a Croatia based team as they're a lot more affordable than the French and have every opportunity to win the match.
Luka Modric ($11,600)
The highest placed player in our team is Real Madrid superstar, Luka Modric. He's one of the best midfielders in the world and will be sure to make a big impact in the final. If Croatia are to win it's more likely than not that it's because if their maestro in the middle.
Ivan Perisic ($11,300)
Perisic was Croatia's best player in their extra time victory over England in the Semifinal. He's another Croat who's a regular in top-flight domestic football, playing for Inter Milan. There is a little question mark over his fitness coming into the final, so make sure to check the team sheets prior to kick-off.
Mario Mandzukic ($9,200)
Mandzukic was the man who scored the decisive goal in their Semifinal win. He's the focal point up front for Croatia and is always a chance to score from an aerial ball. Give him a run in your team for a more than reasonable price at DraftKings.
Ivan Rakitic ($6,600)
Another maestro in the midfield for the Croatians is Ivan Rakitic. He plays his domestic football for Barcelona and links up really well with the likes of Modric and Brozovic. He hasn't had the most impactful of World Cup's so far, which means you can pick him up for a discounted price.
Danijel Subasic ($5,600)
The Croatian goalkeeper, Subasic, get's a Guernsey in our fantasy team for the final. He'll most certainly have his hands full against a potent French attack, but if he's to claim a clean sheet he'll be worth his weight in gold.
Dejan Lovren ($4,300)
Liverpool defender, Dejan Lovren, sneaks in our team at a near basement price. He's been rock solid for Croatia all World Cup and is a threat to score with his head from corners. He's a solid option for his price.

Note: This article was made prior to the release of team lineups, so make sure to check them when they're released approximately two hours prior to kick-off.