daily fantasy sports articles
2018 FIFA World Cup: France vs Belgium DFS Lineup Tips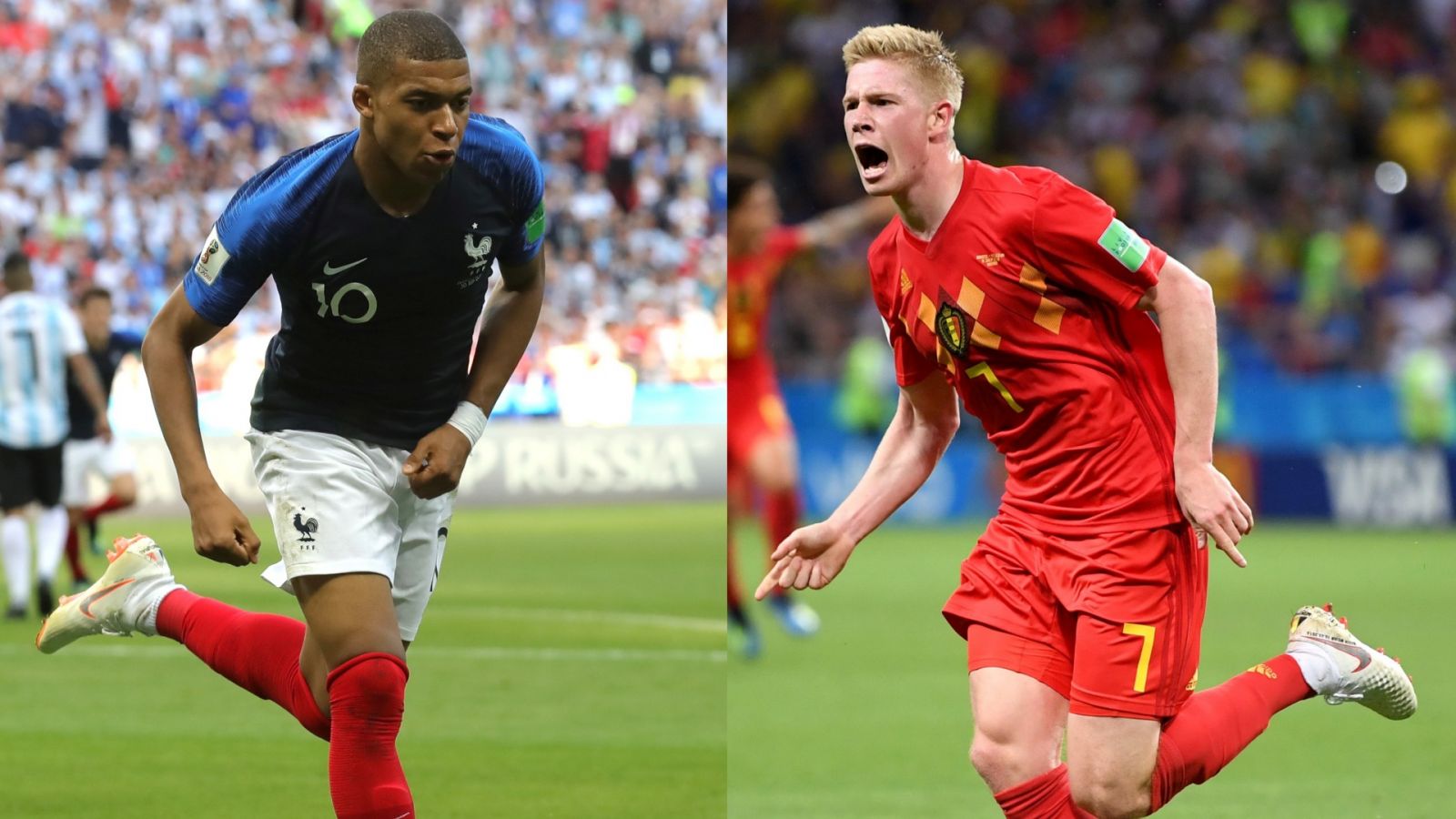 There are just four teams remaining in the 2018 FIFA World Cup after what has been an enthralling two weeks in Russia. The first of two Semi-finals gets underway at 4am Wednesday Morning between France and Belgium, so we've put together a special edition of our DFS fantasy lineup tips to help you with player selection and to increase your chances of winning some cash.
Leading DFS site DraftKings have a huge $65,000 contest on for the big game, while Draftstars have their own $1,500 contest on. We've based our team on the player prices and salary cap ($50,000) at DraftKings.
Antoine Griezmann ($12,500)
The first player in our team is French winger, Antoine Griezmann. He's the second highest priced player in this match and for good reason. He takes all their set pieces (including penalties) and is a threat to score from anywhere on the pitch.
Kylian Mbappe ($11,600)
On the opposite wing to Griezmann and featuring in our team is teenage sensation, Kylian Mbappe. He's already eclipsed the lofty expectations that were placed on him prior to the World Cup by scoring 3 goals in his 5 starts so far. He's one of the fastest players in world football and will be eager to take on the not so fast Belgian full-backs.
Olivier Giroud ($7,900)
You might be noticing a trend with our team now with the inclusion of another French attacker, but this time in the form of Olivier Giroud. Although he doesn't have a goal to his name, his hold up play and facilitating for the French wingers is invaluable. He's extremely cheap and is always a sniff from an aerial ball.
Paul Pogba ($7,600)
In my opinion, Pogba is one of the must-haves in this matchup. He creates so many chances for France and will surely find the back of the net at some point in the competition. His recent performances haven't led to many fantasy points, making him a great cheaper option for your team.
Raphael Varane ($5,500)
We fancy France's defence to hold up a little better than Belgium's, which is why we recommend getting their defenders in your team. The best option in that part of the field is French centre back, Raphael Varane. He's coming off a terrific performance in their quarterfinal win, where he found the back of the net from a header.
Blaise Matuidi ($4,400)
This one may be influenced on team selections, but Blaise Matuidi looks like a great value option for your team. He's at basement price and has a goal in him on his day. If he's picked by France, he should be picked by you.
Note: This article was made prior to the release of team lineups, so make sure to check them when they're released approximately two hours prior to kick-off.