daily fantasy sports articles
2018 NRL Chalk, Chance and Chump: 1st Preliminary Final – Friday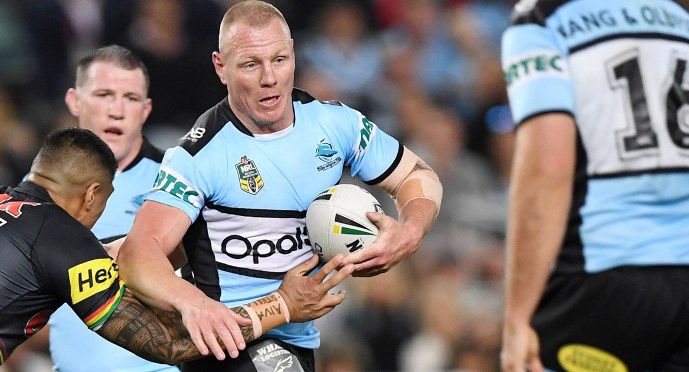 It's the second biggest week of the season, where we find out who will be playing in the NRL Grand Final. On Friday night we will know who the first team to progress to the big dance will be when the 2016 Grand Finalists Melbourne and Cronulla clash at AAMI Park in Melbourne.
Prior to the 2016 Grand Final win by the Sharks, they had won just 3 of their last 14 games against the Storm. However from the 2016 Grand Final to now, they've won 5 of the last 7 games, including their last two trips to Melbourne.
DraftStars will once again have $4,000 on the line in their major contest, with a $15 buy-in, however it is over at MoneyBall that we'll be focussing on, as they have a prize pool of $15,746 for this game, with a $1 buy-in. All you have to do is select a team that can reach the target score of 450 to win!
Chalk – Andrew Fifita (Sharks)
Fifita loves these pressure-cooker games and if his team mate Paul Gallen isn't cleared to play, Fifita will be captain. He was made3 captain for the first time earlier this year, for three games, with the Sharks winning each time and Fifita averaging 45.2.
His current form is similarly strong. He's had 4 of his last 5 scores over 44.5, with the one score under that a very respectable 39.6. 2 of his last 3 games has seen him notch scores over 50, giving him a last 3 games average of 48.2. He's worth forking out the $9,800 for.
Chance – Felise Kaufusi (Storm)
The Storm edge forward could well be in for a big game. He's up against a back-up second rower in Kurt Capewell, who at times has filled in at centre. The Storm will be out to exploit Capewell, with Kaufusi set to be the one doing most of the work. He costs $8,100 and has averaged 33.2 all year, but has churned out back-to-back 43+ scores to have a last 3 average of 40.4.
Chump – Curtis Scott (Storm)
While the Storm outside back had a good game in the opening week of finals action, scoring a solid 30 against Souths, he has struggled in both his games this year against Cronulla, scoring a 19.2 and a 14.7, both scores a long way short of his season average of 24.3. When you consider that his last score against Cronulla was a 14.7, the week after he had a great game against Souths where he scored 37.3. His price tag of $6,500 is lofty given his average and the number of players who are better options at a similar or slightly higher price.