daily fantasy sports articles
2018 NRL Chalk, Chance and Chump: 1st Semi Final – Friday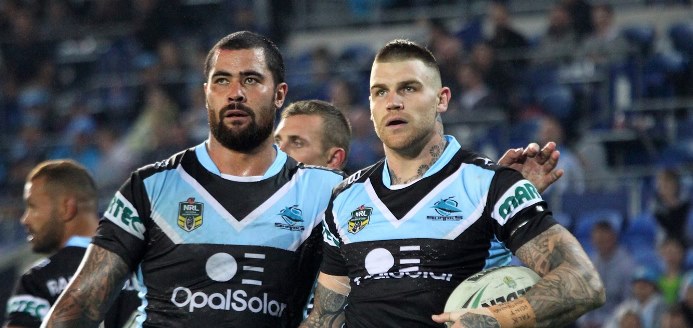 With the first week of finals action done and dusted, we're into the business end of the season right now, where every game is an elimination match!
Friday night will see the Sharks taking on the Panthers. The Sharks went down gallantly to the Minor Premiers Sydney last week, while the Panthers disposed of the Warriors comfortably in the end.
The team at DraftStars will have a $4,000 prize pool on the line in their major contest for this game, with an entry fee of $15. At MoneyBall they are again running their Big 450 Target Contest once again. Costs just $1 to play and your goal is to pick a side that can produce a total score of at least 450 points to be sharing a slice of the $15,493 in prize money on the table!
Chalk – Andrew Fifita (Sharks)
At MoneyBall you will find Fifita has an asking price of $9,600 and with a season average of 41. Fifita has scored 40 plus points in half of his 24 games this year. His last 4 weeks has seen his form improve, picking up scores of 44.5, 45.1, 53.9 and 39.6 at a tidy average of 45.8. Just 2 of his last 9 scores have been under 37. He's consistently pumping out good scores and will be playing more of his natural game in the middle this week against a slightly less dominant pack.
Chance – Viliami Kikau (Panthers)
While Kikau has a reasonable price at $7,800, his last 4 games have seen him produce scores all below his season average of 34.8, averaging a considerable 6.5 points less per game. However here he will be up against Scott Sorensen, who is replacing the injured Wade Graham. Sorensen has played just 18 NRL games across the last 5 years and could well be outclassed on the edge by the big rampaging Kikau.
Chump – Jayden Brailey (Sharks)
Brailey is not expensive at $4,400, and given he will play, can be a cheap addition to your side. However in this contest you are chasing points and that is something Brailey won't help with. His season average is a low 20.7, however in 8 of his last 9 games, he has failed to score more than 18.2, while churning out 2 scores under 9. His average in his last 9 games is 13.8. Katoa costs just $100 more, is in better form and has a similar season average, making him a better option.