daily fantasy sports articles
2018 NRL Chalk, Chance and Chump: 2nd Semi Final – Saturday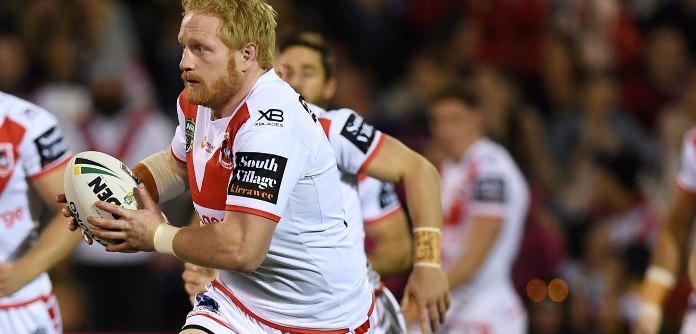 The second NRL Semi for the weekend is an intriguing affair. The Dragons were expected to be easily dispatched by the in-form Broncos last week, but instead they romped home with a massive 48-18 win. Souths were considered a good chance of beating Melbourne, however they fell agonisingly short, going down 29-28.
Over at MoneyBall they have a guaranteed prize pool of $3,000 in their top contest, with a $15 buy-in. The team at DraftStars also have a $15 buy-in for their top contest, which has a total prize pool of $4,000. This will be the contest that we will focus on with our three picks.
Chalk – Leeson Ah Mau (Dragons)
The powerful Dragons prop has been in stunning form over the last four weeks, averaging an immense 65.55, which is well above his season average of 44.6. He will be in the run on side this weekend, just the fourth time this year. His average when starting is an impressive 56.41. At a reasonable price of $13,500, he's a very solid, high scoring player with the potential to score well here.
Chance – Jeremy Latimore (Dragons)
Latimore has a very affordable price tag of $8,900 with a solid enough average of 28. However his last three games have been by far his best of the year, averaging 49.6, scoring 50.1, 48 and 50.9. With some injuries to Dragons forwards recently, he is expected to get more game time and this should contribute to him scoring well again here.
Chump – Thomas Burgess (Rabbitohs)
The forwards for both sides are quite good and largely in strong form, so anyone slightly down on form stands out, which is the case here with Thomas Burgess. Thomas regularly makes good metres per game and even manages a tackle break or two. But he's also prone to errors and missing tackles. He has a season average of 37.4, with just one of his last 4 scores managing to be better than that mark, which was in a game against a Tigers side whose finals campaign ended the previous week. His average over the last 3 games is 3 points down on his season average. At $9,800, there are plenty of alternative options who are likely to score better for a similar price.