daily fantasy sports articles
2018 NRL Chalk, Chance or Chump: Round 14 Friday Night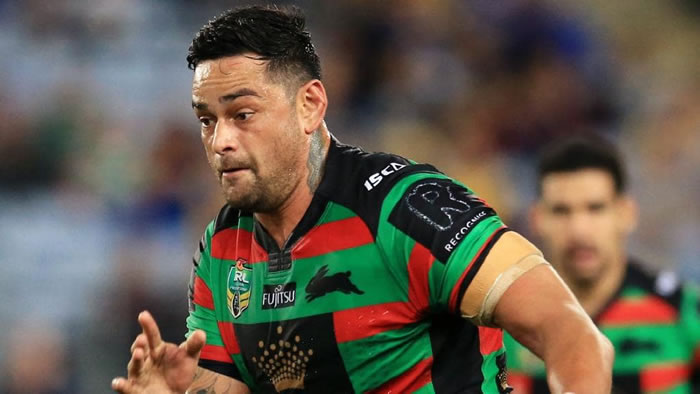 The high flying Rabbitohs head to the Gold Coast this Friday night with another win on their minds. They comfortably beat the Sharks last week without Inglis, Cook and the like. However the Titans aren't having a great season and should be desperate at home with their season on the line!
To give you some extra enjoyment for this Friday, why not enter a couple of teams in the NRL $25,000 Super Contest Qualifier at PlayON? We've given you a head start with our Chalk, Chance and Chump article picking out the best and the worst for your team lineups for Titans vs Rabbitohs this Friday night.
Chalk - John Sutton (Rabbitohs)
John Sutton ($18.1m) is having a great season for the Rabbitohs and that shouldn't stop against the Titans on Friday. He dominated the Sharks last week on his way to 1455 points. So I would expect another total around 1500 points. The Titans own one of the worst defences in the NRL and they're forward pack will likely focus on the Burgess brothers. So Sutton should get plenty of opportunities to find the try-line and setup his outside backs as well.
Chance - Keegan Hipgrave (Titans)
Looking at cheap forwards this week, Keegan Hipgrave is a good choice from the Titans at just $7.9m. He is coming off the bench but with Jai Arrow and Jarrod Wallace coming off Origin duties, he should still get plenty of minutes. He played 67 minutes in the Titans loss to the Roosters before the bye. Previously, he amassed 1196 points against the Knights at this venue. Obviously the Rabbitohs have a huge forward pack, especially compared to the Knights. But for just $7.9 million, Hipgrave is a chance to score over his average of 677 points and should be slotted in at the number 3 forward position.
Chump - Ryan James (Titans)
The Chump of the week goes to the most expensive Titans player - Ryan James. He faces a monumental challenge against the Burgess boys and he's coming off two lacklustre scoring efforts for his price tag of $20.4 million. Against the Roosters, he totalled 1122 points and was previously kept under 1000 points in a big win over the Knights. James mainly relies on run metres and tackles, so when he doesn't cross the try-line, he'll score below his average of 1320. I don't see him scoring against this Rabbitohs pack so he's a high risk player this week.