daily fantasy sports articles
2018 NRL Chalk, Chance or Chump: Round 18 Friday Night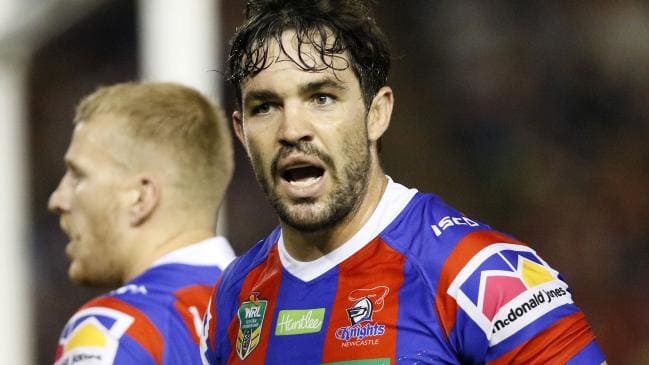 The Knights host the Eels in Newcastle on Friday night with the main storyline seeing Mitchell Pearce back from injury for the home team. Both sides have been hard to watch this season so they should be desperate to finish the latter of the season with a few wins, starting on Friday.
To give you some extra enjoyment for this Friday, why not enter a couple of teams in the NRL fantasy $10k Qualifier at PlayON? We've given you a head start with our Chalk, Chance and Chump article picking out the best and the worst for your team lineups this Friday.
Chalk - Aidan Guerra (Knights)
Aidan Guerra from the Knights back row gets the nod for Chalk of the week following a number of consistent scores. In 7 straight games, he's scored over 1160 points and comes off 1440 points against the Bulldogs. He ranks 2nd in the NRL for tackles made this season (644) also averages 95 run metres per game. So he hasn't slowed down in his first season at the Knights and I don't see that changing against the Eels.

Chance - Nick Meaney (Knights)
With Kalyn Ponga on the sidelines, Nick Meaney gets his chance in the number 1 jersey. He's a talented young fullback and will cost just $5.5 million. Last year, he played fullback for the NSW Under 20s and was also awarded the Knights 2017 Reserve Grade player of the year. So I think he can have success at the back for the Knights on debut. He's a good option in the second Outside backs position or Flex.
Chump - Michael Jennings (Eels)
The Chump of the week goes to Michael Jennings of the Eels. In Parramatta's poor season, he's also struggled to find form. He's scored just 1 try in his last 7 games and 4 overall tries scored in 16 appearances this season. His scoring potential relies on finding thetry-line and he's lacking in that department at the moment. He also played poorly in the last game against the Knights, scoring just 600 points. Jennings was sent off in that game, which explains the low total. But he still played 70 minutes and didn't find the try-line. So with better options to pick from in the outside backs, steer clear of Jennings this week.