daily fantasy sports articles
2018 NRL Chalk, Chance or Chump: Round 23 Thursday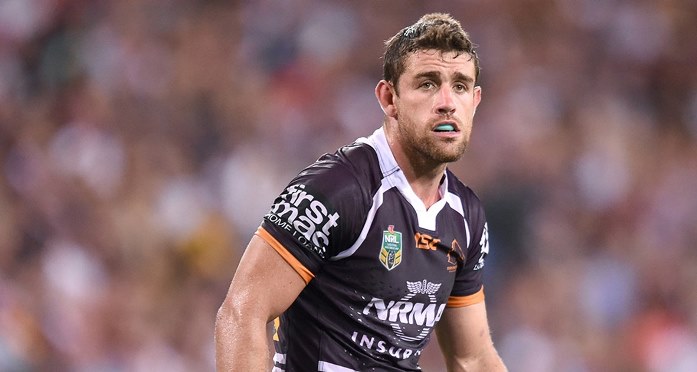 Round 23 of the NRL gets underway on Thursday night with a clash between two top 8 sides who both need a win for different reason. The Brisbane Broncos will be at home, need a win to remain in the top 8 after having lost their last two games, while a win for the South Sydney Rabbitohs will put them in first place on the ladder.
Broncos v Rabbitohs games in recent times have been dominated by the Broncos, who have won all of the last 6 games. However the Broncos are in a form slump right now, while the Rabbitohs are in very strong form, despite losing last week in a brilliant match. The team form is important to consider when selecting daily fantasy teams here.
At PlayON there is a number of great NRL competitions available, most notably the $25,000 Guaranteed Supercontest.
Be sure to check out this contest and the others they have available for this game now, for your chance to win!
Chalk – Damien Cook (Rabbitohs)
The Souths number 9 has had a breakout year in 2018, capped with a starring role for NSW in their Origin winning campaign earlier this year. Since Origin his form has only got better, which has in turn helped Souths with their strong end of season form. This year he has an impressive average of 1732, however in 4 of his last 6 games, he has exceeded that score, with his lowest being last weeks respectable 1305, on the back of his season high score of 2400 the week before. The $21.6m price tag is lofty, but he is consistently hitting big scores, it's money worth spending.
Chance – Matthew Lodge (Broncos)
The big Broncos forward has had a good year and has averaged 1287 points per game so far this season, which is about what you'd expect for $15.5m. However in his last 4 games, he has averaged a much more impressive 1473, scoring a very impressive 1738 last week. He's in good form in a side playing below their best. With the threat of missing the finals as motivation, he and his side are expected to lift their game even further.
Chump – Andrew McCullough (Broncos)
The Broncos hooker is quite expensive at $19.3m, especially given he has averaged a respectable 1226 points per game this year. His last 3 games has seen him scoring above his average with 1465, 1495 and 1325 last week, however given his price and the fact that Cook is playing this game and scoring 506 points per game more and is only a tick over $2m more in cost, makes McCullough a tough one to pick here.