daily fantasy sports articles
2018 NRL Chalk, Chance or Chump: Round 24 Friday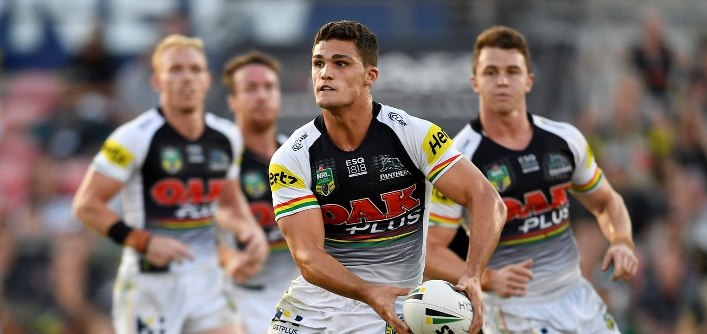 Two games will take place on Friday night in the NRL. The first clash will see top 8 sides the Warriors and Panthers doing battle, while the second game be between the bottom two sides on the table in the Cowboys and Eels.
At DraftStars they will have a $3,000 tournament for the Warriors v Panthers game, with a $15 buy in.
Or you can try your skills over at PlayON where they will be running several competitions, but most notably, entries into the $25,000 NRL SuperContest which will take place in the Broncos v Roosters game on Saturday night. Seats are filling up so make sure you get in quick!
Chalk – Isaiah Papali'i (Warriors)
The young, powerful back rower has been in top form of late, bumping his average up to 1249 per game. Given his reasonable price tag of $11.3 million, he is great value for money. 9 of his last 10 scores have been over 1000 (the one score that was under was 995).
Chance – Tyrone May (Panthers)
The rookie half costs just $7.4 million and averages 742 points, however that is all based upon his season so far as a back-up player. But now he'll be playing a full 80 minutes in the run on side due to the injury of James Maloney. Last week in just his third full game of the year, he scored 1135 points. In his other two full games he scored 1080 and 1155.
Chump – Peta Hiku (Warriors)
Hiku has been relegated to the bench in his last two games after some poor form of late. Despite an average of 743, he has scored 153 and 325 in his last two matches. Given his price tag of $12.8 million, he's very expensive for little return.