daily fantasy sports articles
2018 NRL Chalk, Chance or Chump: Round 24 Sunday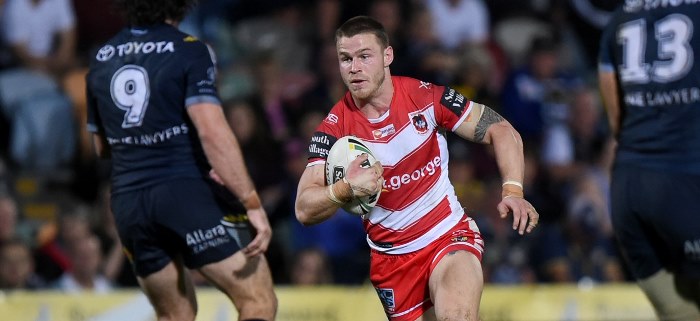 The final two NRL games of Round 24 will take place on Sunday, with the Sharks taking on the Knights before the Dragons and Bulldogs clash in the last game.
There's a $2,000 competition running at DraftStars for the Dragons v Bulldogs game, where the top 38 fantasy teams will make a profit on their $15 buy-in. They have other contests available to suit smaller budgets too, so get on over there for a chance to win!
Chalk – Jack de Belin (Dragons)
The Dragons lock is enjoying a great season and has been scoring solidly and consistently all year, with little variance away from his average of 50.9 for the year. He's had 16 of his 21 scores in the range of 40-60 points, 3 scores over 60 (2 of which have been in the 70's). The two scores under 40 were due to injury, with those scores ignored, his season average is 52.6. Given he is the fourth most expensive player at $13,970, he is too good to ignore.
Chance – Adam Elliott (Bulldogs)
The young Bulldogs back rower has been in brilliant form in his last two games, scoring 46.6 and then a 61.2 last week, both well up on his season average of 33.3 and his last 6 game average of 35.7. He costs just $10,570 for a player that could deliver close to double his season average on current form, especially in a game like this which is genuinely dominated by forward play. He played the Dragons 2 months ago and scored 44.5.
Chump – Matthew Dufty (Dragons)
While Dufty isn't exactly expensive at $8,770, his scoring in 3 of his last 4 games has been well below his season average of 33.3, with his last two games producing scores of 16 and 12.5. This from a player who has scored a top score of 78.9 and twice in the 60's. He has the worst recent form (last 3 games) of all the backs available.