daily fantasy sports articles
2018 NRL Chalk, Chance or Chump: Round 25 Sunday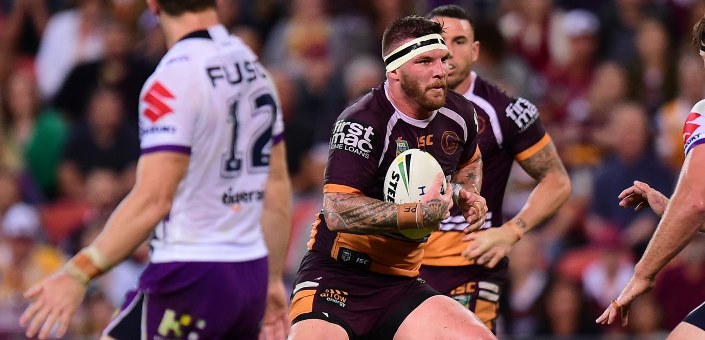 The very last NRL game before the finals begins next week will take place between the Broncos and Sea Eagles on Sunday at 4.10PM. For Brisbane, it's a chance to climb up the ladder and get themselves an all-important home final next week. For Manly, their season is over and given the turmoil at the club in recent weeks, they'll be all too glad it's over.
Over at DraftStars they have a major contest for this game, with a total prize pool of $5,000 on the line, with just a $15 buy-in. They also have their usual smaller comps with buy-ins of $2 and free entry.
Chalk – Jake Trbojevic (Sea Eagles)
Win or lose, Jake has been consistently great all year and even with their season over several weeks ago, he's still putting in. He has a magnificent season average of 61.2, with just 3 of his 22 scores this year coming in under 50 (48, 39 and 45.5). He is the most expensive player at $16,000 but for good reason. Those numbers are just too good and consistent to ignore.
Chance – Tom Trbojevic (Sea Eagles)
The Manly custodian is worth $13,800 and has a season average of 47.1. That alone makes him a worthwhile selection. But in his last 3 games he has exceeded his average, twice by an immense margin. His last three scores have been 71, 111 and 50.2 last weekend. This game is expected to be quite open which means he's a strong chance to eclipse his average yet again. Picking up a player averaging 77.4 in his last 3 games for less than $14k is a bargain.\
Chump – Josh McGuire (Broncos)
The Broncos lock has had his form nosedive in the last two weeks, scoring 37.1 and then a 28.4 last week, well down on his season average of 43. His average over the last 3 games is 36.7 and over the last 6 it's not much better at 38.3. Just twice in his last 6 games has he scored above his average (51.9 and 44.8). With an asking price of $11,760, he's too expensive given his form.