daily fantasy sports articles
2018 Super Rugby Chalk, Chance or Chump: Round 11 Friday Night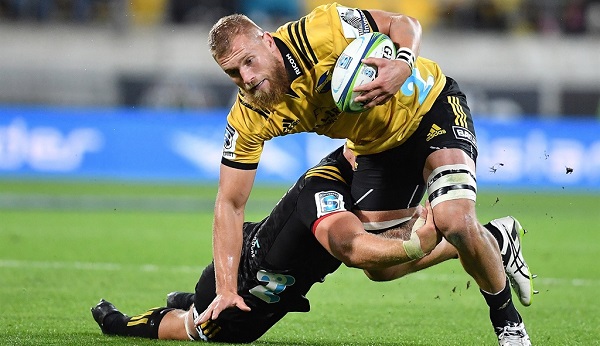 Round 11 Super Rugby action kicks off in New Zealand once again as the highly-fancied Hurricanes take on the Japanese Sunwolves. The Hurricanes thrashed them 83-17 last year in Japan so this match could be ugly at Westpac Stadium on Friday night. Meanwhile in South Africa, the Stormers and Rebels will meet at 3am. Both sides are coming off consecutive losses so they'll be desperate to earn a victory. The Stormers are the comfortable favourites in the betting and have gone undefeated at home in 2018. But hopefully the Rebels show some fight and turn this into a high scoring affair for our Fantasy squads.
To give you some extra enjoyment for this Friday, why not enter a couple of teams in the Super Rugby fantasy $10k Qualifier at PlayON? We've given you a head start with our Chalk, Chance and Chump article picking out the best and the worst for your team lineups this Friday.
Chalk – Jordie Barrett (Hurricanes)
This could go to either Barrett because they should enjoy playing the Sunwolves on Friday. But I will side with Jordie. He's consistently scoring over 800 points and seems to now be the goal kicker for the Hurricanes. Last week, he scored 825 points and 955 points previously. So he should be a reliable option in the Centres.
Chance – Reed Prinsep (Hurricanes)
The chance of the week will be Back Rower Reed Prinsep from the Hurricanes. He's coming off 334 points against the Chiefs and the pleasing sign for Fantasy players is he played 78 minutes. He's listed to start again this week and for just $5.2 million, he's very good value. Especially since you'll probably need a cheap option in the second Back Row position.
Chump – SP Marais (Stormers)
The Chump of the week will go to SP Marais from the Stormers. He's coming off a score of just 142 points and comes off the bench for the Stormers. Which is concerning and he only played 34 minutes in his last game. Even when he was playing higher minutes, scores of around 500 points isn't great for his huge 18 million price tag.