daily fantasy sports articles
2019 1st Test - Australia vs New Zealand Fantasy Tips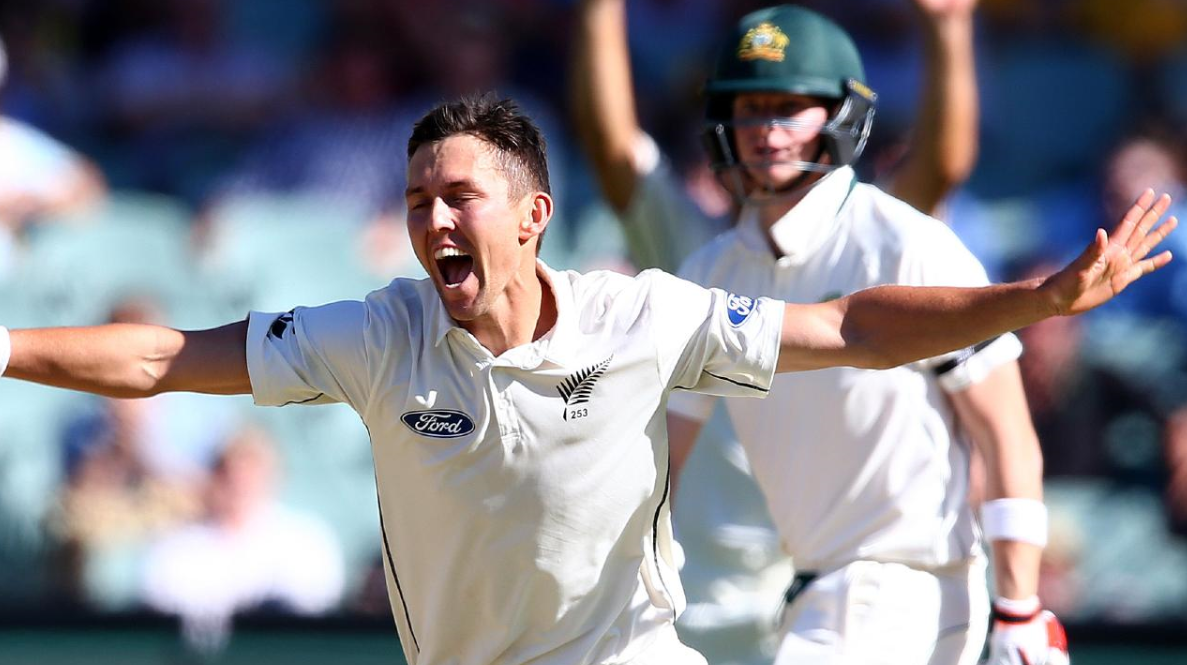 The 1st Test between Australia and New Zealand gets under way in Perth on Thursday the 12th of December at 1600 AEDT. The 2nd Day-Night Test series of the Summer.
The first Test series of the summer is finally over, and if I'm being honest, it wasn't great, or competitive in any way whatsoever. The Australian batting dominated what could only be described as a state-level attack, and the Pakistani batsman had no answers to the pace and bounce on display.
As such, it's hard to really take much out of the series statistically. Marnus Labuschagne ($16,900 DS) and David Warner ($17,770 DS) batted well up top, but Trent Boult ($16,660 DS) and Neil Wagner ($14,800 DS) are a different (and much harder) challenge. I wouldn't worry about the form of Steve Smith ($23,500 DS) – coming in when he did meant there was a greater focus on attacking as opposed to accumulating like he normally does. The middle order didn't get much of a hit out but media reports saying they're 'under threat' are largely incorrect (as per usual).
New Zealand is a bit of a different story. I suspect Trent Boult and Colin De Grandhomme ($13,100 DS) will be given until matchday to prove their fitness because of their importance to the side. Boult's importance is well known but people seem to underestimate CDG. He has his issues on sub-continental decks but averages 48 (!) in New Zealand at a brilliant strike rate. His bowling also looks a bit meh at first glance but he holds up an end brilliantly for the other Kiwi seamers to rotate around.
The New Zealand batting is extremely solid but will face arguably the best pace battery in world cricket. Tom Latham ($14,500 DS) and Kane Williamson ($17,500 DS) are their best two batsmen but there aren't any liabilities barring Jeet Raval ($8,000 DS). One of the biggest weaknesses that New Zealand have is in their bowling. Mitchell Santner ($11,700 DS) is an extremely ineffectual red ball spinner that's capable of holding up an end but not much else. If the Australians can dominate him, the Kiwi pace attack will be put under serious pressure.
Moneyball has posted a $1,000 contest and Draftstars have posted $10,000 contest with $15 entry fees.

Likely XI
Australia - Warner, Burns, Labuschagne, Smith, Head, Wade, Paine (c,wk), Cummins, Starc, Hazelwood, Lyon
New Zealand - Latham, Raval, Williamson (c), Taylor, Nicholls, De Grandhomme, Watling (wk), Santner, Southee, Wagner, Ferguson
Discounted Hello Fresh (great value)
It's genuinely incredible that a diminutive wicketkeeper-batsman would go on to become one of the country's best openers, but here we are. Tom Latham has been incredible in this last two years and deserves all the accolades he's been given. New Zealand are likely to bat twice, and therefore their best batsmen should be considered pivotal in any strategy. I don't need to talk about Williamson, but Latham, at $14.5k? He's struggled a bit against top-class teams in the past, but at that price, I'm willing to give him a go.
Nightclub Drinks (terrible value)
Josh Hazlewood ($16,500 DS) is an easy choice here. It's a little ironic because he consistently looks the most threatening of all the Australian pacers but just doesn't reap as many wickets. He's also awkwardly priced, in that I would rather go up to Pat Cummins ($18,500 DS) and Mitchell Starc ($17,800 DS) (who project higher) or down to Nathan Lyon ($15,000 DS) (who projects roughly the same).
Balinese Cocktail (could be anything)
It was tough to find someone for this category, but I've settled on Big Col (there are other, better nicknames, but I won't write them here) De Grandhomme, as I've mentioned, is a critical cog in this New Zealand team. His bowling is nagging and incisive (just ask Joe Root!) and his batting can be breathtaking in its fury. By extension, it also won't be consistent. Colin isn't a guy that you're going to throw in every team, but you're doing DFS wrong if he's not in a few.
3-in-1 Body Soap (avoid at all costs)
Matthew Wade ($13,400 DS) just doesn't have enough going for him. He's down the order, not as good as other players, and priced worse than other plays who have roughly the same projected output. There are more (and better) players priced below than there are above. Ross Taylor ($13,000), Travis Head ($10,400 DS), and even Joe Burns ($10,200 DS) at the price are safer selections.

Always remember to gamble responsibly. When the fun stops, stop. If gambling is having a negative impact on your life, seek support at
Gambling Help Online
. 18+ only.