daily fantasy sports articles
2019-20 NBA Futures: 6th Man and DPOY Betting Tips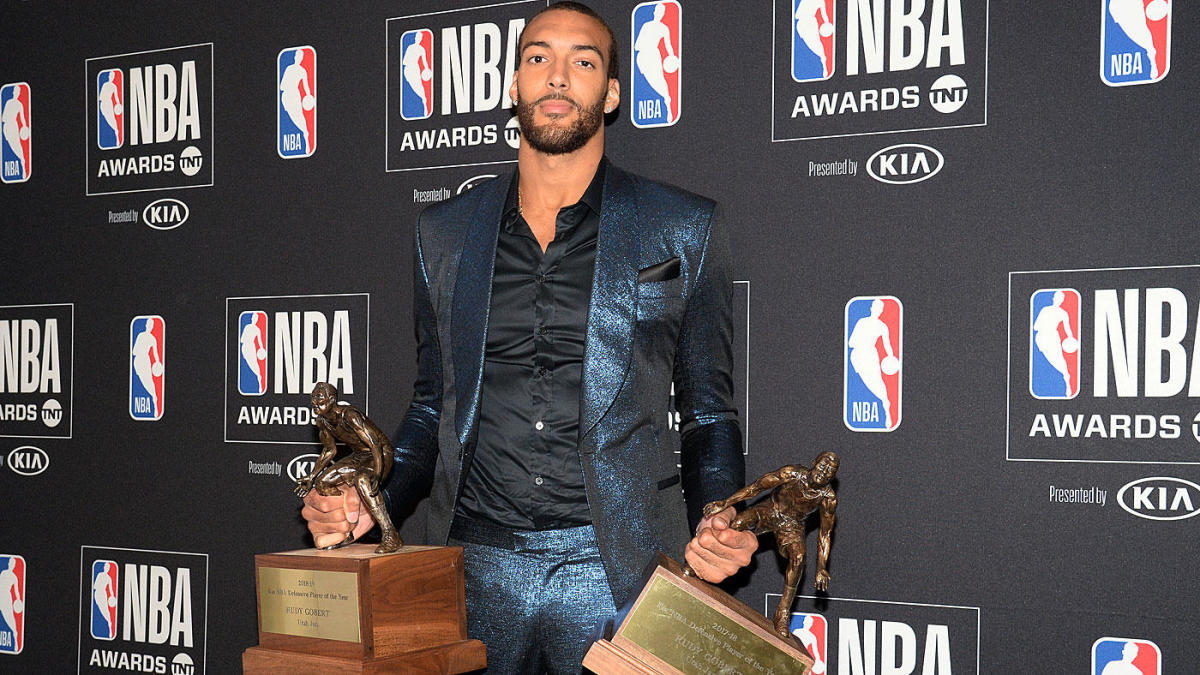 In the fourth article of our NBA Futures series we look at the Sixth Man of the Year and Defensive Player of the Year markets for season 2019-2020 and provide some great bets at value odds.
*Odds are correct on the 1st of October 2019*
Firstly, I'll take you through the Sixth Man...
With Lou Williams being so short in the market, it creates some opportunities elsewhere at attractive odds so we can have a couple of different plays. Although I think Lou will still be great for the Clippers this season, he will player fewer minutes and have a far lesser role than in previous years which will directly result in a decrease in production. This decrease in production along with the two new superstars taking the headlines may see him overshadowed in what will be his age 33 season.
Spence Dinwiddie - $8 Neds
The first of my 3 bets for this award will be on Spencer Dinwiddie. There isn't too much need to overcomplicate this one in my eyes. Dinwiddie came 4th in last years voting behind Lou who I have already touched on, Harrell who faces a similar problem to Lou likely to take less shots with the other quality guys on the roster, and Sabonis who is by all accounts likely headed into the starting line-up to play the 4 taking him out of the picture for this award. If Dinwiddie can have a similar campaign to last year or even slightly improve on his 16.8 points and 4.6 assists I think he will be the one to beat with the Nets projected to take a step forward as a team.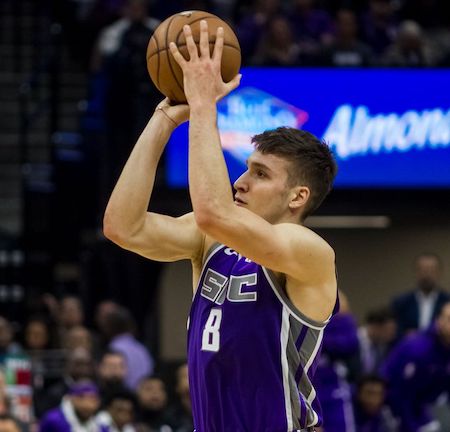 Bogdan Bogdanovic - $26 Sportsbet
The second guy I like is Bogdan Bogdanovic. If you follows me on twitter @nbawithkev you'll know I've got a lot of shares in Bogdan. He is coming off a superb FIBA World Cup averaging 22.9 points, 4.4 assists and 4.1 boards. He really showed his quality, quickly replacing Jokic as Serbia's go to guy and playing his way into the World Cup all star side. His versatility is one of his key attributes as he is able to play on the ball, creating shots for himself and team-mates or play off ball and knock down open shots. I was shocked when I saw that the Kings resigned Barnes to that number as I thought there was a big enough sample at the end of last season after they traded for him to realise, he wasn't their guy. Kings were 29-26 at the time of the trade before finishing the season 10-17. Adding Ariza and Corey Joseph are only going to eat into Bogdan's playing time so clearly the Kings front office don't have as high an opinion of him as I do. Although I don't think this is the best thing for the Kings, it gives us a nice betting opportunity as Bogdan will likely be coming off the bench all season running the second unit. If he can improve once again in just his 3rd NBA season I have no doubt we'll be talking about him for this award come the end of the year and the $26 looks a great play.
Bobby Portis - $21 Beteasy
Bobby Portis is a productive big man who wasn't shy in telling the New York media that he envisions himself in the 6th man conversation for this upcoming season. With Julius Randle and Mitchell Robinson locked is as the Knicks starting frontcourt it means we will be seeing Portis off the bench likely backing up Robinson as well as potentially playing some minutes at the 4. Backing up Robinson could end up being a large role as we have seen his tendency to get into foul trouble early in games so I would be surprised if Bobby saw less than 24 minutes a night. As I mentioned in my ROY article, I am really unsure how this Knicks season is going to play out with a lot of different potential outcomes but the way Portis gets after it while he's playing should put him in the good books with coach Fizdale. I think for Portis to be seriously considered the Knicks are going to have to be in that playoff hunt and I'm hoping the New York media chalks up some of the teams success to Bobby. He managed 14.3 points and 8.6 boards in 28 games after being traded to the Wizards last season which isn't overwhelming but if we can see a slight uptick in a higher usage role off the bench, I do think he's a chance and worth a crack at the odds.
Kelly Oubre - $21 Sportsbet
If you have read my most improved article you would know I am quite high on Kelly Oubre this season. The only thing holding me back from betting on him for this award is that I think he will be starting too many games. It will be interesting to see how the Suns rotation shakes out but I they will likely have a starting 5 of Rubio, Booker, Bridges, Oubre, Ayton. There is definitely a possibility Saric takes that starting PF spot and they decide to bring Oubre off the bench to play a mixture of 3 & 4 so it will be something I monitor over the beginning part of the season as these markets will remain up all season long.
Sixth Man of the Year Picks
Spencer Dinwiddie
Bogdan Bogdanovic
Kelly Oubre
Bobby Portis
Let's now take a look at the DPOY contenders...
Rudy Gobert & Giannis Antetokounmpo sit at the top of the market and for good reason as they are both so dominant on the defensive end of the floor. It's hard to get excited about either of their prices however so I have focused my interests a bit further down the market at a couple of guys who will certainly be in the conversation come seasons end.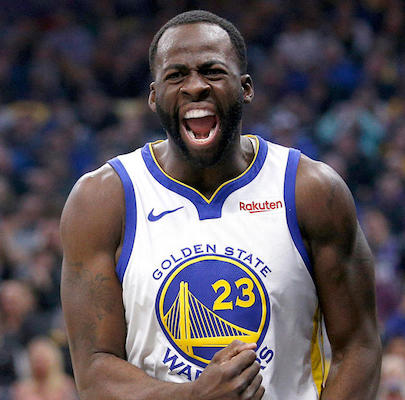 Draymond Green - $21 Neds
I am fascinated in how this season is going to go for Golden State as there are so many different possibilities. The one thing I am sure of is that if the Warriors are to make the playoffs this year, playoff-Draymond will have to be activated all season long on both ends of the floor. With the departure of KD and the injury to Klay, the Warriors defence which has been a key component of their dynasty is looking very shaky. If Draymond can quarterback their defence night in night out and help the Warriors push into the playoffs, we will hear Draymond's name get floated for his second DPOY award and I think this price is definitely overs for one of the premier defenders in the league.
Joel Embiid - $12 Sportsbet
It is just a matter of time before Joel Embiid takes out a DPOY award so I am more than happy to take the double figures available for him. Barring any major injuries, Philly will likely finish the season in 1st or 2nd seed in the East, probably with a fair gap to 3rd. This may end up working against Embiid as they'll likely be cruising leading up to the playoffs, allowing him to take games off however I'm expecting his first half of the season to be dominant enough where he is already firmly cemented as a candidate for DPOY.
Defensive Player of the Year Picks
Draymond Green
Rudy Gobert
Joel Embiid
Giannis Antetokounmpo
This is the fourth article of the Futures series for the NBA, you can catch my picks for the other major markets by visiting our dedicated NBA page HERE.
Always remember to gamble responsibly. When the fun stops, stop. If gambling is having a negative impact on your life, seek support at Gambling Help Online. 18+ only.