daily fantasy sports articles
2019-20 NBA Futures: Eastern Conference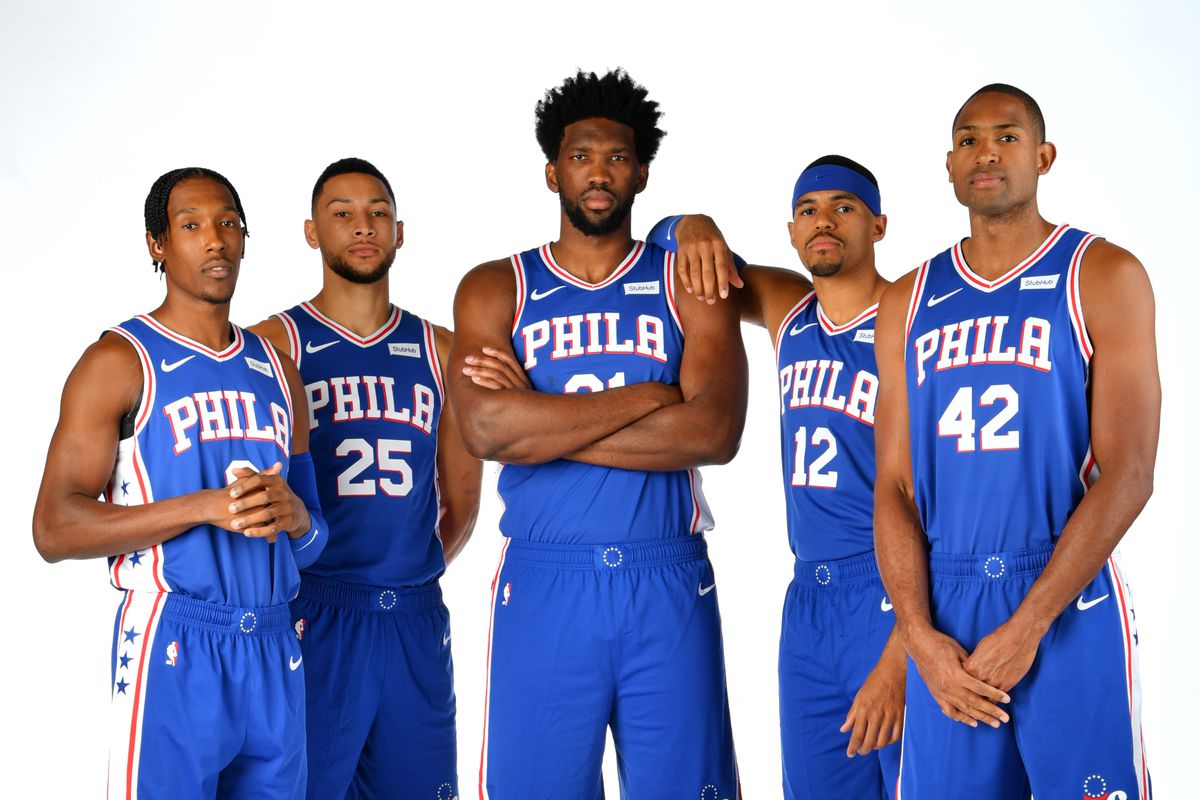 In the sixth article of our NBA Futures series we look at the exciting Eastern Conference betting markets for the upcoming season 2019-2020 and provide some great bets at value odds.
*Odds are correct on the 7th of October 2019*
Tiers
With all the hype the West is getting, some of the seeding battles in the East should get pretty fun toward the end of the season. I was going to start off by doing power rankings, but realised too quickly its so hard to split a lot of these teams so have put them into tiers instead.
East contenders
Philadelphia 76ers – Over 53.5 – Keen
My pick to come out of the East this year should make light work of the regular season. The talent on this team is crazy and I am excited to see Horford play in his natural position at the 4. I am a bit concerned about Embiid taking some games off but with the addition of Horford and the offensive power the rest of the team possesses, they should be able to pick a few nice games for him to take off without impacting their record too much. It was promising to hear Embiid talk about wanting to get the top seed and I think they are more than capable.
Milwaukee Bucks – Under 57.5
The Bucks managed to win 60 games last season and although a month ago or so I thought we'd see them top the east comfortably, hearing Giannis mention he's going to take it easy throughout the regular season really concerned me. I also believe they got worse over the off season, losing Brogdon who I thought was by far their second best player throughout the playoffs. It will be close as I think they'll win somewhere between 55-60 games however I have to lean to the unders here.
Playoff teams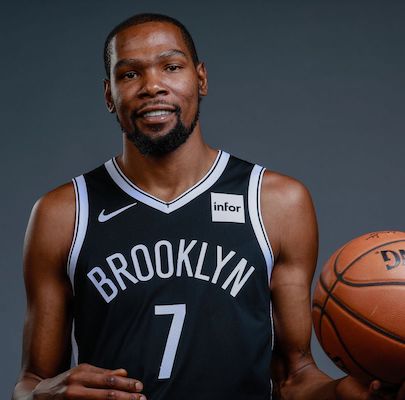 Brooklyn Nets – Over 43.5
Everyone in Brooklyn will be eagerly awaiting next year when KD returns however I think they can improve a few wins on their 42 from last year. Although struggling to stay on the court, D'Angelo to Kyrie is a nice upgrade. Having DeAndre there gives Kenny Atkinson the flexibility to rotate him and Allen depending on the matchups, as Allen got banged around last year by some of the leagues bigger centres. Levert really impressed me last season, especially through the playoffs and I think we will see another big campaign by him as well solidifying himself as a stud in the league, and the third member of Brooklyn's big 3.
Toronto – Over 45.5
Toronto have proven year after year regardless of their roster they are a good regular season team. They managed to go 17-5 in the 22 games Kawhi missed last season and now with a full season of Gasol and a further improved group of guys with championship pedigree, they should be able to win 46 games, 12 less than the 58 they managed last season. Expect a big season
Miami Heat – Over 42.5 - Keen
Yes please. If Jimmy Butler has a relatively healthy campaign I think this team wins closer to 50 games than the 39 they won last season. Bam is my top pick for Most Improved and I am excited to see how Spoelstra uses him this season. We know Jimmy is one of the top 2 way players in the league, Winslow seems to have found his groove playing the point and they've got some nice contributing vets in Dragic, Olynyk, Waiters and Johnson. There's also the chance for some more upside with Herro & Derrick Jones Jr both creating a fair bit of hype!
Indiana Pacers – Under 47.5
Although Brogdon & Warren were really nice pickups for the Pacers, there are still too many question marks around this team for me to confidently back them at such a high number. I think it is going to take some time for them to figure out this Turner/Sabonis combo upfront and wouldn't be surprised if we hear them in trade talks if they can't figure it out quickly. I don't think the Pacers will be in any rush to bring back their franchise guy Oladipo and when he does eventually return, expect him to have a lightened work load and sit out games.
Boston Celtics – Under 48.5 - Keen
This is a strange one. They finished on 49 wins last season and have now downgraded Kyrie to Kemba & Horford to Kanter so I am happy to have a play on them being worse than last season. It did look like at one point that the Celtics were going to come away from free agency with nothing, so they must be happy that they can remain competitive but until I see some of their young guys take a step forward, I'll be fading them.
Playoff race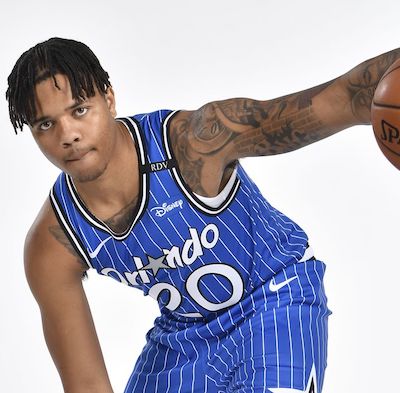 Orlando Magic – Over 40.5 - Keen
After coming off a 42 win season, I only see the Magic improving so this line looks off to me. We may see a little regression from Vucevic after a huge campaign however it's the young guys the peak my interest. Isaac has looked seriously good over summer and he might be Bam's biggest competition for most improved this season while Gordon still has some upside in him. Bamba & Fultz are yet to prove anything at NBA level however they too are stacked with upside.
Detroit Pistons – Over 37.5
Detroit won 41 games last season and have got better on paper with a few of nice roster tweaks. They've also got some nice young talent in Luke Kennard & Bruce Brown who the Pistons will be hoping they can get some consistent production from. The only way I see this going under is if Blake gets hurt, however I am less concerned now they have added a very competent backup in Markeiff Morris.
Chicago Bulls – Over 30.5 - Keen
I tweeted out a little while ago that I was going to take the $4.50 available for them to make the playoffs this year as I think they are a chance to grab that 8th seed. The two additions of Satoransky & Thad Young show the organisations intent for the season. Lavine, Otto, Lauri & WCJ – 4 of the Bulls 5 projected starters – have all dealt with several health issues which is a little concerning however I think if they can all stay relatively healthy Bulls should sail over the 30.5.
Atlanta Hawks – Under 33.5
There should be some internal improvement from Young & Collins whom I'm both very high on however I think overall their squad got weaker losing Dedmon & Bazemore so being asked for an 5 extra wins from last year to cover the line seems too many. This team will score a lot of points and be fun to watch but they might find it hard getting stops in crunch time.
Lottery bound
New York Knicks – Over 26.5 - Keen
Although they have copped a lot of criticism, I think everyone has been a bit harsh as I actually don't mind the squad the Knicks have put together. They have guys who will compete night in night out. They've got lots of proven NBA guys mixed in with some youngsters with a stack of upside so although there is a chance things unravel under the bright lights of MSG, I think their deep squad should allow them to hit 27 wins this year.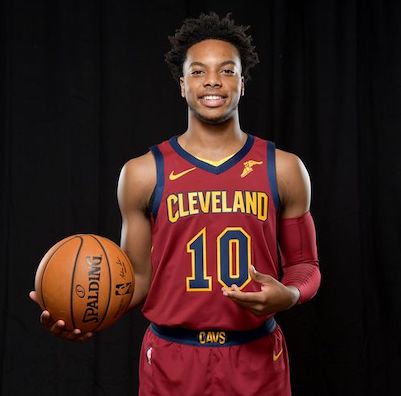 Cleveland Cavaliers – Under 24.5
Way too many unknows for me here. On one hand, I think Cavs have the talent to improve the 6 wins required to take this over – mainly due to the return of Love & Thompson – however I think there's a very good chance the Cavs strip down and start selling off parts, which would leave them in tank most for the rest of the season.
Washington Wizards – Under 27.5
Yikes. Tricky season coming up for the Wizards. Although I seriously rate Beal and think he is one of the top guys in our league, I think the Wizards really need to look into moving him. Throughout history the team trading away superstars usually loses however as we've seen with AD & PG over the last few months, that trend may be changing as teams are prepared to mortgage their futures and go all in while the competition is as wide open as its been in years. If they were to move him, this under is a lock. If they choose to hang onto him, he's good enough to get the Wizards close to that total but I still think that's too many.
Charlotte Hornets – Under 24.5 - Keen
I can't get enough of this! Genuinely think they will struggle to get to 20 wins and wouldn't be surprised if they ended the season in single digits. No need to overcomplicate this they just don't have the talent required to win comes in such a stacked league.
More Plays
Eastern Conference Champions – Philly $3.25 on Beteasy
To finish 1st seed – Philly $2.60 on Sportsbet
Atlantic Divison – Philly $1.67 on Sportsbet
Central Divison – Bucks $1.18 on Neds
Southeast Divison – Heat $1.87 on Pointsbet
This is the sixth article of the Futures series for the NBA, you can catch my picks for the other major markets by visiting our dedicated NBA page HERE.
Always remember to gamble responsibly. When the fun stops, stop. If gambling is having a negative impact on your life, seek support at Gambling Help Online. 18+ only.