daily fantasy sports articles
2019-20 NBA Futures: Stat Leaders Betting Tips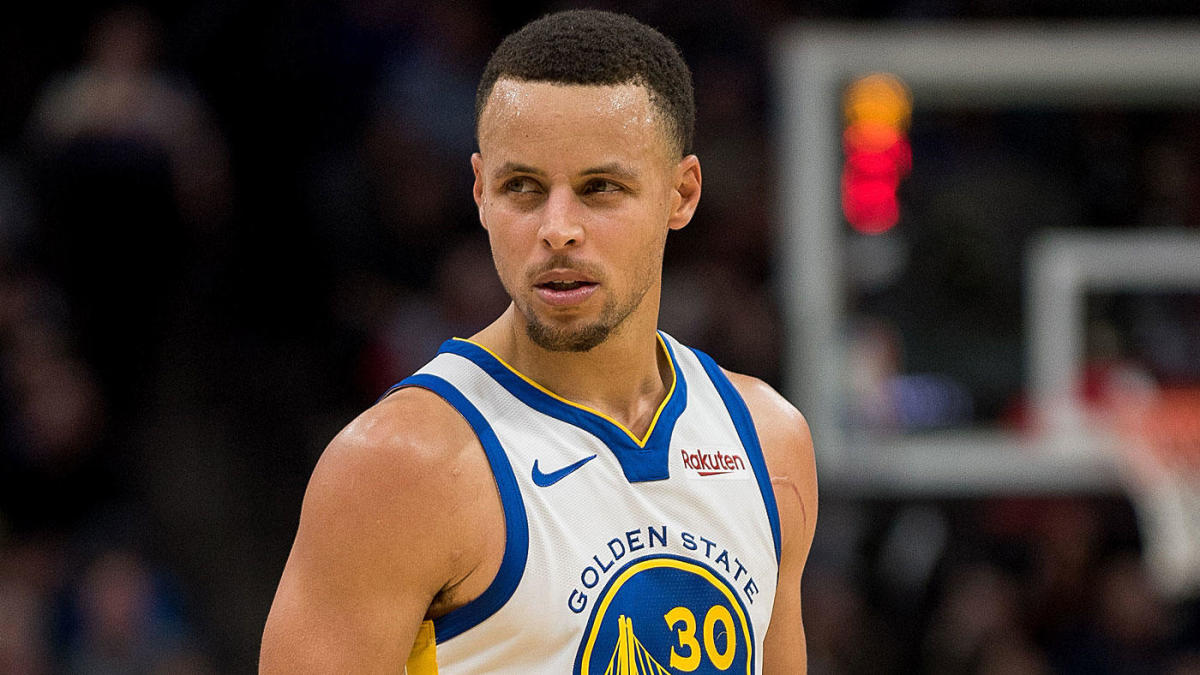 In the fifth article of our NBA Futures series we look at the stat leaders markets for upcoming season 2019-2020 and provide some great bets at value odds.
*Odds are correct on the 7th of October 2019*
Scoring Title
1. Steph Curry $4 Sportsbet
2. James Harden $3 Beteasy
3. Devin Booker $15 Neds
If you've been following my futures bets so far, you would have noticed I've happily been betting against the favourite time and time again. Although I'm not as confident taking on James Harden, if there's a season to knock him off it will be this one. With Westbrook in Houston, Harden's usage while he is on the court should see a significant decline and I think after a few disappointing playoff performances in a row, Harden's minutes during the regular season will take a hit as well. I still think he will average above 30ppg and although there hasn't been 2 or more guys doing that in a single season since Kobe, Iverson & Lebron in 05/06, with the way the game is being played now I'm putting my money on us seeing that again this season.
Steph Curry is in line to have the best scoring season of his career as he attempts to carry this depleted Warriors team into the playoffs. He hasn't eclipsed 30ppg since his first MVP season but has comfortably averaged 26 points over his last 3 while sharing the court with offensive weapons Kevin Durant & Klay Thompson. Although the warriors are bringing in D'Angelo Russell this season, there are just going to be so many shots up for grabs and it makes sense that the best shooter in history takes them! Pointsbet are also offering $1.91 for Curry to average over 30.5 which I think he should hit.
This is shaping up to be a two-man race, however the odds available for Devin Booker certainly caught my eye. This guy is a pure scorer and with a few other nice pieces now alongside him in Phoenix, he mightn't be called on as a playmaker as much allowing him to do what he does best, score the ball. In March last year we saw him go on a ridiculous streak averaging 34 points over 15 games which isn't the smallest of samples, so I have a bit of faith he can replicate something similar over the whole season. Definitely in for a career best year.
Rebounding Leader
1. Andre Drummond $1.60 Beteasy
2. Rudy Gobert $13 Neds
3. Hassan Whiteside $13 Beteasy
There were a few guys who I thought may be able to give Andre Drummond a shake this year however, as soon as I started digging it was very hard to see how anyone will be able to knock him off. I am expecting another huge year from Drummond and wouldn't be at all surprised to see him once again improve his game and potentially hit that 16 per game mark for the second time. With Derrick Favors leaving Utah and Bojan Bogdanovic, a career 3.4 rebound per game guy projected to be starting at the 4, Rudy Gobert will be in for a massive year on the glass however, he's never averaged more than 12.9 per game so leading the league may be just out of reach. Hassan Whiteside is the other guy with a chance as he should see big minutes in Portland this year. Looking at his stats last year on a per 30 minute output, he would've averaged 14.6 boards, putting him in a close second but Andre is just too dominant in this category. Although I think Drummond wins this comfortably, that price seems very short so I think this may be one to leave alone.
Assists Leader
1. Trae Young $4.50 Sportsbet
2. Russell Westbrook $4.50 Pointsbet
This is my best futures bet of the season! I am all in on Trae Young this year and I am not surprised to see him joint favourite on some sites to take out this title. Although being favourite, we still get a very backable price for him. In Trae's rookie campaign he managed to finish 4th in assists with 8.1 per game in 30.9 minutes. It was well publicised that he got off to a slow start but he really managed to turn it around after the all-star break averaging a huge 9.2 assists in 33 minutes which would have him firmly second behind Russ. Lloyd Pierce has already been very vocal telling the media he wants to see Trae play 35+ minutes per game and with the frenetic pace the Hawks are accustomed to playing at, this should directly result in more assist opportunities for Trae. While at the Team USA camp, Trae mentioned he had added 15 pounds of muscle so we should see to see some natural development in his game to go with the increased playing time. I wouldn't be surprised if he were to average 10+ assists which should make him the clear front-runner for this award.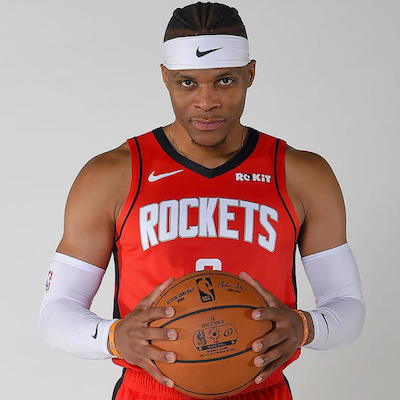 His main threat has to be Russell Westbrook. He has taken out this title the last 2 years and has averaged 10+ assists his last 4 campaigns. He now moves into a Houston side where he will be playing with the best team of shooters he has in his career which I am sure he is very much looking forward to as he can now kick it out to the corner and be confident a teammate will knock it down. Without watching them play at all yet, it's really hard to gauge how this Westbrook/Harden tandem will work. D'antoni will stagger their minutes and each of them will have their time running the offence in the time they are out there without the other, however it is when they are on the court together which may create problems. Harden is arguably one of the best 1 on 1 players we've ever seen, so it seems silly to take the ball out of his hands, but I think Rockets will have the most success if they give Russ the ball and let him do his thing as Harden is far more effective off ball than Westbrook.
Blocks Leader
1. Mitchell Robinson $2.50 Sportsbet
2. Hassan Whiteside $12 Neds
Although not the most exciting price for a long term futures bet, Mitchell Robinson is my top pick to lead the lead in blocks this season. In his rookie campaign he managed to come second to Turner with 2.4 blocks per game in just 20.6 minutes! I don't think there is any question we will be seeing a much steadier dose of him this season, with the Knicks likely to play him between 24-28 minutes per night. Post-break last year he averaged 3.0 blocks in 25.4 minutes which gives us a good gauge of what to expect this coming season. If he can manage 3.0+ per game, he will be the first since Hassan Whiteside in 15/16 where he averaged 3.7.
Hassan Whiteside has been talking a big game this summer and while I usually wouldn't pay attention to players talking themselves up, it's good to see that Hassan finally seems motivated again. He has set himself a personal goal to lead the league in both blocks & rebounding this season and while I don't think he can quite overcome Drummond as mentioned earlier, I think he is a genuine chance to lead the league in blocks. In 15/16 when Whiteside averaged 3.7 blocks, he only played 29.1 minutes and I think he's in line to see 30+ this year after being traded to a Portland side who will be extremely thin up front until Nurkic comes back. They won't be too concerned about burning him out as his role will be significantly reduced come the back end of the season with the return of Nurk, if he hasn't been shipped on already as his money could be useful in a trade closer to the deadline.
This is the fifth article of the Futures series for the NBA, you can catch my picks for the other major markets by visiting our dedicated NBA page HERE.
Always remember to gamble responsibly. When the fun stops, stop. If gambling is having a negative impact on your life, seek support at Gambling Help Online. 18+ only.