daily fantasy sports articles
2019-20 NBA Futures: Western Conference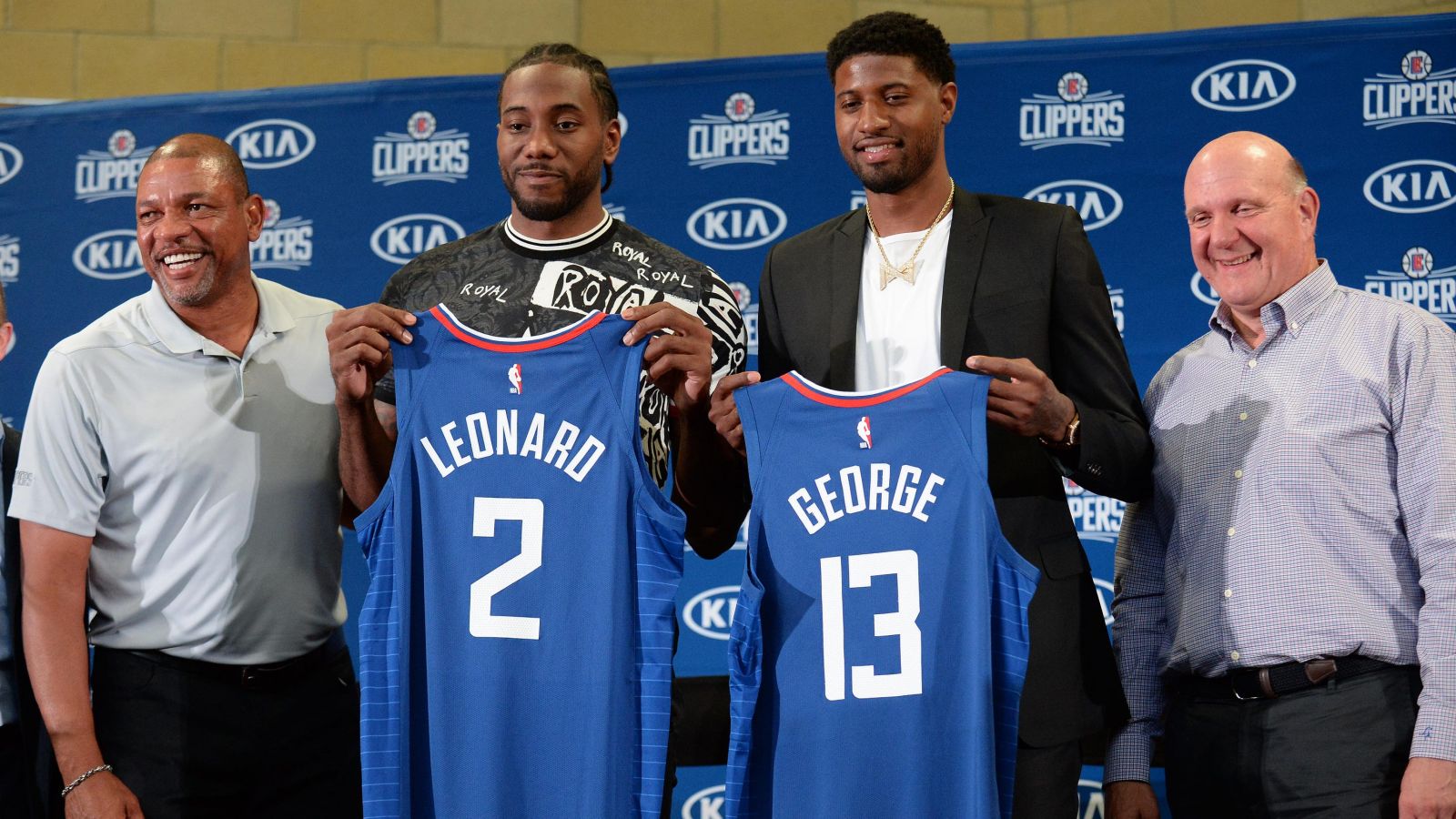 Our exciting NBA Futures series continues today as we look at the Western Conference betting markets for the upcoming season 2019-2020 and provide some great bets at value odds. Check out our best bets for the Eastern Conference here.
*Odds are correct on the 16th of October 2019*
West Contenders
Clippers – Under 54.5
We just got the news that Paul George will miss at least the first 10 games and although Doc has said there is no plan to rest Kawhi, after the success he had last year I find it hard to believe he plays any more than 70 games. They are loaded and 2 deep at every position so when their studs have nights off, other guys can step up but to get 55 wins in the West might be just a couple too many.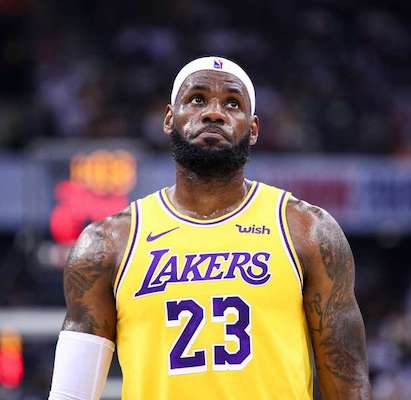 Lakers – Over 50.5
It's hard to confidently choose either way here as so much of it comes down to the health of AD & Lebron. They'll be playing at a 60 win rate in the games those two are on the court but I think they'll struggle if either of them miss games due to rest or injury. Definitely doesn't give me confidence that the injury prone AD has already hurt his thumb in the preseason
Denver – Over 52.5 - Keen
Denver managed 54 wins last season and they have gotten better! Another year of continuity as well as the addition of MPJ should allow Denver to hit the ground running and be the team to catch in the West. They're so dominant at home playing at altitude which will make it easy for them to stack up the wins over the regular season.
Rockets – Over 53.5 - Keen
It might take Harden & Westbrook a bit of time to get used to playing with each other, but the Rockets are going to be a serious problem throughout the regular season. I think Denver will get out to a quick start and once Rockets figure themselves out will be the team in hot pursuit. I'm not convinced the Harden/Westbrook duo will work deep into the playoffs, but they should cruise past this total.
Utah – Under 54.5
This new look Jazz team has the potential to be seriously good. They have multiple guys who can create their own shot and make plays for others which as we've seen especially in the last few years, is crucial for a successful team. For them to be a serious contender they need Mitchell to take the next step and become a superstar. Although he is obviously very talented and in for a big year, he needs to improve his efficiency if he is to help take this team to the next level. We also can't underestimate the loss of Favors in the front court. Going from him to Bojan is a massive upgrade on offense however they could really feel the effects on the defensive end.
Playoff teams
Warriors – Under 47.5
This team has no depth at all, and in a stacked West that could really hurt. If any of Curry, D'Lo or Draymond go down for a stretch it will be seriously hard for these guys to win many games with the squad they have. I do think they'll sneak into the playoffs and will be a scary team to verse in a 7-game series once Klay is back.
Portland – Over 46.5
Portland won 53 games last season and although they may have overachieved, I think they can once again be a 50-win team. They have a much more balanced attack this year and won't have to lean so heavily on their backcourt for production. I am excited to see what Simons can do and if we see the Hassan from a few years back, he could prove to be an extremely useful acquisition. I think we are likely to see a breakout year from Zach Collins too, one of my picks for MIP
Playoff race
Pelicans – Over 39.5
This is going to be such a fun team. They'll likely lead the league in pace under coach Gentry and have the perfect backcourt to do so in Lonzo & Jrue. The easiest points are always those in transition and with Zion & Favors in the frontcourt to capitalise, this team shouldn't have trouble scoring on any given night. Lonzo & Jrue may also be the best defensive backcourt in the league. Definitely a playoff chance!
Spurs – Under 46.5
The Spurs managed 48 wins last year and although they get Dejounte back from injury, I think they might struggle to get close to that this year. Spurs are notoriously good at beating the weaker teams in the league but as the West is now so stacked, there won't be many of them. I expect them to go a fair bit under this total and miss out on the playoffs for the first time since 1997.
Thunder – Over 31.5
What? Barring any changes to the roster, this team is a genuine playoff chance. Chris Paul definitely doesn't want to be ending his career in OKC so he will come out firing hoping to give himself some trade value & Gallo could be one of the most sought after guys at the deadline so of course this is a risky bet but the line looks way too low for me as I'm not expecting any changes until we get a bit deeper into the season.
Dallas – Under 40.5
This line looks just about right to me but if I had to choose, I'd lean under. I really like the team they've put together and they certainly have a bright future with Doncic & KP, but I think they are still another year away from seriously competing. KP is expected to miss 20 games this season which really doesn't help as they don't have much frontcourt depth.
Timberwolves – Over 35.5
This is all on KAT. He is poised for a career year and I genuinely wouldn't be surprised to see him in the top 3 MVP voting at the end of the year. During pre-season they've run absolutely everything through him and now that he is playing alongside a stretch 4, he has more room to operate. It's a shame they don't have much talent to put around him but if Teague & Covington can stay healthy and they get some production from Culver, they should be able to hit 36 wins, the same mark as last year.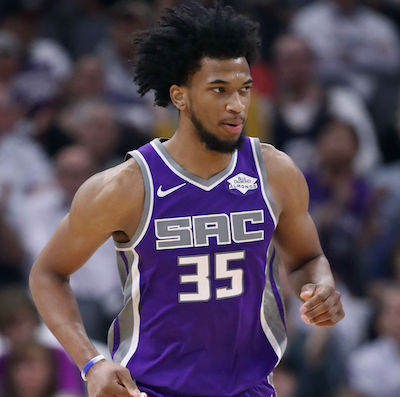 Kings – Over 37.5
Kings managed to win 39 games last season and can at least replicate that again this year. Fox, Hield, Bogdan, Bagley & Giles should all improve, and they've brought in some solid vets in Ariza and Dedmon to help with these young guys. They've got a lot of guys who will be wanting minutes so it'll be interesting to see how new coach Luke Walton uses everyone, but they're certainly stacked with young talent and could smash this line if everything clicks. On the flip side, there's definitely a path for them to have a subpar year.
Lottery Bound
Grizzlies – Under 27.5
As excited as I am about the Grizzlies young core with Ja, JJJ & Clarke, they are still a few years and another couple of pieces away from being competitive. I think they'll be beat up on in the West and will be alone at the bottom come end of year.
Suns – Over 28.5
I know it is asking a lot to improve 10 wins on last season's efforts, but I think the Suns can do just that if Booker stays healthy all season. They've put together a nice squad bringing in Rubio & Saric as well as retaining Oubre over the off season. They'll also be hoping for some development from second year guys Ayton and Bridges. Although they have a genuine star In Booker who can help them close out games, it's hard to have much faith in this organisation.
More Plays
Western Conference Champions – Clippers $3
To finish 1st seed – Rockets $6.50
Northwest – Denver $2.30
Pacific – Lakers $3.50
Southwest – Rockets $1.35
This is the seventh article of the Futures series for the NBA, you can catch my picks for the other major markets by visiting our dedicated NBA page HERE.
Always remember to gamble responsibly. When the fun stops, stop. If gambling is having a negative impact on your life, seek support at Gambling Help Online. 18+ only.