daily fantasy sports articles
2019-2020 NBA Futures: Season Restart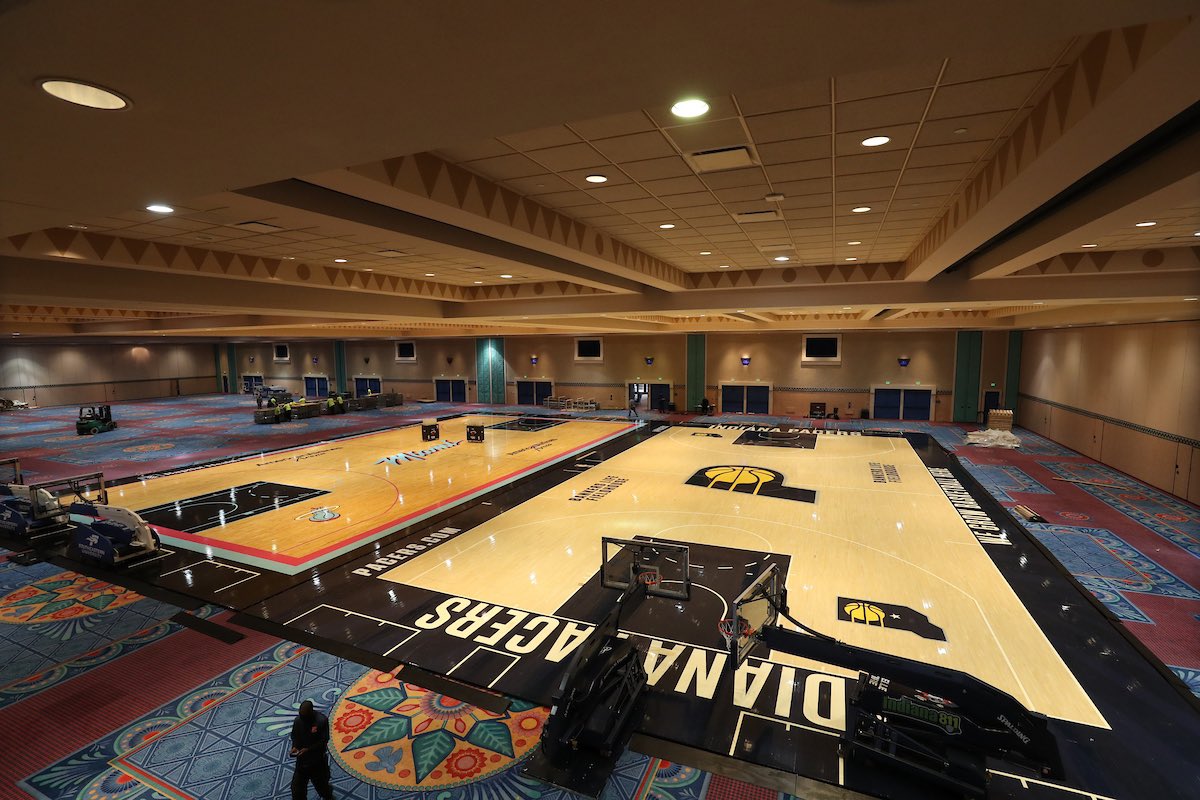 Teams are making their way into Florida this week, so I thought it was as good a time as any to share a few thoughts on how I expect the season to play out from here. With so many variables upon resumption, I think we will be presented with some extremely nice betting opportunities day-to-day, but below I've highlighted a few futures bets I've taken. With such few media members allowed inside the campus, staying up to date on player news may prove to be a little difficult, which is a bit frustrating as it will be extremely beneficial getting early & accurate news.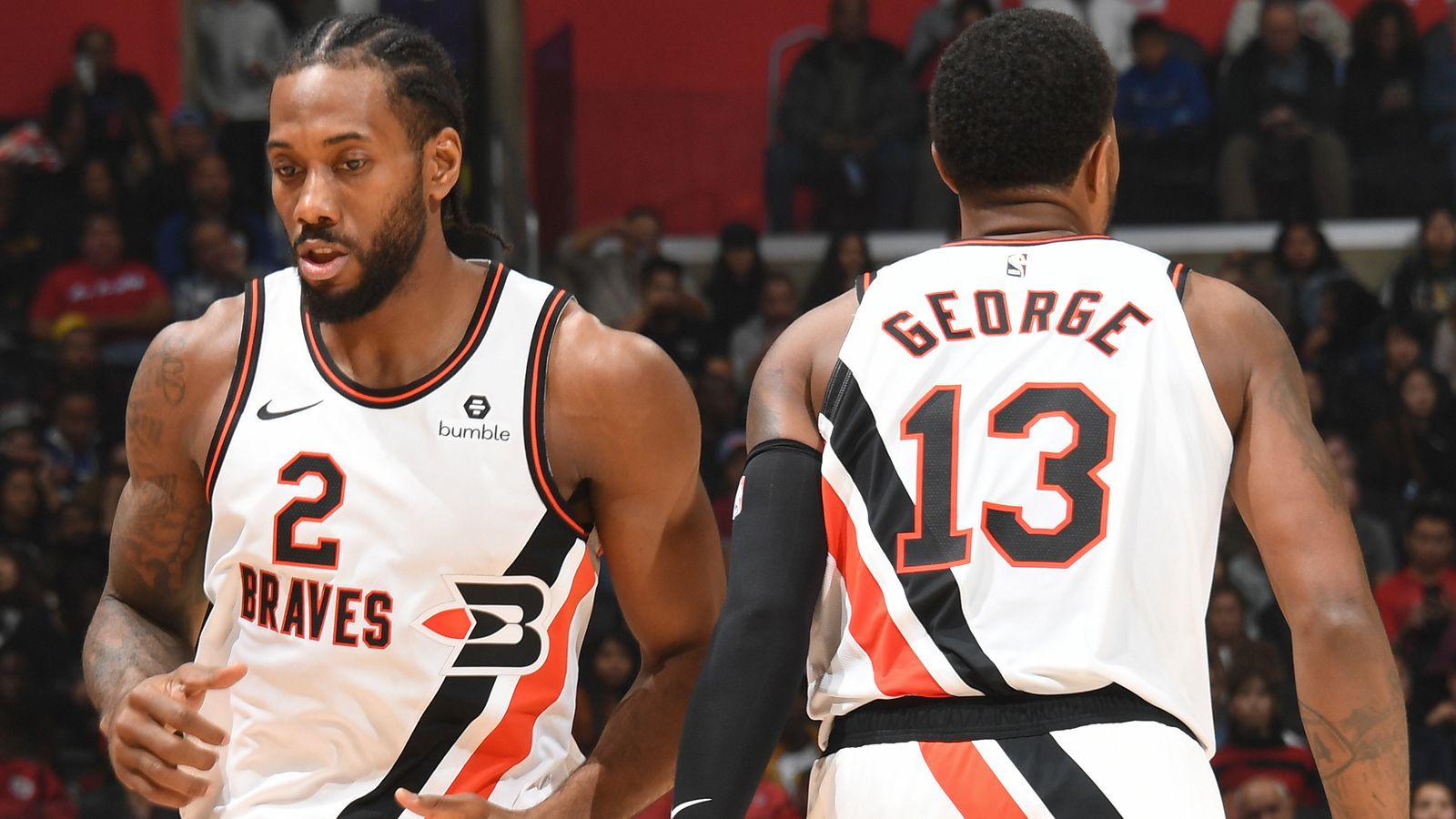 Western Conference:
At the start of the season I picked the Clippers to take out the West, and if anything, I am even more confident now. I think they are a massive winner from this break as it has given both of their superstars - Kawhi & Paul George – time to get their bodies as ready as possible for a deep playoff run. They were seriously humming before the break with a league high 14.0 net rating over their last 8 games where they went 7-1. They were just beginning to figure things out with their starting line-up of Beverly, PG, Kawhi, Morris, Zubac who were a +19.4 in 124 minutes together (4th best line-up in the league with 100+ minutes). What makes this team so dangerous is the flexibility & depth they have with an insanely strong second unit consisting of Reggie, Lou, Shamet and Harrell now bolstered by the handy signing of Noah. Although I expect Doc to monitor the workload of his 2 stars over the final 8 regular season games, they should be ready to pick up where they left off with a fully healthy roster. I am more than happy to take the *2.75 available for them to win the West, as well as the *4.20 for them to win it all on Sportsbet.
Odds as of 20:00 07-07-2020 and are subject to change

The only threat to them is Lebron & The Lakers. They were also playing some great basketball before the break going 6-2 with the leagues 2nd best net rating of 7.0 over their last 8. Unlike the Clippers who have benefitted from the break, the Lakers have been negatively impacted. Avery Bradley isn't travelling with the team and will sit out the remainder of the season. Not a massive loss statistically for the Lakers (8.6p/2.3r/1.3a/0.9s), but he was a consistent part of the rotation playing 20+ minutes in each of his last 17 games and 1 of only 6 Lakers with a positive On/Off differential. They'll likely lean on a combination of Caruso/KCP & JR Smith to fill those minutes, with Caruso getting the biggest boost. The biggest disadvantage for the Lakers is that they will now not have the luxury of playing the 7-game series against the Clippers at Staples. It's hard to imagine any of those games feeling like home games for the Clippers, so once again, advantage Clippers.
The most exciting thing to watch over the concluding 8 regular season games will be the 5-way race for the 8th seed. If you follow me on twitter, @nbawithkev, you would've seen me mention I've bet up on the Pelicans to sneak in at the nice odds of *4.00 (On Beteasy). They have by far the easiest schedule of the 5 teams with only 2 games against teams over 500. One of those games is against the Jazz who will be without Bojan for the remainder of the season who had the Jazz's 2nd best On/Off differential after Rudy, at +7.3. I fully expect this to come down to the play-in tournament where Pelicans have a massive edge. They've met twice already this season, with the first game being played in Memphis where the Pels, missing Zion & Favors were able to control the first 3 quarters and get out to a 98-77 lead before giving up 39 in the 4th to make the final score look a little better for the Grizzlies only ending up losing by 10. The second time meeting was 2 weeks later in New Orleans and the full-strength Pelicans dominated start to finish winning 139-111. Jrue's ability to keep Ja in check will prove crucial in these games.
*Odds as of 20:00 07-07-2020 and are subject to change
Eastern Conference:
The Bucks - led by Giannis who is a lock to make it back to back MVP's - have absolutely crushed teams all season long with a 53-12 record and a league's best +10.7 net rating (next best Lakers at 7.1). It is hard to pick anybody else to beat them but from a betting perspective, I have no interest in the 1.55 on offer. They are still unproven in the playoffs and with the long lay-off as well as the potential for players to miss up to 2 weeks due to the Coronavirus protocol, I wouldn't be sleeping well at night on them at that short a quote. The Bucks machine was chugging along brilliantly before the break so I can't see the time off as being anything but a negative for them.
The team I do have a particular interest in is the 76ers. They have certainly been helped by the time off as it's given their All-Star Ben Simmons time to make a full recovery from the potentially season ending back injury that kept him out of their last 8 games. Brett Brown mentioned he won't have a minute restriction when he returns which is great news. Their other superstar, Joel Embiid has supposedly been working out up to 6 times a week throughout the break and Brown has mentioned the plan is for him to be playing around 38 minutes a night in the post-season. The emergence of Shake Milton in Simmons absence is a huge boost for Philly as they can now comfortably move Horford to the bench and start Simmons, Milton, Richardson, Harris & Embiid. Although they have been mightily disappointing on the road this season, they have been elite at home with the league's best record at 29-2 (+10.3 net rating) including wins over Celtics, Heat, Raptors, Bucks, Nuggets, Lakers & Clippers. As they were never in the hunt for the #1 seed and they likely would've been starting all 3 series on the road where they've stunk so I think it ends up being a net positive for them playing at a neutral venue. It's obvious they have the talent to go all the way and they match up beautifully against all the East heavyweights. They have shortened a bit since I tweeted out in June, but I still think the *10.00 (On Beteasy) available for them to win the East & the *26.00 (On Sportsbet) to win it all are both huge overs.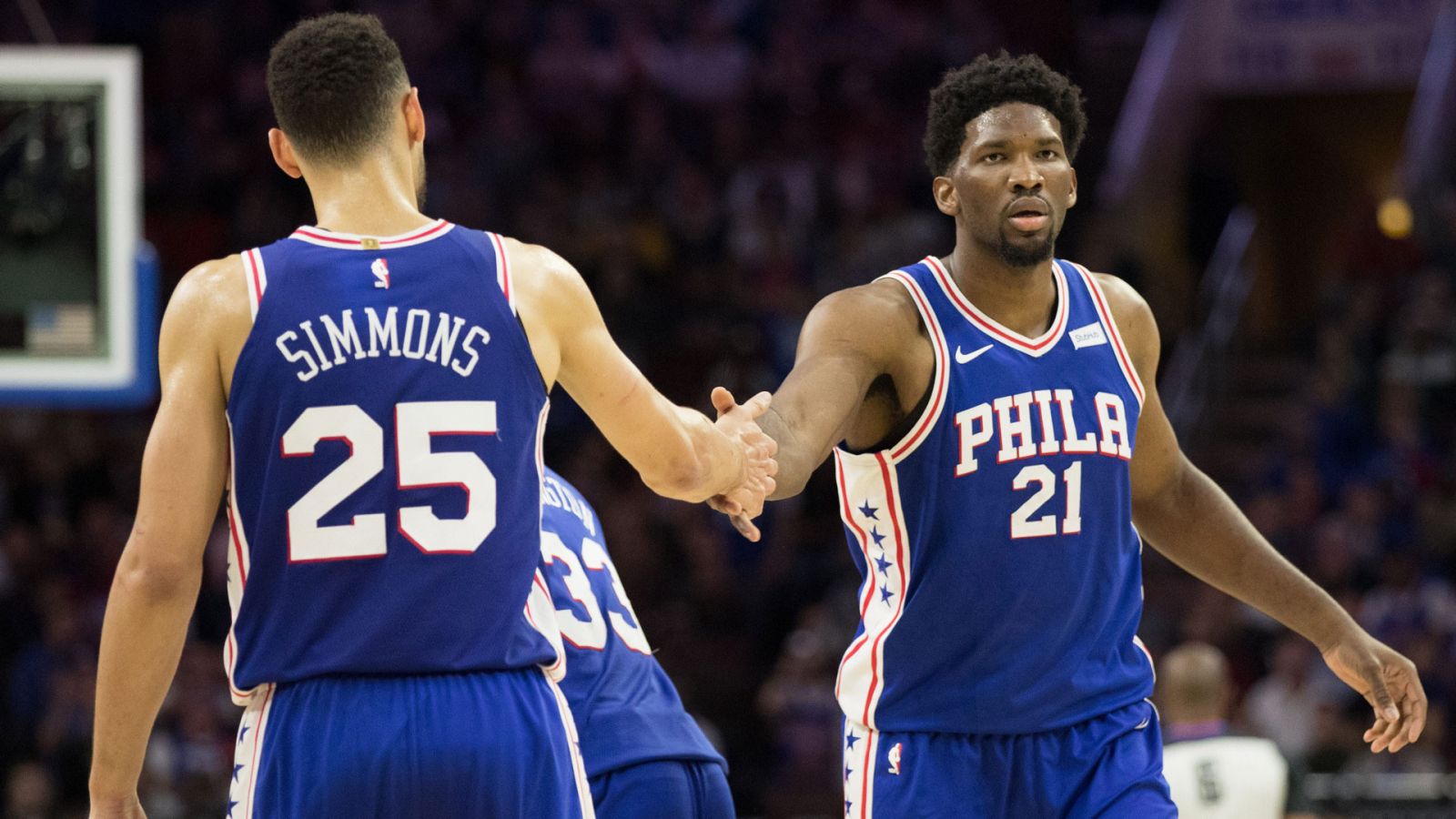 Betting recap:
Clippers to win West - $2.75 on Sportsbet
Clippers to win Championship - $4.20 on Sportsbet
Pelicans to make playoffs - $4.00 on Beteasy
76ers to win East - $10.00 on Beteasy
76ers to win Championship - $26.00 on Sportsbet
Odds as of 20:00 07-07-2020 and are subject to change

Always remember to gamble responsibly. When the fun stops, stop. If gambling is having a negative impact on your life, seek support at Gambling Help Online. 18+ only.