daily fantasy sports articles
2019-2020 NFL Daily Fantasy Tips: Super Bowl LIV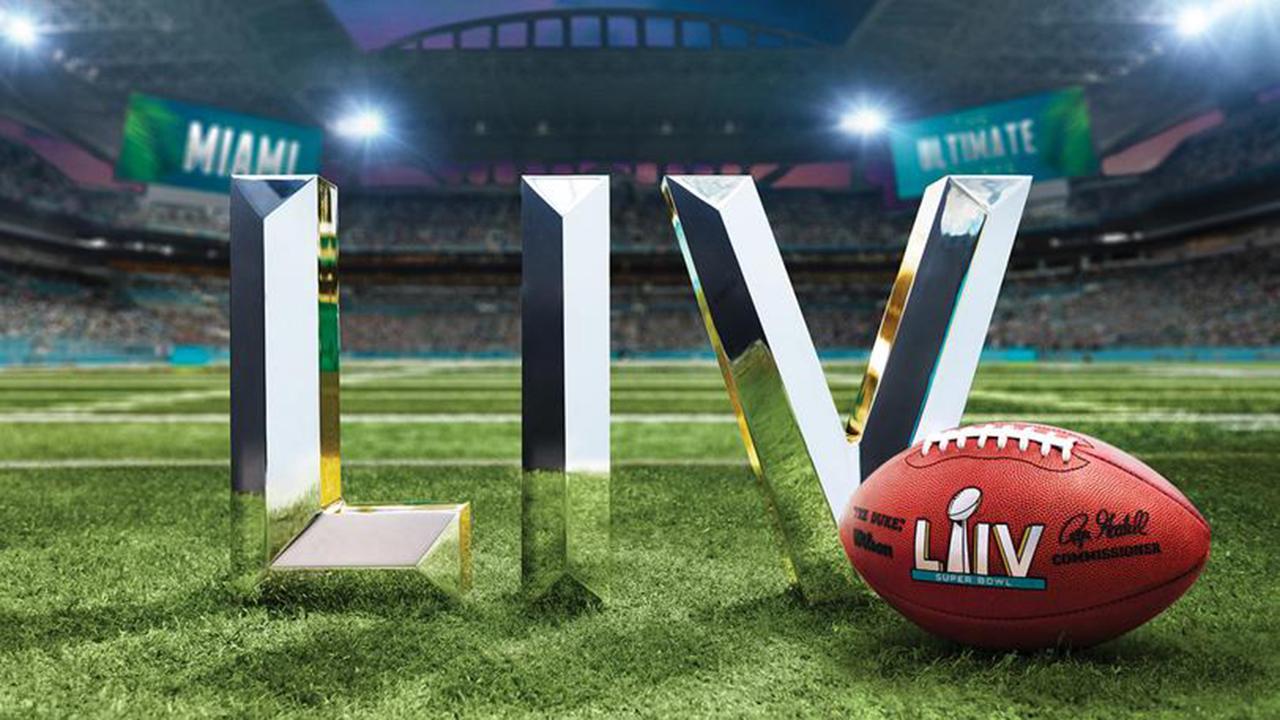 After a week off for the Pro Bowl, the NFL reaches its climax this weekend with the 2020 Super Bowl set to take place between the Kansas City Chiefs and the San Francisco 49ers in Miami.
DraftKings are hosting a whopping $4,000,000 guaranteed 'Showdown' style tournament for the big game - including a massive $1,000,000 to the winner - and we are back with yet another slate of daily fantasy tips below.

Monday morning 1030 AEDT - Kansas City Chiefs vs San Francisco 49ers (Chiefs -1.5 / 54.5)
Injuries
Tevin Coleman (SF) - Dislocated Shoulder - Likely to play
Weather
Currently clear with a forecast high of 22 degrees, was a chance of a thunderstorm but that has been removed from the forecast. Ideal conditions.
On the Books
With a small line of 1 to 1.5 to the Chiefs, money has been split between the two teams but the total has been bet up from 51 to 54 in the lead up to this game. Do not be surprised if the total gets to 56 or 57 before kick-off.
How to Watch the Game
In Australia you can watch the big game either on Channel 7 or 7mate depending on your location or through ESPN (with our good friend Booger McFarland) either on Foxtel or Kayo. Game kicks off at 10.30am AEDT
Contests
As with all single game contests you have three options in Australia to play DFS. If you have not played before you can read our how to page here. The largest DFS site is DraftKings which headlines with a $4,000,000 Super Bowl Millionaire for a $10USD entry fee. On DraftKings you will need to pick 6 players under a $50,000 salary cap and have a captain that scores 1.5x the fantasy score. On Draftstars who are hosting a $15,000 contest for a $15AUD entry fee, you will need to pick 6 players under the $100,000 salary cap. There is no multiply option on Draftstars. On Moneyball the traditional format is available with a contest of $4,000 for $15AUD entry fee.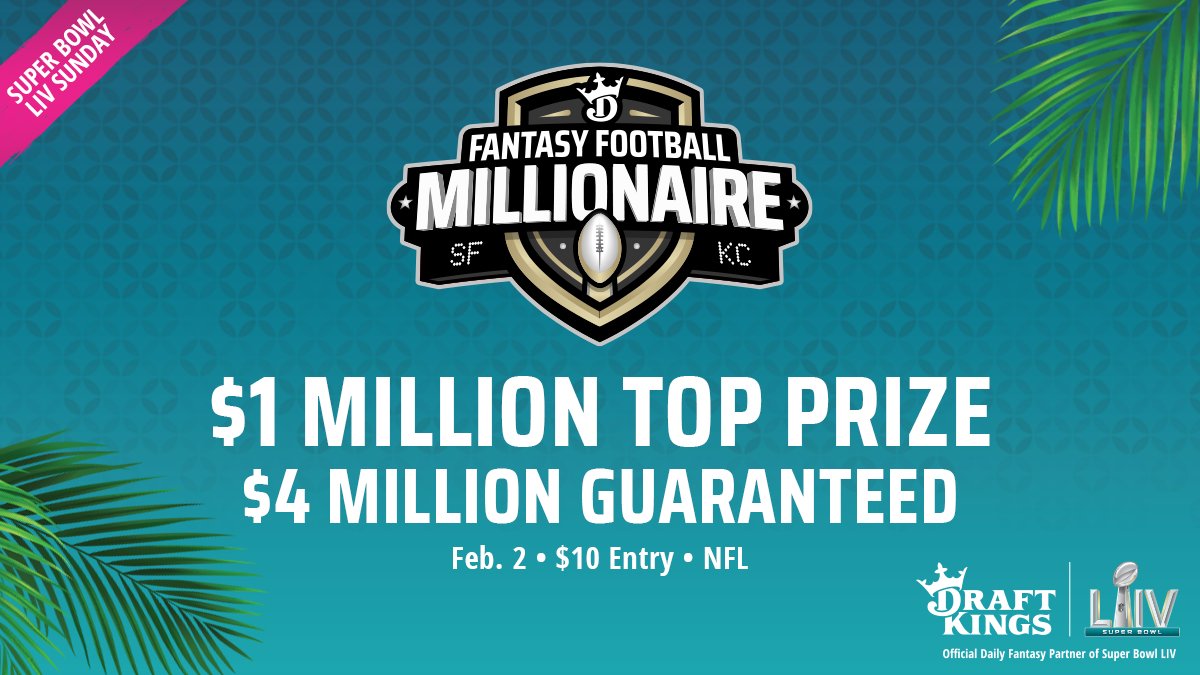 Kansas City Chiefs Notable Fantasy Players
QB - Patrick Mahomes - Previous 5 game average - 28.08 Fantasy Points
RB - Damien Williams - Previous 5 game average - 20.32 Fantasy Points
WR - Tyreek Hill - Previous 5 game average - 15.40 Fantasy Points
WR - Sammy Watkins - Previous 5 game average - 10.98 Fantasy Points
TE - Travis Kelce - Previous 5 game average - 21.08 Fantasy Points
San Francisco 49ers notable fantasy players
QB - Jimmy Garoppolo - Previous 5 game average - 9.60 Fantasy Points
RB - Raheem Mostert - Previous 5 game average - 20.18 Fantasy Points
WR - Deebo Samuel - Previous 5 game average - 13.36 Fantasy Points
WR - Emmanuel Sanders - Previous 5 game average - 4.56 Fantasy Points
TE - George Kittle - Previous 5 game average - 14.42 Fantasy Points
The game is projected to be very close and that would mean that either San Francisco has found a way to slow down the Chiefs offensive scoring or the 49ers will just keep pace with the scoreboard. I believe the 49ers defence will shut down the Chiefs offensive passing weapons as some season numbers will back this up. The 49ers are the 2nd most difficult pass defence in the league allowing the fewest passing yards per game. Only 3 QB's all season long were able to go over 300+ yards in a game this season with the 49ers defence applying 9 sacks already in the playoffs (2 games).
If the Chiefs cannot get anything going on offence, then the 49ers will strangle them in their rushing game. Kansas City is 29th in the league in rushing defence and is 4th in the league for yards per carry allowed. While most will want to see a free flowing game of high scores with multiple touchdowns from either side, I am expecting a bit of struggle with the Chiefs unable to stop the run and being shut down on the pass. For this I will still be heavy on Patrick Mahomes but tie him to the 49ers running game.
I like Patrick Mahomes as his rushing and passing game is fantasy proof. I expect him to pass the ball at least 35 times here. But I also believe that Jimmy Garoppolo is too cheap on DraftKings. He didn't need to throw the ball at all in this playoffs, but if the Chiefs get the jump then Jimmy will be racking up fantasy points in no time. I want exposure to the 49ers running game then running it back with cheaper Chiefs WR's who can bust out for freak plays. Finally both Tight End's need to considered as their passing game Redzone offence run through these two.
I reckon the 49ers by 4 in an arm struggle, enjoy the game!
DraftKings Team of the Super Bowl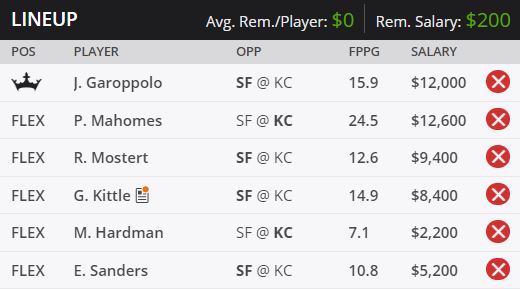 Draftstars Team of the Super Bowl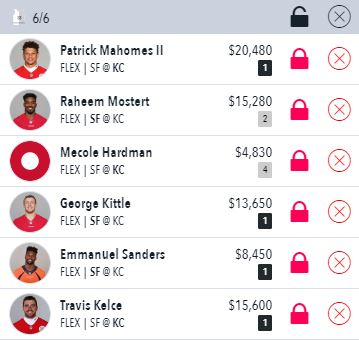 Moneyball Team of the Super Bowl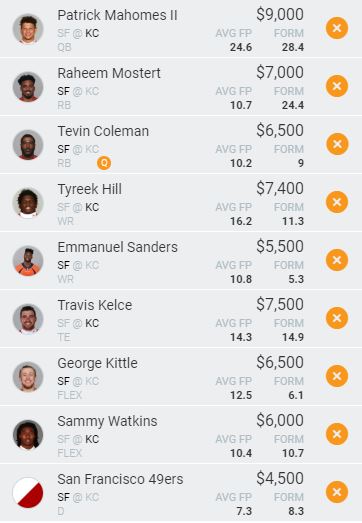 Always remember to gamble responsibly. When the fun stops, stop. If gambling is having a negative impact on your life, seek support at Gambling Help Online. 18+ only.