daily fantasy sports articles
2019-2020 NFL Daily Fantasy Tips: Week 15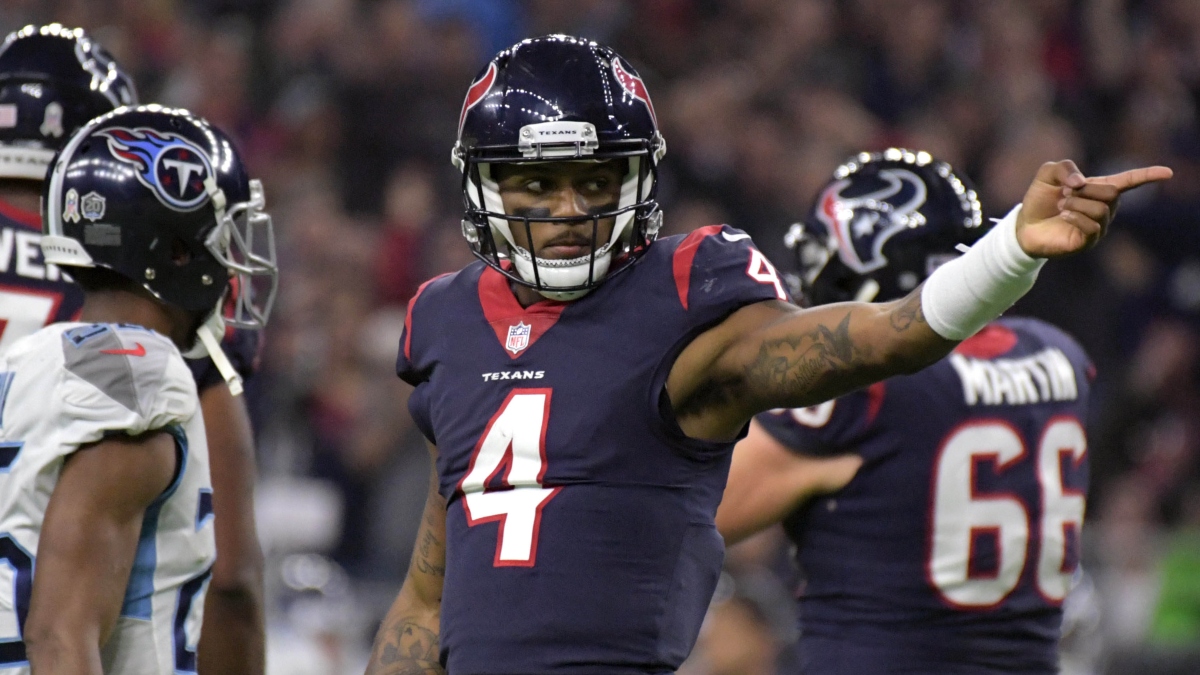 The 2019 NFL season is now in the latter stages of the season and the daily fantasy sites in Australia continue to embrace America's number one sport. Week 15 continues the charge towards the playoffs and as usual Draftstars, Moneyball and DraftKings have some great feature tournaments on over the weekend and we run you through all of them in our fantasy preview below.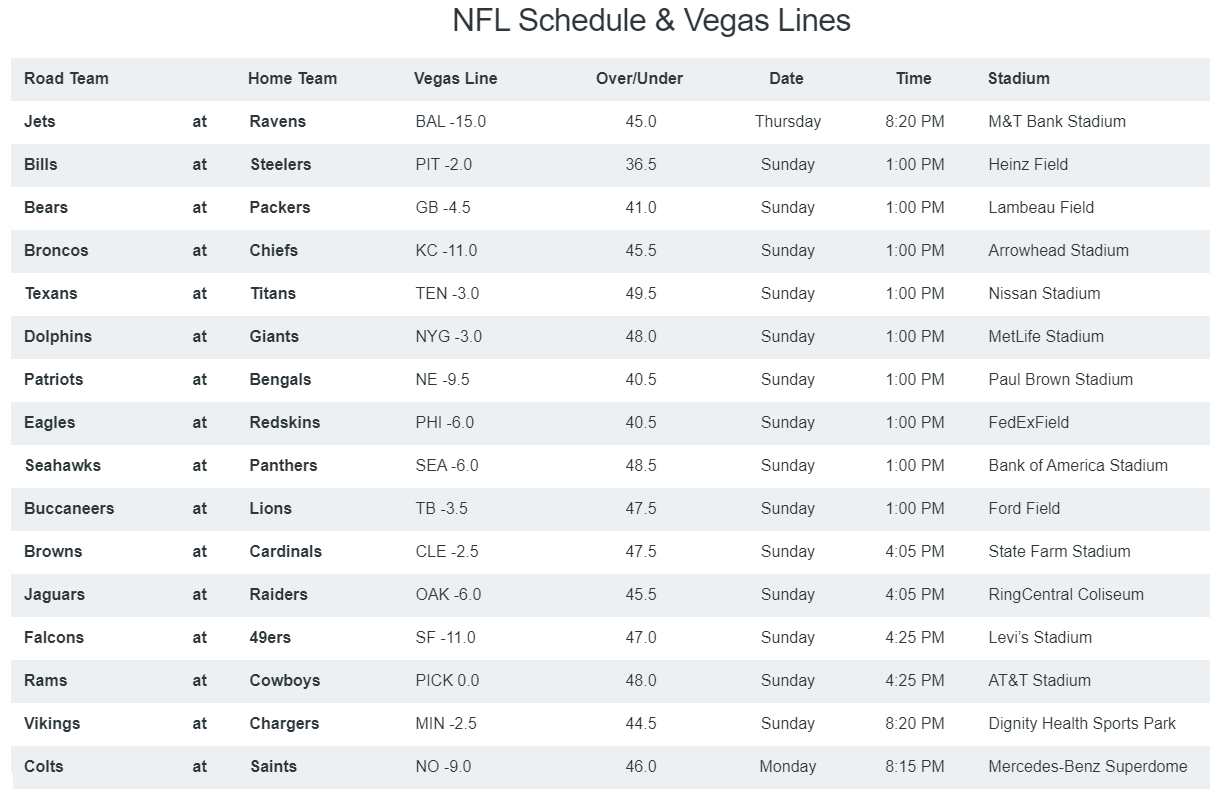 Friday
New York Jets (5-8) at Baltimore Ravens (11-2) (12.20pm AEST) Ravens -15.0/Total 45.0
DraftKings: $1,111,111 $10USD entry fee
Draftstars: $2,000 $15AUD entry fee
Moneyball: $500 $10AUD entry fee
After a string of marquee primetime matches in the NFL, Week 15 starts with a "mission impossible" matchup for the New York Jets who travel to Baltimore to take on the Ravens. However, all teams in the NFL are now banged up and this is no exception for either team. For the Ravens, QB Lamar Jackson is Questionable with a quad injury but is trending towards playing, TE Mark Andrews is Questionable with a Knee injury. For the Jets, RB Le'veon Bell was out in Week 14 with illness but is expected to return for Thursday night. RB Biall Powell, TE Ryan Griffin and RB Ty Montgomery are Questionable with Powell more likely to miss. WR Demaryius Thomas is nursing a Hamstring injury and will not practice this week, Thomas is likely to be a game time decision.
Champ - Lamar Jackson (Baltimore Ravens)
Heads and shoulders above any player that is fantasy relevant on this matchup. Have to pay the piper though and some may scared off playing alot of salary for a player with a knock on the leg. But this is a primetime matchup and Jackson will be motivated to put on a show.
Chance - Sam Darnold (New York Jets)
If we are not picking Jackson well 2nd best is the QB from NY on Darnold. Didn't exactly dine out against the Dolphins in Week 14 due to his banged up offense. However, with Bell tracking to play in this short turn around. With Jets likely to chase all game, Darnold will pass the ball a tonne here.
Cheapie - Willie Snead (Baltimore Ravens)
No real significant value at the time of publication as most players under an injury cloud have not been ruled out so far. In a game with a high points total, I want some exposure to cheap WR's for the Ravens and Snead is one of those. 3 receptions plus a TD in week 13 for a modest 10 fantasy points. You could look to Jets value plays if starters get ruled out as well.
Chump - New York Jets D/ST
Don't be tempted to pick a really cheap Jets D/ST. Ravens are 1st in the league in offense. The only situation that could tempt me if Jackson is ruled out. But avoid a potential negative score here.
DraftKings Suggested Team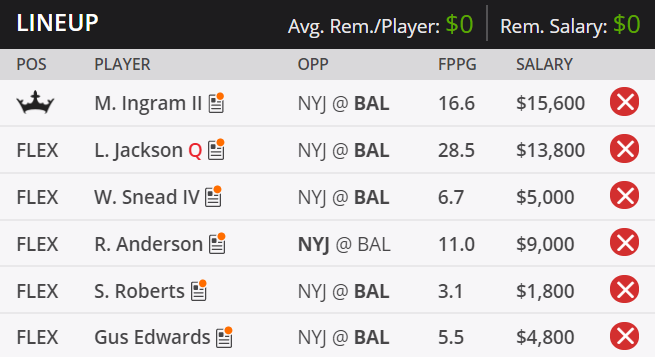 "Player Swap" is now LIVE on Draftstars. If you do not know what this means when you play on Draftstars, we suggest you read on how it works by clicking on the banner below

Main Team of the Week
DraftKings: $2,750,000 $20USD entry fee
Draftstars: $12,000 $15AUD entry fee
Moneyball: $4,000 $15AUD entry fee
Quarterback - Ryan Tannerhill (Tennessee Titans)
One of the surprise Quarterbacks of the year, Tannerhill took over the Titans offense back in Week 6 and the Titans have gone from strength to strength. Will no real value in the QB position and high priced QB's under injury clouds (Mahomes, Winston), then I am backing Tannerhill to keep the hot hand.
Running Back - Chris Carson (Seattle Seahawks)
With fellow RB Rashad Penny out for the season with an ACL, Carson now assumes the number 1 role at Running Back. The Panthers are ranked 32nd in the league against the run and the Seahawks are looking to play pretty safe with the run. A popular play this week
Running Back - Leonard Fournette (Jacksonville Jaguars)
After a poor fantasy week from a poor team effort from the Jaguars, I am looking for a bounce back performance from Fournette. Just the 9 fantasy points in Week 14 but been active in the passing game means Fournette against the Raiders is in play.
Wide Receiver - AJ Brown (Tennessee Titans)
Pairing as the QB-WR stack for the Titans, Brown had a massive week against the Raiders hauling in 2 TD's and 153 yards. Coming up in one of the games of the week against the Texans with a high total. Brown will look for more big play ability from the hot Tannerhill.
Wide Receiver - Isaiah Ford (Miami Dolphins)
Ford has the potential to be the value receiver for the week with plenty of injuries to the Dolphins receivers. This is a spot you will need to monitor news from the Dolphins but even if 1 receiver is out then Ford is in a good spot to reach value.
Wide Receiver - Robert Woods (LA Rams)
I wrote about Woods last week about he was due for a TD and he duly saluted with his 1st receiving TD of the year. As the saying goes, "when it rains, it pours"... Look probably not the case but the amount of targets Woods is still receiving from Goff is still very high. Just a tough matchup against Dallas awaits Woods.
Wide Receiver - Chris Kirk (Arizona Cardinals)
Although Kirk is questionable with an ankle injury, Kirk had a solid week against the Steelers in Week 14 and look to continue his great rookie season against the Browns.
Tight End - Ian Thomas (Carolina Panthers)
Fellow TE Greg Olsen is still in concussion protocol so we still may get Thomas (like in Week 14) taking over the starting TE role at the Panthers. 5 receptions and 1 TD was a great value play last week and only a small bump in salary this week.
DraftKings Team of the Week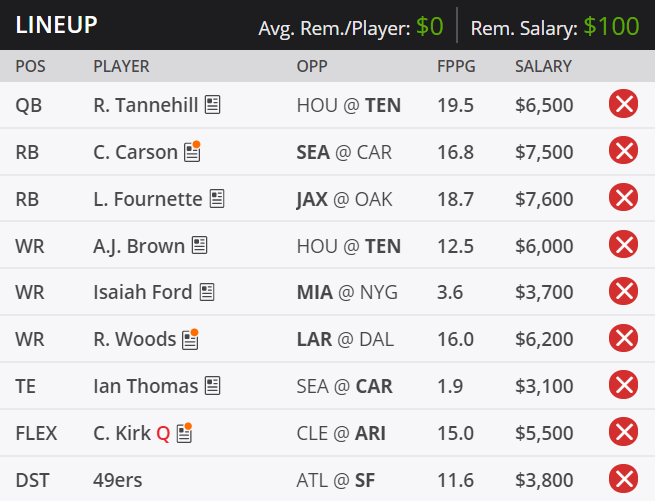 Monday Late Game
Buffalo Bills @ Pittsburgh Steelers - Steelers -1.0 / Total 36.5 - 1220 AEDT Kick off
DraftKings: $800,000 $10USD entry fee
Draftstars: $2,000 $15AUD entry fee
Moneyball: $500 $10AUD entry fee
The Pittsburgh Steelers host the Buffalo Bills in their 1st match on Sunday Night Football for the past 12 years. A defensive team looking to clinch a Playoffs birth, the Bills were originally scheduled to play in the earlier window but have been put on primetime against 3rd string QB Devlin Hodges. The low total and close spread means fantasy points may not be plentiful in this matchup. In injury news Juju Smith-Schuster is out for the Steelers, James Connor is questionable.
Champ - Josh Allen
Not many standout fantasy performers from both teams but I am going to back in the rushing and Redzone capability of Josh Allen. The Steelers Defense have limited QB's ability to rush this season but the Bills will be motivated in primetime. Projected to be the highest fantasy scoring player in the contest
Chance - James Washington
Washington once Hodges has been a QB leads the team in targets and should get more target share with "Juju" now out. Along Dionate Johnson, Washington is up against one of the better defences in the league, but the same can be said for the Steelers as well. Tough to trust and WR's this week.
Cheapie - Either D/ST
In a very low game total, running one or both defence/special teams will be a popular play. Both teams possess excellent rushing and passing defences and turnovers could be on the cards. Just don't have an edge on either team. Also keep an eye on Jaylen Samuels as he returns from injury for the Steelers.
Chump - Cole Beasley
Beasley on paper looks a fine play, but all these touchdowns from low targets in a low scoring matchup means he is too expensive for my teams.
DraftKings Suggested Lineup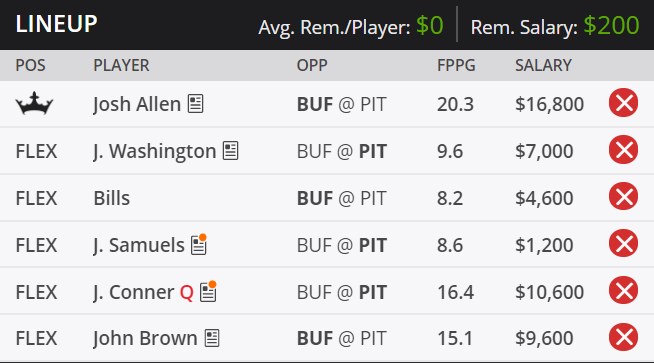 Tuesday
Indianapolis Colts @ New Orleans Saints - Saints -9.5 / Total 74.5 - 1215 AEDT Kick off
DraftKings: $1,111,111 $10USD entry fee
Draftstars: $2,000 $15AUD entry fee
Moneyball: $750 $15AUD entry fee
Monday Night Football brings the New Orleans Saints and the Indianapolis Colts to the Superdome. The Saints are big favourites at 9.5 home and will have a full bill of health amongst the team. The Colts are sweating on the Game Time Decision of T.Y Hilton (calf) who will go through warm-ups.
Champ - Michael Thomas (New Orleans Saints)
Head and shoulders above any of the other Wide Receivers in this match-up, Thomas faces an average Colts secondary and is on track to a record breaking season. Currently with 121 receptions for the year, Thomas only requires 24 more over the next 3 games. I am pretty sure the television coverage we remind the viewers of the record at every opportune moment.
Chance - Jack Doyle (Indianapolis Colts)
With TE Eric Ebron still out for the Colts, Doyle has enjoyed increased usage but failed to deliver against a rather poor Tampa Bay Bucs defense. The Saints like the Bucs are poor against Tight Ends and has a chance to improve from last week.
Cheapie - Tre'Quan Smith (New Orleans Saints)
In a slate tough on value on DraftKings, Smith is in a great spot for a sneaky Touchdown but on limited opportunity for targets.
Chump - Marcus Johnson (Indianapolis Colts)
Johnson in the absence of T.Y Hilton in Week 14, caught two balls over 40+ yards and a TD against the Buccaneers. Johnson actually went for more yards in one game than what he has done all season. He may get another chance if Hilton sits but I am not so sure if another 100+ yard game is available to Johnson.
DraftKings Suggested Team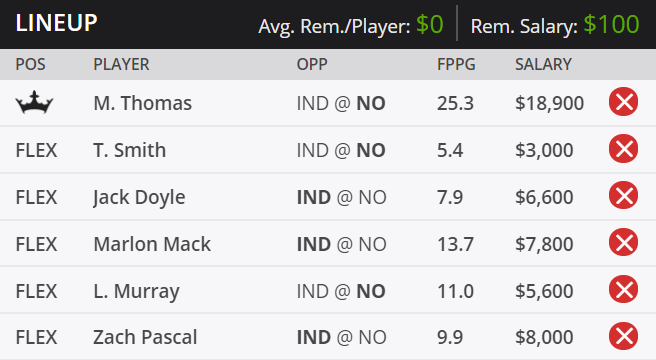 Always remember to gamble responsibly. When the fun stops, stop. If gambling is having a negative impact on your life, seek support at Gambling Help Online. 18+ only.