daily fantasy sports articles
2019 2nd Test - Australia vs Pakistan DFS Lineup Tips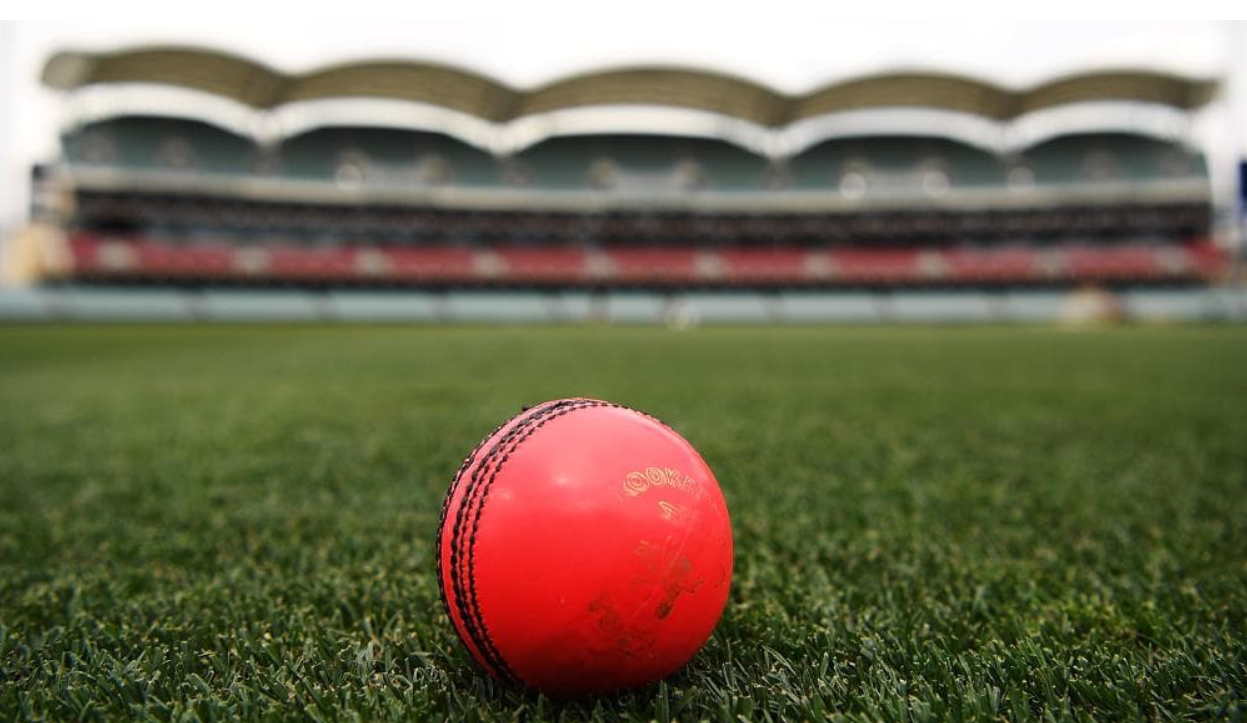 The first test between Australia and Pakistan stood in stark contrast to the match being played across the Tasman at the same time. One was close, hard fought, and gripping. The other was over in two sessions, a team clearly out of their depth being blown away by a team that put in a professional performance in home conditions. For the sake of watchability at the very minimum, you would hope that Pakistan put in a better shift in Adelaide.
The phrase, 'out of their depth', is not necessarily one you would stereotypically associate with Pakistan, but is fast becoming true. The men in green are constantly labelled as 'mercurial', or 'inconsistently brilliant', when in reality (in the longest format, at least), they're just not that good.

Foreign conditions don't help, but it's hard to see how Pakistan can actually win. Their batting, with a myriad of international quality batsmen, should, on paper, perform better, but their bowling isn't up to this level. They missed the metronomic accuracy of Mohammad Abbas (DS $14,800) and he should come in for Imran Khan (DS $10,520). Yasir Shah (DS $16,430) toiled away in conditions that don't really suit him. Naseem Shah (DS $8,000) bowled with a lot of fire but should probably be rested for Muhammad Musa (DS $8,000) if the Pakistani selectors want to take care of their future gun.
The Australians, on the other hand, were never really tested. Even the day four partnership between Babar Azam (DS $17,250) and Mohammad Rizwan (DS $12,730), where two Pakistani batsmen finally looked comfortable, had an air of inevitability to it. Barring injury, the Australian line-up shouldn't be changed, unless the selectors want to give one of their fast men a rest ahead of the impending series against New Zealand.
Draftstars have an $8000 contest for a $15 buy in, at Moneyball have a $1,500 contest for a $15 buy in.
The contest gets underway on Friday with lock at 1430 AEDT.

Likely XI
Australia - Warner, Burns, Labuschagne, Smith, Head, Wade, Paine (c,wk), Cummins, Starc, Hazelwood, Lyon
Pakistan - Shaan Masood, Azhar Ali (c), Imam Ul-Haq, Babar Azam, Iftikhar Ahmed, Asad Shafiq , Muhammad Rizwan (wk), Yasir Shah, Shaheen Afridi, Musa Khan, Mohammad Abbas
Discounted Hello Fresh (great value)
Tim Paine (DS $9,000) has been a constant in my team over the last year in long-form fantasy cricket. The cat has been let out of the bag, however, and people are starting to catch on that he is an excellent value selection. He doesn't score that many runs, but it's the dismissals he gets that make him attractive. Paine averages very close to five dismissals a game in Australia (50 points), and at a measly price of $9k, he's close to a must-pick.
Nightclub Drinks (terrible value)
Asad Shafiq (DS $15,070) is the unfortunate holder of this category in this test. The Pakistani number four isn't projected to score anymore than the rest of his colleagues but has been randomly priced at $15k. Honorable mention to Babar Azam (DS $17,250), for exactly the same reason. Pass
Balinese Cocktail (could be anything)
It feels like this category was made for Yasir Shah (DS $16,430). The enigmatic spinner is always a joy to watch, and even in Australian conditions, could still make a mockery of his price tag. His relentless accuracy means he's capable of grabbing both wickets up top and at the death (when the Australian tail goes after him). He can also hold a bat, with a projected total of 20ish runs per game. The problem is that he could also get belted, take zero wickets, and get castled by Starc second ball. As I said – could be anything!
3-in-1 Body Soap (avoid at all costs)
There are a bounty of cheap Pakistanis, so knowing which ones to swerve will be critical. Two that stand out as being awfully bad are Imam-Ul-Haq (DS $8,000) (if he plays) and Shan Masood (DS $11,340). They're my last and second-last projecting Pakistani batsmen in terms of runs, and should be avoided.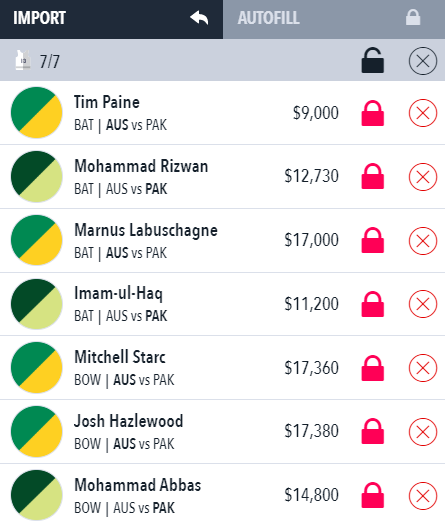 Always remember to gamble responsibly. When the fun stops, stop. If gambling is having a negative impact on your life, seek support at Gambling Help Online. 18+ only.