daily fantasy sports articles
2019 AFL Draftstars $200K Live Final Betting Market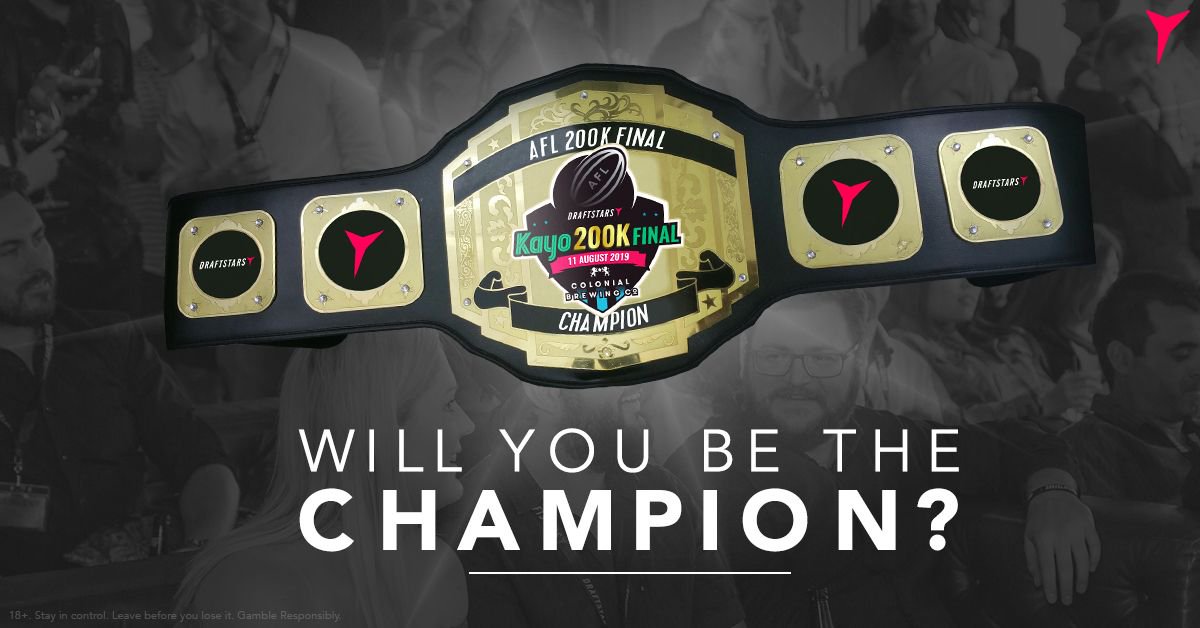 In conjunction with Draftstars, Daily Fantasy Rankings and Topbetta we present the 2019 AFL Live Final betting sheet. For the 1st time in Australian Daily Fantasy sports you are able to place a bet on one or many finalists for Sunday's Draftstars AFL Live Final!
The boffins at Daily Fantasy Rankings have painstakingly gone through the data, researched previous results, set up surveillance in your home and then asked a mate of a mate who knows your second cousin to present this market.
In favouritism is DFR's number one ranked player in 'jayk123', with 'jbarrett16' and 'asanque' in the next line of betting. DFR's very own 'BigHef' is on the fourth line.

The market has being weighted towards participants with two tickets with highly ranked players in 'chriseddy999', 'clangers' and 'broady4_' further down the market.
What is of massive interest is the value you can get on some sleepers! 'Monkey21' is longer than partner 'Beetlebeast'. Could it be 'gatsid' who challenges 'jayk123' to get the belt and the bragging rights? Could Draftstars chat ambassador 'Parks12' hit the jackpot at big odds! Or will the co-host of the DFS Down Under Show in 'smatho10' have the fairytale run to win it all... Imagine having a little something on yourself only to take out the belt and head on over to TopBetta to collect!!
To access this market you can follow this link here.
Rules state that the maximum bet is $20.00.
Got a favourite who you are keen on taking the belt? Jump onto TopBetta now and as always gamble responsibly! Odds subject to change, odds correct at the time of publication 12:14 8/8/19.
Good Luck to all finalists!