daily fantasy sports articles
2019 Australian Open Tennis Fantasy Tips - Day 1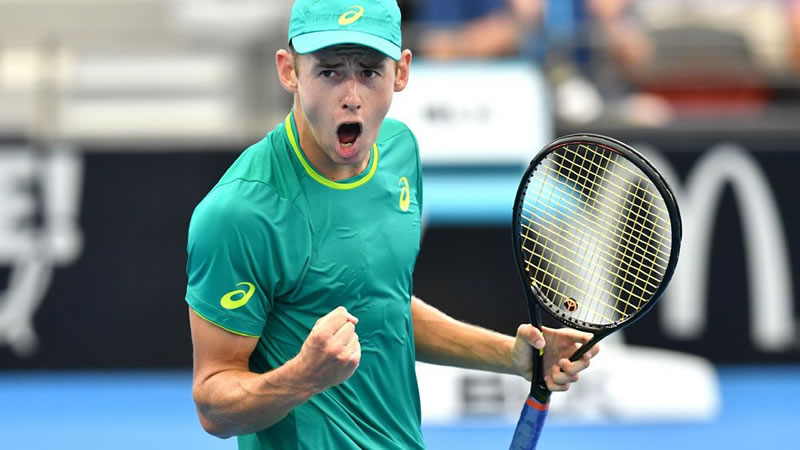 The 2019 Australian Open is the first tennis grand slam of the year with the best players in the world competing at Melbourne Park over the next two weeks. While betting on tennis a lot of fun, did you know that you can also compete in daily fantasy tennis contests?
Daily fantasy tennis is a lot of fun, and usually involves picking a team of players from the list provided each day. You have a budget to work with and players are assigned a salary. Much like a regular DFS contests works, your players will earn points based on their performance - smashing aces and winning games are going to earn good points, while a double fault or a match loss are not so good.
The biggest and best tennis DFS contests are offered at DraftKings. They have some huge prize pools each day, catering to a wide range of budgets. The highlight of the day is their $40,000 Kickoff tournament which offers a guaranteed $10,000 to the eventual winner for just a $10 entry! Click here to signup to DraftKings today and enjoy the thrills of fantasy tennis!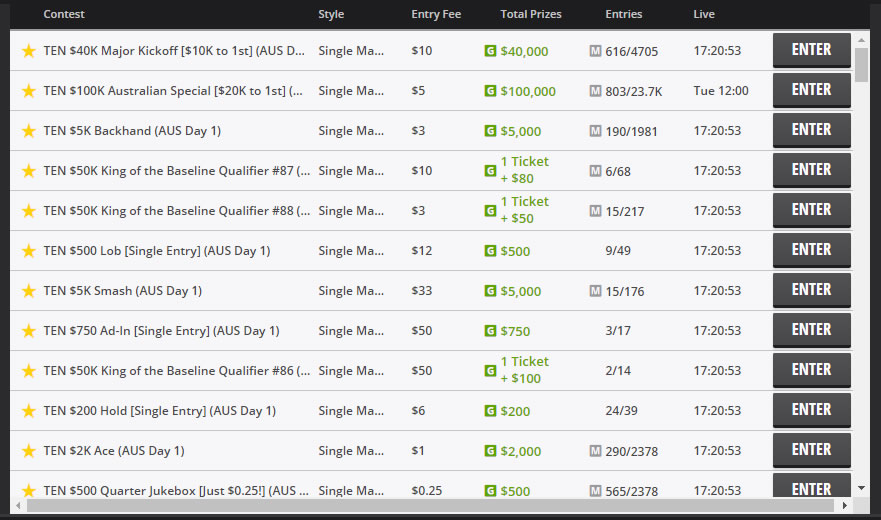 To help you on your winning ways at DraftKings, we have brought in tennis expert Ace from Ace Tennis Previews. He's one of the best tennis experts in Australia, and Ace has diessected the field and come up with a suggested lineup to help you win your own Grand Slam at DraftKings!
With six players needing to be selected with a $50,000 budget on DraftKings, here are the players that stand out on Day 1, with a mixture of the big names and a couple of upsets to fit into the budget.
Player Number 1 – Diego Schwartzman ($10,700)
One player that stands out tomorrow is the diminutive Argentine, coming up against Rudolf Molleker. I think the exceptional return game of Schwartzman is going to be the young German's undoing here, and could lead to a significant disparity in games and sets, which in turn will lead to a nice score here. I'd anticipate a straight sets result here for the Argentine, which should lead to a friendly score overall.
Player Number 2 – Alex De Minaur ($10,700)
This suggestion falls along a similar lines to Schwartzman, with the potential there for a big disparity in games won and sets won for the Australian over Pedro Sousa. The only risk is the fatigue level for De Minaur, but even at 90% I would imagine he will be too good for Sousa in front of his home crowd.
Player Number 3 – Anett Kontaveit ($10,100)
Following a familiar theme, I think there is enough potential for a big game disparity here. If Kontaveit looks after her serve, this could become one way traffic, which would be a fantasy scoring dream in this instance. Worth the risk at the salary on offer, as the reward for a one sided win would be great.
Player Number 4 – Mackenzie McDonald ($6,200)
With the top three players being a higher salary, it does force a bit of creativity with selections 4-6. I think McDonald is a decent price here given Rublev's fitness didn't look 100% in the lead-up to the Australian Open. If he was struggling to play best-of-3 set tennis against Nishioka in Sydney, then best-of-5 tennis against a consistent player such as McDonald doesn't sound like a lot of fun to me. Worth a risk at the price of $6,200.
Player Number 5 – Katerina Siniakova ($7,000)
Started to find some form in Sydney, taking out the doubles with Krunic. Style doesn't match up too badly with Bencic, who has played a lot of tennis to kick off the year. Value considering the potential and her salary.
Player Number 6 – Bernard Tomic ($5,200)
Based on his form late in 2018, which nobody seems to be talking about, he doesn't seem the worst prospect here in front of his home crowd. With only $5,800 left based on the first 5 selections, there aren't many to choose from. He is the best chance of the players available.
Click here to sign up to DraftKings today and take a shot at the $40,000 guaranteed prize pool!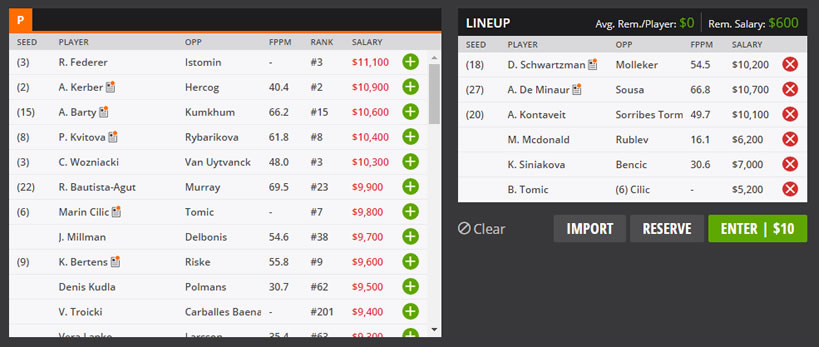 Always remember to gamble responsibly. When the fun stops, stop. If gambling is having a negative impact on your life, seek support at Gambling Help Online. 18+ only.