daily fantasy sports articles
2020 European Masters LoL Fantasy Tips - Thursday 23rd April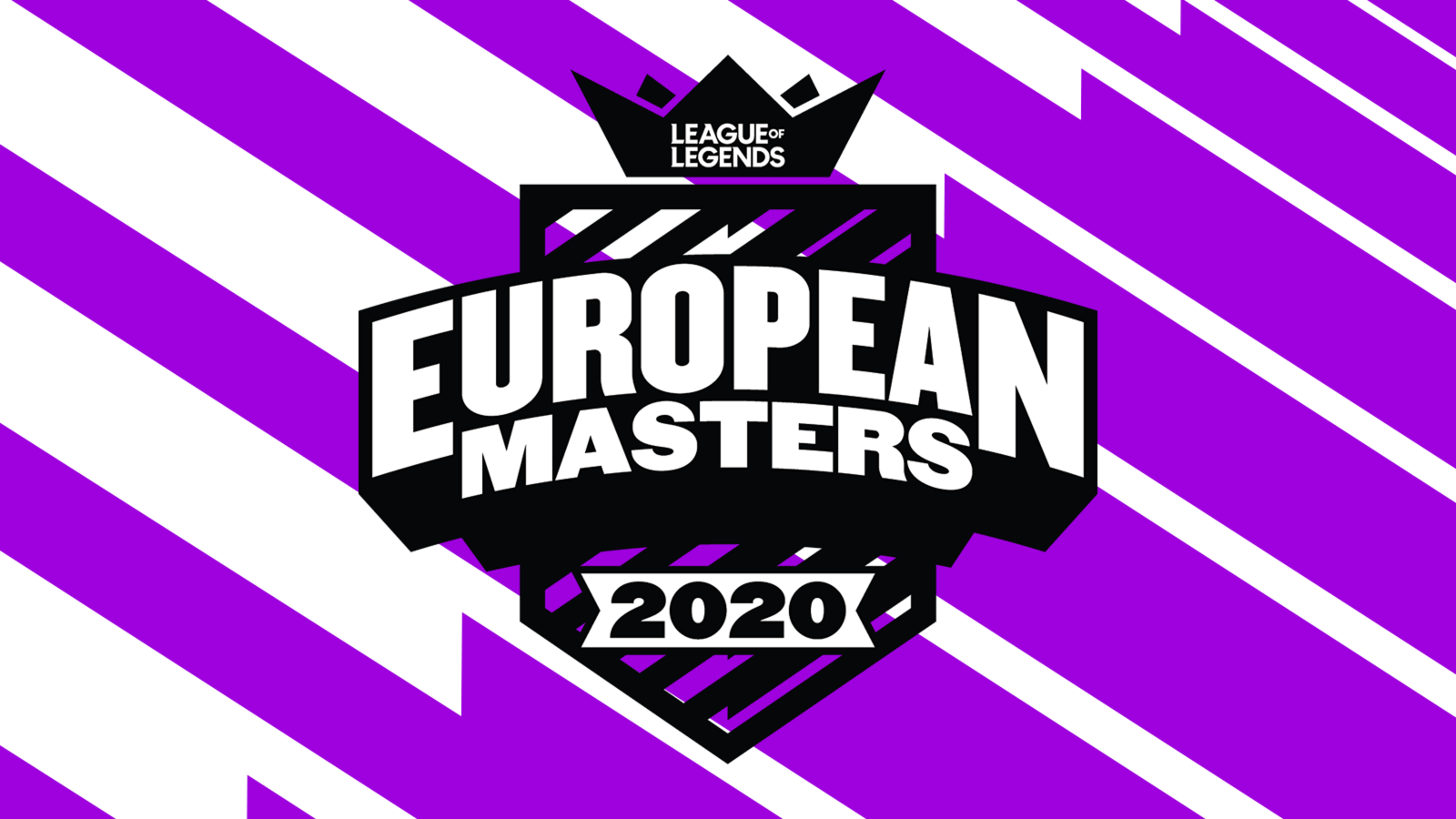 Welcome to Thursday's League of Legends Daily Fantasy preview for DraftKings for Day 2 of the European Masters!
Today's feature contest is the LOL $175K Shock Blast ($50,000 to 1st) on DraftKings and a $15,000 Elder Dragon for $4 entry.
Day 1 saw just the one upset with Schalke going down to Movistar and K1CK going nuts against eSuba. Good wins to FNC.R, mouz, VGIA but couldn't get the upset win with AGO defeating DK.
Today we have 6 matches on the slate. All group play is best of 1 match so the fantasy scoring will be more condensed and you just never know with upsets.
Here are today's bookies odds with action getting underway at 0200 AEST (Thursday morning) and the current odds from Beteasy as of 1100 AEST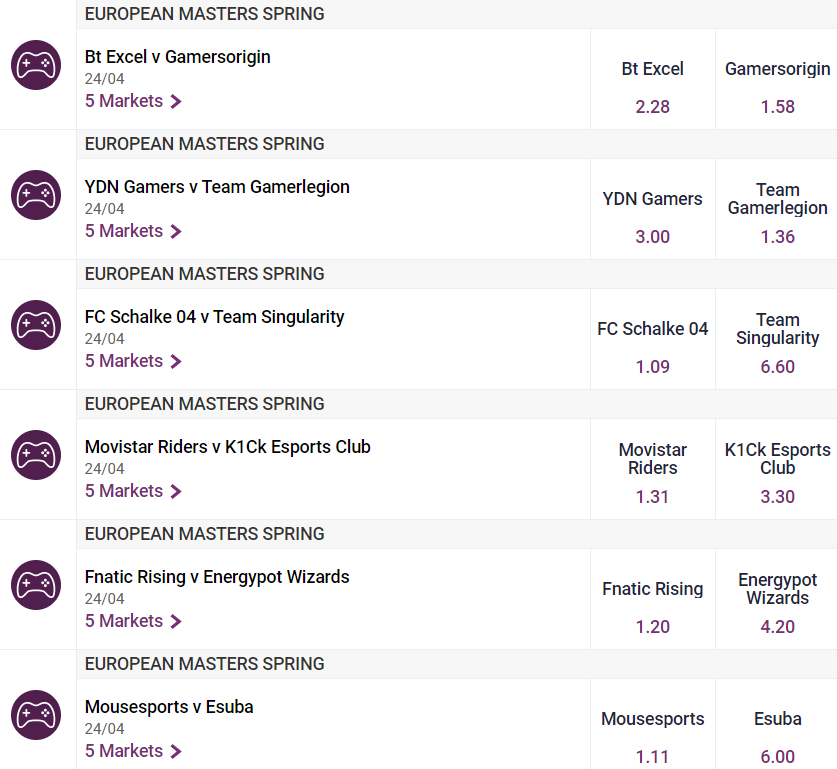 Let's preview the 6 matches today with key targets:
Gamers Origin vs BT Excel
GO ($1.58 Favourite / 17 Over/Under Kills)
BTXL ($2.28 Dog / 11.5 Over/Under Kills)
French Team GO who won the French LFL are favourites against UK academy team BTXL. BTXL recently made the finals of the UKLC 2020 Spring but suffered a 2-3 loss to FNC.R in the playoffs. The books have GO in front of this one. The close Kill line and decent total (28.5) has made the DraftKings salaries very palatable to roster. But who to roster is the key. JNG bluerazor at $6,600 leads the GO team in KPAR (77.6%), KDA of 5.18 with 4 Kills per game and 8.44 assists. On the flip side, ADC Deadly ($7,000) lives up to his username for BTXL with a KDA of 6.07 with 5.6 Kills per game and 6.2 assists per game.
Targets - BTXL - ADC Deadly ($7,000), SUP kaSing ($4,600) if going the upset. GO - bluerazor JNG ($6,600) MID - toucouille ($7,000) if you want the favourite.
YDN Gamers vs Team GamerLegion
YDN ($3.00 Dog / 9.5 Over/Under Kills)
GL ($1.36 Favourite / 17 Over/Under Kills)
Italian PG Nationals champions YDN have the tough task of taking on Play-In qualifiers in German side GL. GL (3rd in the Prime League) ripped through the Play-in winning 7 games and only dropping 1 to eSuba on their way to the Main game. GL were led by ADC Hjarnan ($7,600) who averaged 5.13 kills with 6.75 assists in those 8 matches in the Play-in. SUP Visdom ($5,400) leads the Play-In with a whopping 13.25 assists per game and is an ideal pairing with Hjarnan. Can't really make a case for YDN but TOP Gabbo ($5,200) doesn't mind a Kill, averaging 5.09 per game in the Italian league.
Targets - MID Nite $7,200, ADC Hjarnan ($7,600), SUP Visdom ($5,400)
FC Schalke 04 Evolution vs Team Singularity
S04E ($1.09 Favourite / 19.5 Over/Under)
SNG ($6.60 Dog / 8 Kills Over/Under)
S04E upset a few fantasy owners by losing 1st up to MRS but should get back in on the winners list here. SNG copped 36 deaths in their loss to K1CK and whilst it shouldn't be that many today, the margin can be more than the 11.5 line suggests. The previous S04E stats look woeful in the loss but do not persuade to look elsewhere. If you can make the salaries work then go ahead but a bit too expensive for me today.
Targets - SUP NukesAlot ($5,800), MID Sertuss ($8,200), TEAM ($6,000)
Movistar Riders vs K1CK Neosurf
MRS ($1.31 Favourite / 18.5 Over/Under)
K1CK ($3.30 Dog / 10 Over/Under)
Yes, the FPPG for the K1CK team are off the charts after 1 game. Will this lead to some ownership at these low DraftKings prices, well of course! The optimisers and projections will be higher than what it should be, so we need to trust the markets. MRS played a well executed team game by sharing the objectives and the Kills/Assists against S04E. Hence a standout player is lacking but a stack of Elyoya, JaVaaa and Xico is in play here. Staying away from K1CK, tempting as it may be.
Targets - JNG Elyoya ($7,000), MID Xico ($7,400), ADC JaVaaa ($7,800), TEAM $5,400
Fnatic Rising vs Energypot Wizards
FNC.R ($1.20 Favourite / 19 Over/Under Kills)
WIZ ($4.20 Dog / 8.5 Over/Under Kills)
I liked the small stacks from FNC.R from yesterday and JNG Dan and ADC xMatty certainly delivered. No reason why not to go back to this team. 27 Kills against ESB but I am tempering my expectations a little lower today. WIZ only managed 9 kills against MOUZ and 7 of those kills came from MID Lukezy. Safe team to roster today for FNC.R.
Targets - TOP Pride ($6,800), JNG Dan ($7,200), ADC xMatty ($8,000)
Mousesports vs eSuba
Mouz ($1.11 Favourite / 19 Over/Under Kills)
ESB ($6.00 Dog / 8.5 Over/Under Kills)
Another big favourite with mouz should be able to defeat ESB but how much is the million dollar question. Mouz are not a big killing team with the team all averaging around 3 KDA amongst the team. ESB suffered many deaths yesterday (27 against FNC.R) but should be able to stick around with mouz. Most expensive team build on DraftKings and probably look to jam a couple of high price pieces, but no issue if you cannot get there.
Targets - MID LIDER ($8,000), ADC Jeskla ($8,200), SUP promisq ($6,400), TEAM Mousesports ($6,200)
Always remember to gamble responsibly. When the fun stops, stop. If gambling is having a negative impact on your life, seek support at Gambling Help Online. 18+ only.