daily fantasy sports articles
2020 European Masters LoL Fantasy Tips - Wednesday 22nd April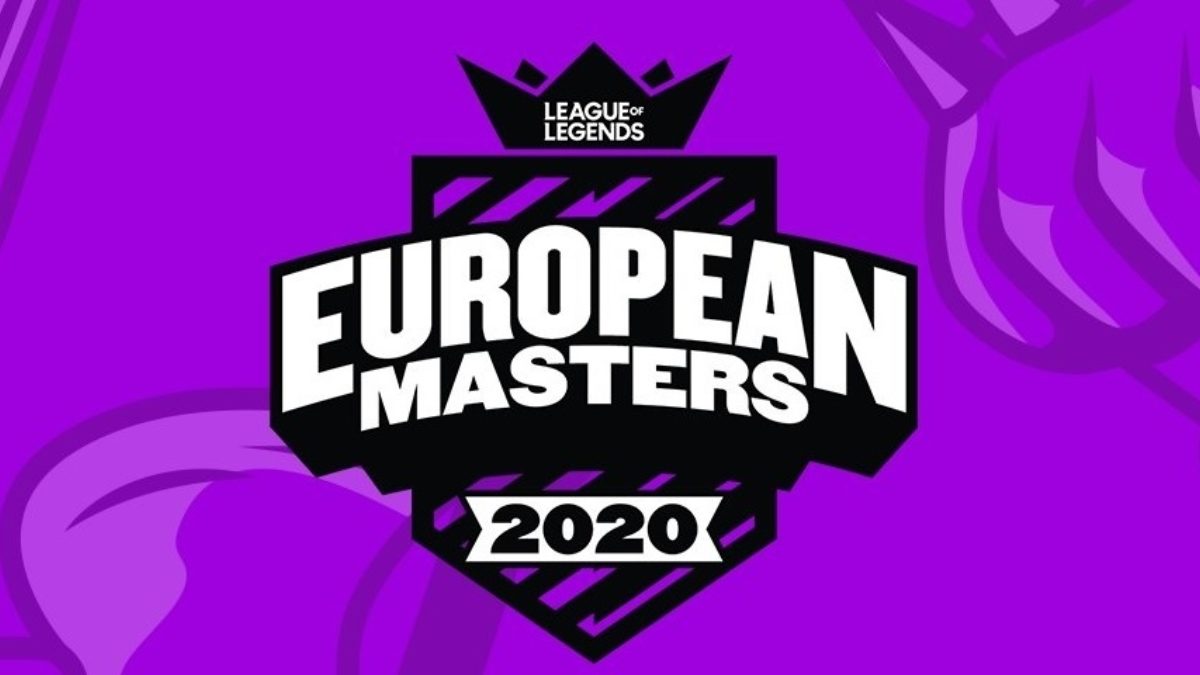 Welcome to Wednesday's League of Legends Daily Fantasy preview for DraftKings for the European Masters!
The European Masters is a 16 team tournament in a group competition then into the knock-out elimination phase. To start there are 4 pools of 4 teams which are decided by the following structure:
Winners of top Regional Leagues in Germany, France, Spain and the UK

Second-place teams from those leagues

Winners from Regional Leagues in Poland, Scandinavia, Italy and the Balkans

Qualifiers from the "play-in" which is a combination of third-place in the top leagues and runner-up in the outer regions.
The 4 pools were drawn and each team will play each other twice to determine the final 16 and the knock-out from there.
If you think Champions League in Soccer then the format will be familiar. So for the next three weeks we have LoL action before the Summer season in Asia gets back and running.
Today we have 6 matches on the slate. All group play is best of 1 match so the fantasy scoring will be more condensed and you just never know with upsets.
Today's feature contest is the LOL $100K Shock Blast ($25,000 to 1st) on DraftKings and a $5,000 Elder Dragon for $4 entry.
Let's preview the 6 matches today with key targets:
Movistar Riders vs Schalke 04 Evolution
S04E ($1.36 Favourite / 17.5 Over/Under Kills)
MRS ($2.80 Dog / 11 Over/Under Kills)
S04E are the current champions of the Prime League and have an ideal matchup against LVP Superliga runners up in Spanish outfit MRS. MID Sertuss ($7,600) has a KDA of 6.05 and averaged 4.8 Kills and 4.75 Assists per game in the Prime League. Opponent MID Elyoya ($5,800) only averages 2.83 Kills per game and a KDA of 5.26
Targets - MID Sertuss ($7,600). ADC - Neon ($8,000), SUP - NukesAlot ($5,800)
K1CK Neosurf vs Team Singularity
K1CK ($1.48 Favourite / 18.5 Over/Under Kills)
SNG ($2.60 Dog / 13 Over/Under Kills)
Polish team K1CK qualified through the Play-in and get Scandianvian Nordic champions SNG. The strength of the Nordic championship has been found lacking with the Polish runners-up warm favourites to start. K1CK's ADC Puki Style ($8,000) has a fantastic username and backs it up on the stats sheet. Leads the team in KDA with 5.82 along with 5.23 kills per game and 6.23 assists per game.
Targets - MID - Matislaw ($7,800), ADC - Puki Style ($8,000), JNG - Shaltan ($7,400)
Mousesports vs Energypot Wizards
Mouz ($1.09 Favourite / 19.5 Over/Under Kills)
WIZ ($6.70 Dogs / 8 Over/Under Kills)
Yep the Wizards from the Balkans are going to have a hard time in the Masters and the books haven't missed. 2nd place in the Prime League, mouz are going to have no struggles in winning the game. However can high priced players such as Lider ($8,000) and Jeskla ($8,200) will require the high amount of kills to achieve value. Chalky lineups incoming from this match.
Targets - MID - Lider $8,000, ADC - Jeskla ($8,200), TEAM - $6,000
eSuba vs Fnatic Rising
ESB ($5.00 Dog 9 / Over/Under Kills)
FNC.R ($1.15 Favourite / 20 Over/Under Kills)
Czech side eSuba had a great run in the Play-In and qualified through a strong knock-out game against Racoon. They now get powerhouse UK side Fnatic Rising with wide-known players in xMatty, MagiFelix and Dan. I like Dan here in the JNG position with 3.5 Kills per game and 9.8 assists per game in UK play. I can't see how ESB makes any inroads and we have ourselves another chalky team.
Targets - JNG - Dan ($7,600), ADC - xMatty ($8,400), SUP - Bravado ($6,000)
Vodafone Giants vs LDLC OL
LDLC ($2.75 Dogs / 10.5 Over/Under Kills)
VGIA ($1.40 Favourite / 17 Over/Under Kills)
Spanish champions Giants are the inform team and the stats don't lie. ADC Attila has been bossing with a league average of 5 kills per game along with 5.7 assists and only 0.8 deaths per game. This equals a KDA of a ridiculous 12.1. Priced down due to a favourable match-up with French Runners-up LDLC, I like the pieces of the Giants for stacks.
Targets - ADC - Attlia ($7,600), MID - Pretty ($7,400), JNG - Lamabear ($6,800)
AGO Rouge vs DefuseKids
AGO ($1.40 Favourite / 18.5 Over/Under Kills)
DK ($2.75 Dogs / 12 Over/Under Kills)
AGO is out of the Ultra League in Poland and they take on a confident DK side that qualified through the Play-In. DK provided one of the upsets of the qualifiers knocking off MAD Lions and the Dutch Number 1 side has a great shot at another upset over AGO. No one from AGO averages over 4.5 in KDA stats whilst Chapapi and Goose are over 5.8 and 6.9 KDA represectivly. Low kill spread but a high total has got me interested in cheap DK plays.
Targets - MID - Chapapi ($6,600), ADC - Goose ($6,800), TEAM ($4,200)
Always remember to gamble responsibly. When the fun stops, stop. If gambling is having a negative impact on your life, seek support at Gambling Help Online. 18+ only.