daily fantasy sports articles
2020 League of Legends European Masters Fantasy Tips: Saturday 2nd May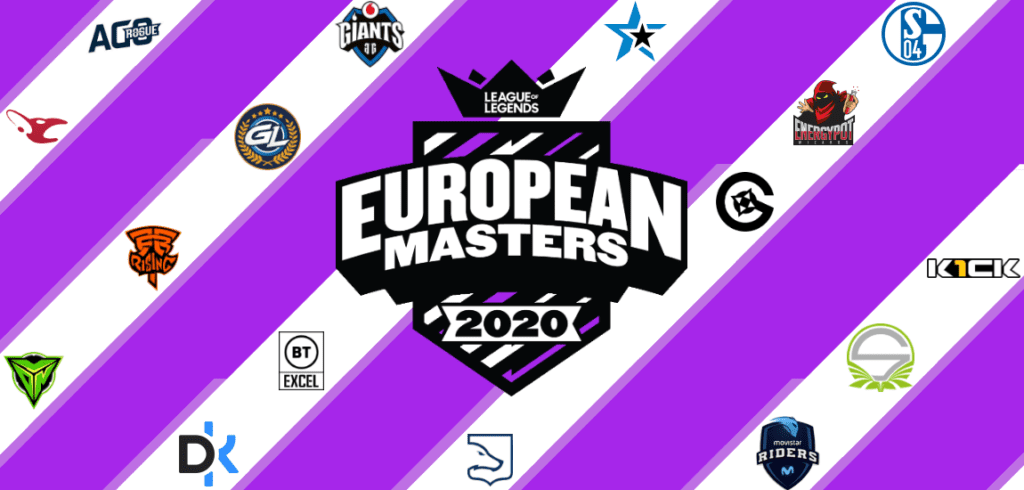 Welcome to Saturday's League of Legends Daily Fantasy preview for DraftKings for Day 8 of the European Masters!
Today's feature contest is the LOL $100K Shock Blast ($25,000 to 1st) on DraftKings and a $4,000 Elder Dragon for $4 entry.
It was another extraordinary day's play on Day 7 with K1CK, MRS and S04E all headed to tiebreakers to sought out Group C.
Today it is Pool D's turn to complete their round-robin matches by playing each other over consecutive games in one day. For DraftKings contests however, they can only post 2 matches on a slate. So today we will focus on the early matches.
All group play is best of 1 match so the fantasy scoring will be more condensed and you just never know with upsets.
Here are today's bookies odds with action getting underway at 0200 AEST (Sunday morning) and the current odds from Beteasy as of 1200 AEST.

Looks like a couple of "easy" wins for mouz and FNC.R according to the markets but can the Wizards continue the upsets? Don't mind that quote if you have a lazy 0.5 unit lying around.
Kill total for mouz v WIZ is currently at 27.5 with a spread of 8.5 to mouz. The 2nd match has a Kill total of 26.5 with a spread towards FNC.R of 10.5
Last 3 games Statistics from Pool D (per game)
The markets and the previous fantasy scores paint two different pictures. The Wizards had a remarkable Week 1 knocking off FNC.R in a killing fiesta and then backed it up against the winless ESB. However today's matchup with mousesports is a tough matchup on paper. Apart from MID Lukezy who racked up 7 kills out of 9, the Wizards never got going against their opponent.
MID LIDER $7,600 is the highest mid-laner on the slate but might be overlooked for FNC.R MagiFelix ($7,400), however MagiFelix has been killed a staggering 15 times in 3 games compared to 6 deaths from LIDER. Many will go to Lukezy ($7,000) but I am trusting the markets here and the low ownership.
I have not mentioned eSuba yet, but will state they are a low-dart GPP flyer only. The team just keeps dying without any offensive pressure at all.
So that means FNR.C is the team to target today. The Bot duo of SUP Bravado $6,000 and ADC xMatty $7,800 will be highly owned as lineups will pivot off MID MagiFelix. TOP Pride $6,600 is the clear standout in the top lane and once again will be incredibly popular.
Wish I had some confidence in the two dogs but just cannot see it happening. Possibly some tight scoring but some chalky lineups coming up.
Targets - TOP Pride $6,600, JNG Dan $7,200, MID MagiFelix $7,400, MID LIDER $7,600, TEAM Mouz
Good luck in today's games!
Always remember to gamble responsibly. When the fun stops, stop. If gambling is having a negative impact on your life, seek support at Gambling Help Online. 18+ only.