daily fantasy sports articles
2020 League of Legends Fantasy Tips: Monday 13th April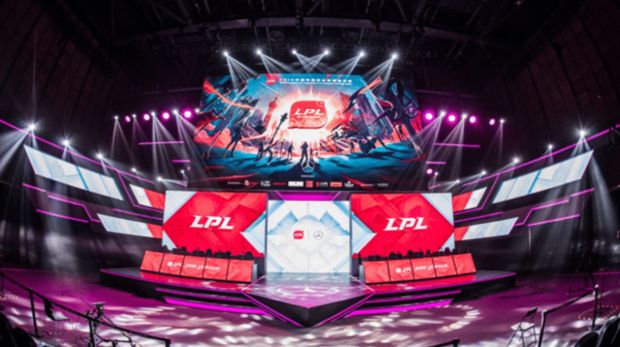 Welcome back to Monday's League of Legends preview for DraftKings where league action continues in China.
Today's feature contest is the LOL $300K Insomnia Special ($50,000 to 1st) on DraftKings and a $25,000 Elder Dragon for $4 entry with $2,500 to 1st place.
Today is only a 3 game slate with the LPL (China League) the only league in action. The LCK (Korean League) have their matches from Wednesday through to Sunday.
Here is today's schedule that gets underway at 1700 AEDT (note the adjusted contest time) and the current odds from Beteasy as of 1000 AEDT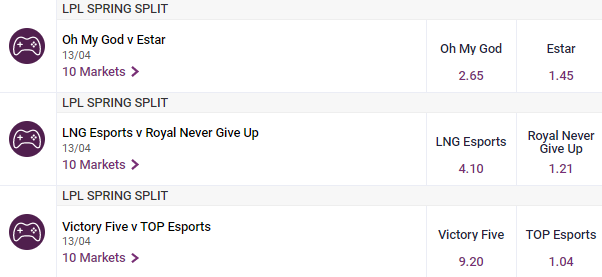 It is going to be a big week of LPL action with Week 7 the final regular season matches before the playoffs. eStar (10-4) have qualified for the playoffs and currently in 3rd position in the standings whilst OMG (7-6) are currently in the 8th spot. There are numerous teams just outside the playoffs looking to pounce which makes an exciting week in the LPL. However it cannot be said for the other two matches where LNG (4-9) are second last and V5 (0-13) are last in the standings. These two matches "should" be comfortable wins for RNG (7-6) and TOP (8-5).

If you are looking for Starting Lineups for the LPL you can follow @kenzi131 on Twitter who will post LPL lineups in advance and if available the 1st matchup for LCK.
20200413 #LoL #LPL Starting Line up

"JKL is back!"@OMGe_Sports @TOP_Esports_ @RNGRoyal @eStarLOL .@lplenglish

Game1) OMG vs ES
Game2) LNG vs RNG
Game3) V5 vs TES pic.twitter.com/Qci3ak7x1m

— kenzi (@kenzi131) April 12, 2020
With thanks to rotogrinders.com here is today's overall slate breakdown with the teams overall performance for the Spring season. With only three games on the slate and four teams (the favourites and OMG) to consider, there are going to be some chalky lineups in today's contests. ES have been the most fantasy friendly team this season with a league leading 17.5 kills per game, 3.2 Dragons per game and 7.5 Towers per game. The DraftKings salary for the TEAM spot ($5,200) is perfect for both Cash and GPP's.
However the best team spot today is TOP who takes on the winless Victory Five. The whole team will be the heaviest owned stack of the slate regardless of Cash or GPP's. TOP's 14 kills per game along with V5's 19 deaths per game is just a recipe of strong fantasy scoring.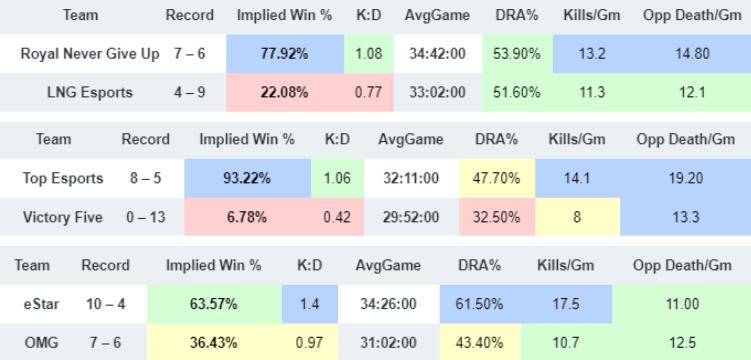 You can research more stats from FantasyEsports.gg the site is free to sign-up and contains a comprehensive stats centre where you can research stats and history from the LoL leagues around the world.
You can also watch live streams from the leagues here

Today's Targets
Featured Team - TOP Esports

Please take note that ADC JackeyLove ($7,400) has got the start over fellow ADC Photic so make sure you do not include Photic in your teams. The salaries do jump around in each position but you can certainly be all-over JackeyLove in the ADC spot or in the Captain spot. JackeyLove was signed by TOP from IG after successful campaigns and titles with the IG outfit. In the 2019 Spring Season for IG - JackeyLove had an average 4.73 Kills per game, 2.55 Deaths per game and 6.42 Assists per game. An average KPAR of 64.2% and a KDA of 4.38.
It would be unbelievable if V5 wins this match so TOP goes on top for me.
Featured Team - Royal Never Give Up

A team that has lost three in a row (RW, LGD & IG) should right the ship and take care of business against LNG. LNG has been trash for a quite a while now and it shows in their fantasy output. On the flipside RNG players are still scoring quite well in losses. ADC Betty ($7,800) is one to target with an impressive KDA and KPAR stats on the season. The price for MID Xiaohu ($7,200) is quite attractive if you cannot get to MID Knight from TOP. Xiahou has scored 91.98 DraftKings points in his last match which was a loss against RW and 90.46 three matches before against IG.
Key Targets on the Slate
TOP Xiaobai $6,600
TOP Curse $5,600
JNG H4cker $6,200
JNG WEI $7,400
MID Cryin $8,000
ADC Wink $8,200
SUP ShiauC $6,000
TEAM TOP $6,000
TEAM eStar $5,200
Good luck with all your entries today, make sure you get involved over at DraftKings. If you want to watch the matches live, you will find all the streams over at Fantasyesports.gg
Always remember to gamble responsibly. When the fun stops, stop. If gambling is having a negative impact on your life, seek support at Gambling Help Online. 18+ only.