daily fantasy sports articles
2020 League of Legends Fantasy Tips: Monday 30th March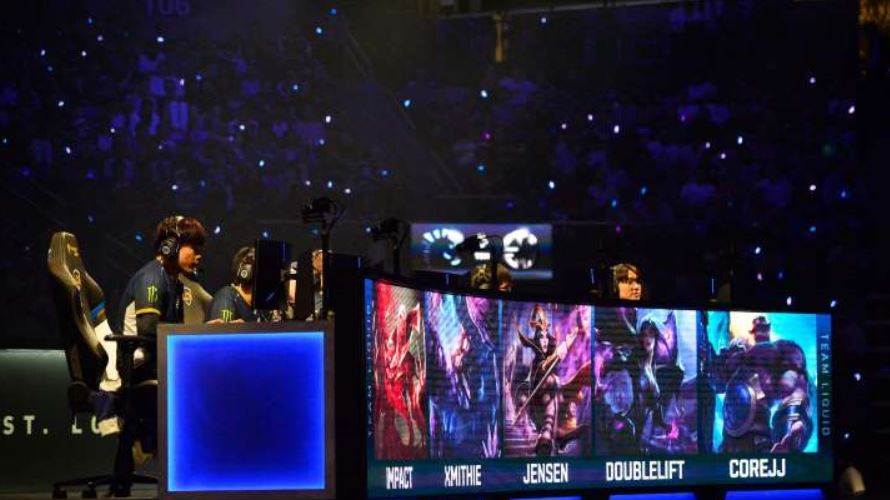 Welcome back to Monday's League of Legends preview for DraftKings where league action continues in Korea and China.
Today's feature contest is the LOL $100K Titan's Fury ($20,000 to 1st) on DraftKings but I suggest to jump in quick as contests have filled everyday quite early.
Today is only a 3 game slate with the LPL (China League) the only league in action. The LCK (Korean League) have their matches from Wednesday through to Sunday.
Here is today's schedule that gets underway at 1700 AEDT and the current odds from Beteasy as of 1100 AEDT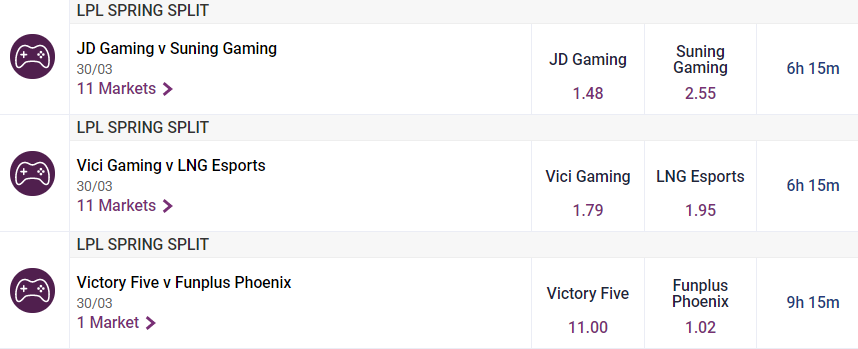 It is quite clear that Victory Five (V5) (0-8) have a snowball's chance in a "hot place" in achieving a victory over Funplus Phoenix (FPX) (7-2). So much so that V5 have only won 1 game out 17 games played this season. JD Gaming (5-4) against Suning (4-5) and Vici (3-6) against LNG (4-4) are much closer contests and probably be vital on your second stack choice today.

If you are looking for Starting Lineups for the LPL you can follow @kenzi131 on Twitter who will post LPL lineups in advance and if available the 1st matchup for LCK.
20200330 #LoL #LPL Starting Line up

Khan is back

.@lplenglish @FPX_Esports @VICI @JDGaming @SNG_lol

Game1) VG vs LNG
Game2) V5 vs FPX
Game3) JDG vs SN pic.twitter.com/SyAQpqBrJZ

— kenzi (@kenzi131) March 29, 2020
With thanks to rotogrinders.com here is today's overall slate breakdown with the teams overall performance for the Spring season. Clearly FPX are the team the target on this short slate with a Kill to Death ratio of 1.5 with JDG at 1.19 a distant 2nd. Suning's Kills per game are actually a near slate high of 14.8 over the season. It is interesting to see that Vici Gaming are small favourites over LNG but the stats have LNG in favour. LNG were 4-2 on the season until losing their last two contests to Suning and Estar.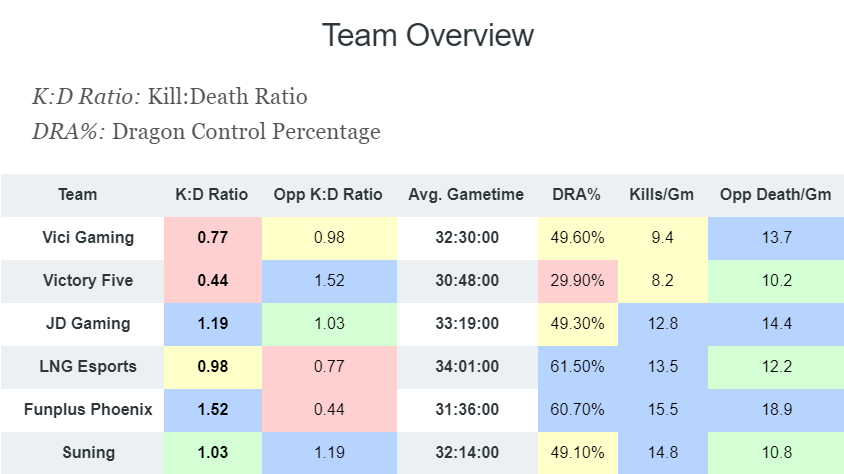 Today's feature player/stack is MID Doinb from FPX. Priced at $8,000, Doinb has already picked up 9 MVP awards throughout the season to be the leading player in the league. He will be incredibly chalky for today's slate but you may not have a choice pivoting away from him. Averaging 5.3 Kills per game with an assist average of 6.9 per game along with ADC Lwx ($8,200) and SUP Crisp ($6,000) they are standout stack for today's slate.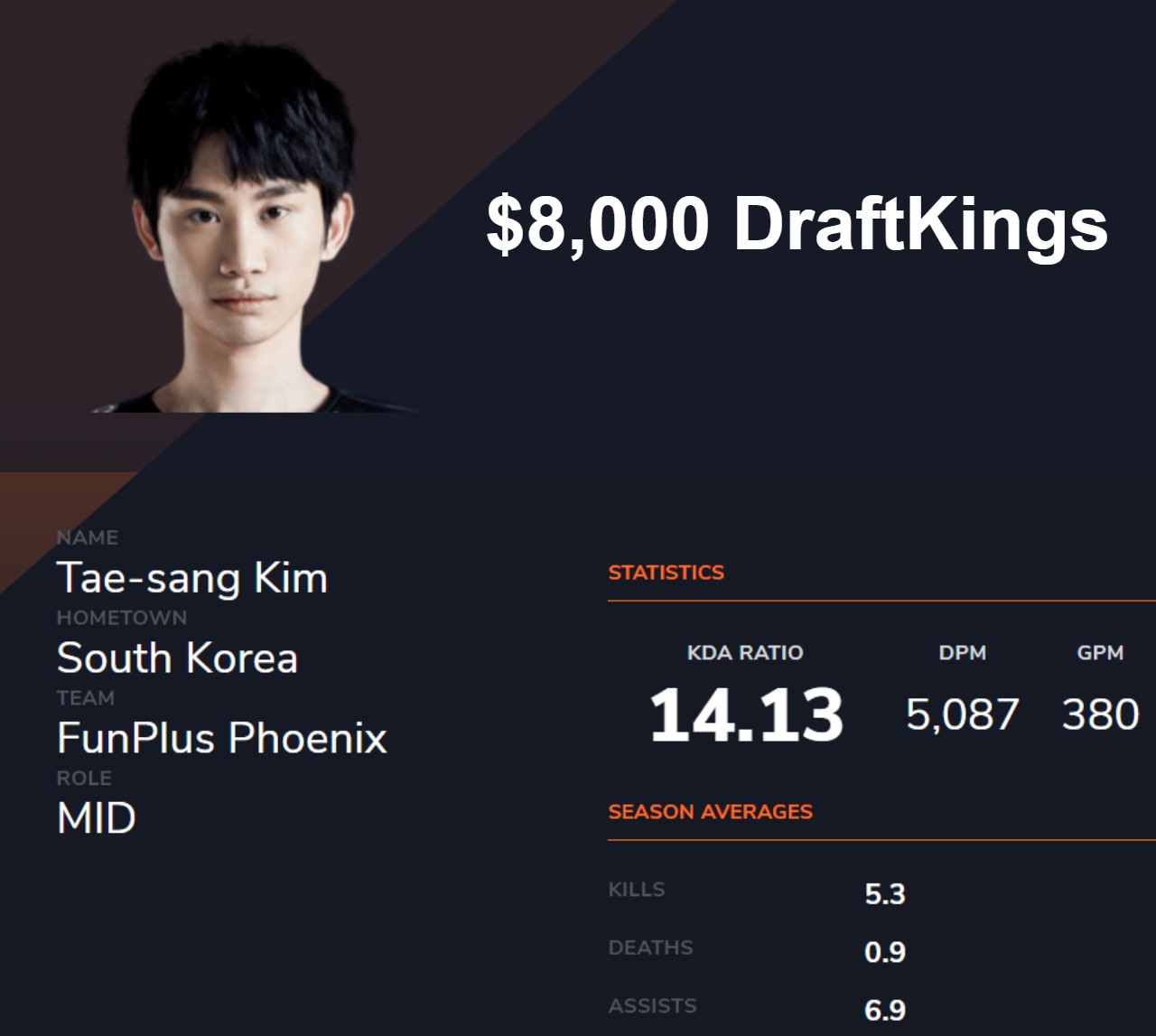 You can research more stats from FantasyEsports.gg the site is free to sign-up and contains a comprehensive stats centre where you can research stats and history from the LoL leagues around the world.
You can also watch live streams from the leagues here

Today's Targets
Feature Stack - FPX
MID Doinb ($8,000)
ADC Lwx ($8,200)
SUP Crisp ($6,000)
TEAM ($6,000)
Second Stack - LNG Esports
ADC Asura ($7,000)
JDG Xx ($6,000)
MID Maple ($6,800)
TOP Flandre ($6,000)
Going against the grain and backing in LNG to bounce back after two losses on the trot. The prices compared to Vici are more appealing and allows me to build a solid FPX stack. Vici's very low 9.4 kills per game might work in my favour if LNG can get on top in this matchup.
Key Players on the Slate
TOP Bin ($5,600)
TOP 705 ($6,600)
MID Yagao ($7,600)
ADC Loken ($7,800)
JNG Kanavi ($7,200)
TEAM JD Gaming ($5,400)
With just the three contests occuring and a big favourite in FPX, you could work around the remaining 4 winnable teams in a 4-3 or 3-3-1 build. JD Gaming will be popular along with Suning.

Good luck with all your entries today, make sure you get involved over at DraftKings. If you want to watch the matches live, you will find all the streams over at Fantasyesports.gg
Always remember to gamble responsibly. When the fun stops, stop. If gambling is having a negative impact on your life, seek support at
Gambling Help Online
. 18+ only.