daily fantasy sports articles
PGA Fantasy Preview - Corales Puntacana Championship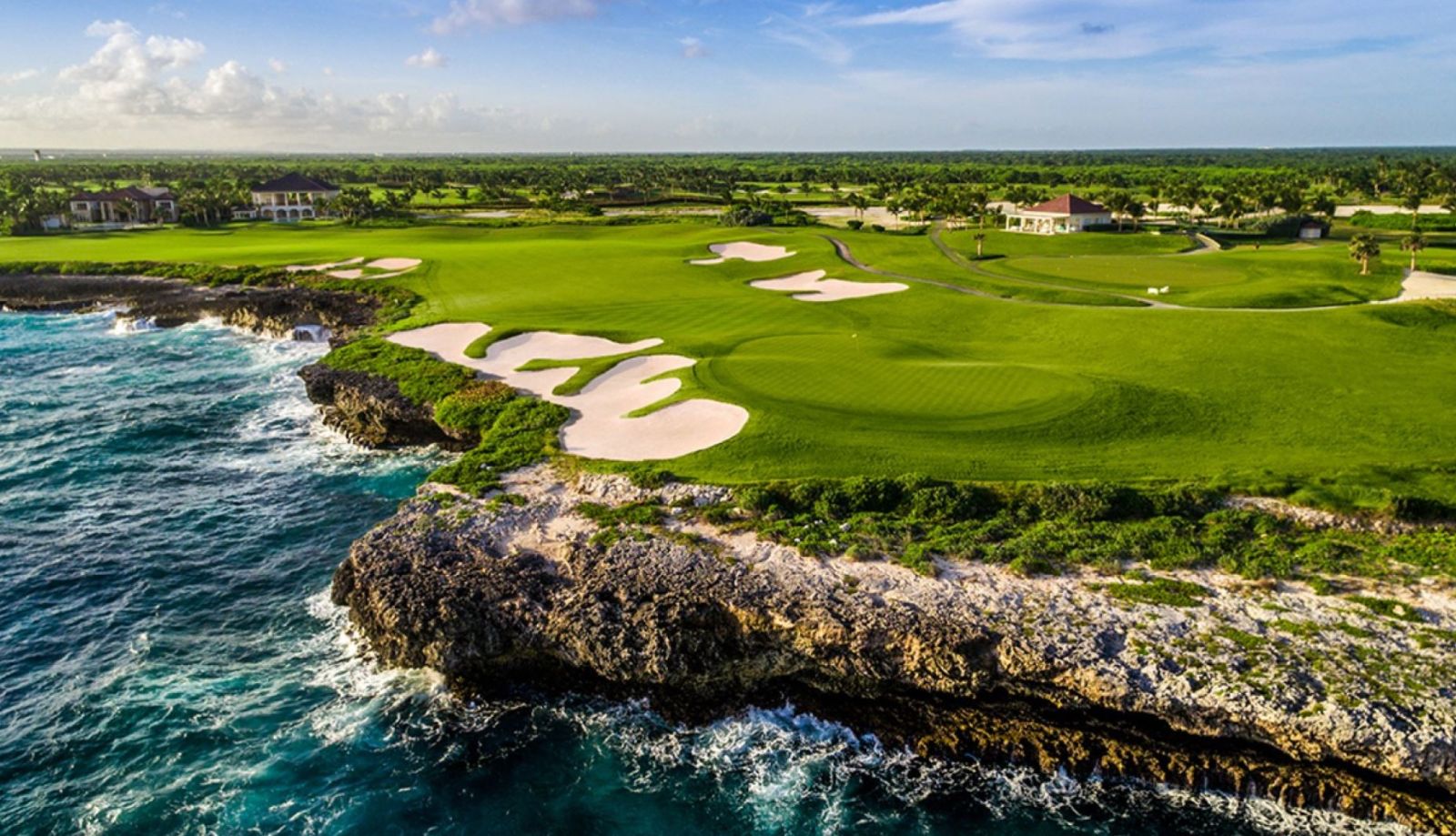 Yet again, our article contained the winner at last weeks Valspar Championship, with Sam Burns defending his title in a thrilling playoff. That's 4/6 so far! The picks were all solid, with the exception of Jason Kokrak (who ruined a couple of nice lineups for me). This week the big guys on tour are contesting the Matchplay event, with everyone else left to battle at the alternate Corales Puntacana Championship. With matchplay not a great fantasy format, we've got a reduced contest for the Corales, which should still be fantastic. Joel Dahmen won here last year, and Hudson Swafford and Graeme McDowell are also here as previous winners.
The Corales course is pretty long, but without shot link data it's hard to get a good read on how the course plays.It's a coastal resort course, meaning it's relatively easy as long as the wind doesn't blow too hard. The forecast looks pretty mild this week, so it should be a bit of a birdie fest. As it's a weaker field and a bit off an off-week, I'm just going to focus on talented young golfers who can outclass their peers and seek a breakthrough win on the PGA TOUR.
Draftstars has posted a $5000 prize pool, including $679 to first place. There is also a $2 Mini and a Single Entry tournament. The aim in DFS golf is always first and foremost to get as many players as possible through the cut, with the winner usually needing all 6 golfers to still be playing on the weekend. After that it is of course very helpful to pick the winner for the week, as well as some other high finishers.

Love It- Sahith Theegala $19,040
It's already been a breakthrough year for the young American, who very early won the Phoenix Open before finishing 7th at the Valspar last week. He's not exactly consistent, but overall he's slightly above average in all aspects of the game, with wild swings in his putting performance. I know that some close to him consider his short game a strength, so I'm going to back him to have another good week and leave a lot of these ordinary golfers behind him.
Love It- Nicolai Hojgaard $16,190
One half of the Danish sensation that is the Hojgaard twins, Nicolai has caught up to his sibling in the last 6 months with a couple of big wins and some other nice results. Brother Rasmus is also playing this week, and is also a perfectly acceptable pick if he's over some recent injury issues. There is a slight concern that Nicolai has missed 5 of 6 cuts this season (winning the other event), but I'll give him a pass as he had the winning hangover and then tried his hand at the Florida swing for the first time. He should find the going easier here, and I'll back his strong ball striking and superior distance to make waves in this field. Maybe a Hojgaard 1-2 is on the cards?
Love It- Patrick Rodgers $16,290
Rodgers is a few months away from turning 30, and is yet to win on the PGA Tour. I think he has it in him, but he only really gets in contention about once a year. He's already played 8 tournaments in 2022 without any success, so I can't really claim to be picking him on form. What he does have is a good short game, a decent amount of distance, and a positive performance with his irons in 5 of those 8 events. In a stronger field it wouldn't be enough, but he fits the bill as someone who might be a cut above most of this field.
Love It- Wyndham Clark $15,330
Clark is like a more extreme version of Rodgers, in that he fits it even further, has an even better short game, and is even worse at controlling what direction his ball is going. To have a good week he essentially just needs to get hot with his irons, which happens rarely and is impossible to predict. Probably my least favourite of these picks, but he's a guy that can make plenty of birdies and I'm just going to back the gut feel on this one.
Love It- Jonathan Vegas $21,310
The Colombian is the betting favourite this week, but is one rung lower down on Draftstars behind the defending champ. With the top of the board priced lower than usual, it's not particularly hard to fit one or two of the favourites in. I like Vegas the most as a rock solid ball striker who has been putting the ball well lately. The short game is always a bit of a weakness, so a bit of form in that part of the game is very encouraging for his prospects. I'd like him even more if the wind picked up a bit, but he has a good chance here either way.
Hate It- Mark Hubbard $19,840
This is a biased gut-feel pick, as I just never enjoy watching Hubbard play. He has a horrible putting routine, and a pretty ordinary looking golf swing, and is another that only turns up in contention once a year or so. His game is built on a accuracy, giving up a lot of distance off the tee and trying to make up for it with a pretty decent short game. This could easily go wrong in such a bad field, but Hubbard is the name that I just cannot bring myself to click near the top of the board.
Suggested Draftstars Line-up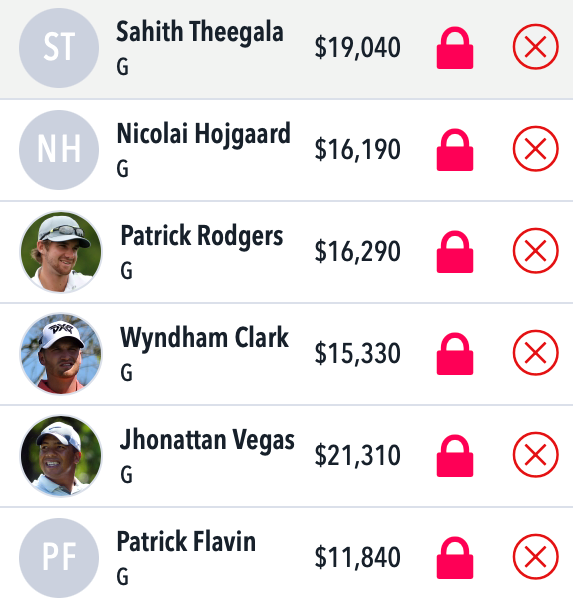 Valspar Results
Woodland - T21, had a solid week, just needed more putts to drop to push into the top 10. 87 points.
Hatton - T21, Very similar stat line to Woodland, but with more pars. 78.5 points.
Pereira - T27, around the green game was his Achilles heel, also played well enough for a higher finish. 74.5 points.
Kokrak - MC, the pick I struggled with the most, and delivered an aggressive trunk slam on Friday. 21 points.
Burns - Won!, defended his title despite not driving his ball all that well. Sharp irons and elite putting proved to be enough. 132 points.
Day - MC, a much better result than my Aussie fade last week, withan easy missed cut. 26 points.
Always remember to gamble responsibly. When the fun stops, stop. If gambling is having a negative impact on your life, seek support at Gambling Help Online. 18+ only.