daily fantasy sports articles
T20 International: Australia vs Pakistan - Game 2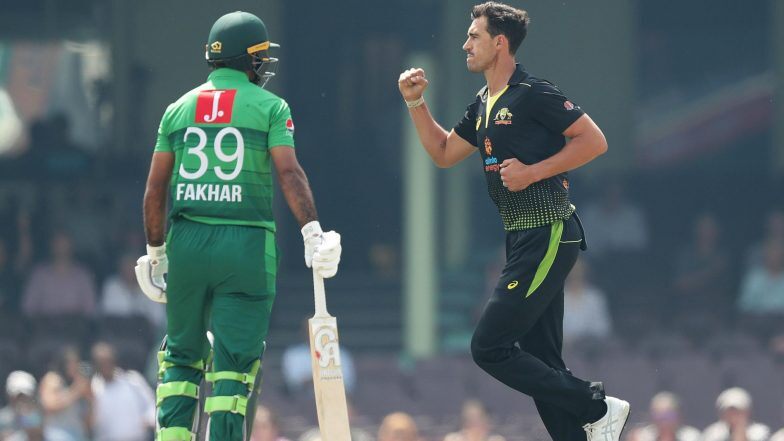 Australia will be rueing the Sydney weather on Sunday as they look to back up for the second match of their series against Pakistan this Tuesday. The home team would likely have been 1-0 up had 11 more balls been bowled, but that's cricket, and Pakistan got away with one.
In truth, Pakistan also copped a fair bit of bad luck. Their innings was trending upwards when they came off for rain but a shortened match doesn't suit their line-up. Pakistan's lack of power hitters is possibly one of their biggest problems, and on big Australian grounds, could be a pivotal thing for Australia to take advantage of. Babar Azam was excellent – taking risks when he had to, and remaining busy otherwise - but he needs help from his typically aggressive opening partner. The middle order is Pakistan's biggest weakness, and if Azam and Fahkar Zaman fall early, Australia will be confident in restricting the men in green to a middling score.
As with Pakistan, it's hard to take much out of Australia's performance. The rain cut short what was, for me, at least, one of the more interesting periods of the match: how the bowling attack that cut Sri Lanka to pieces would deal with Babar Azam and Pakistan's late order in the middle overs. Ashton Agar remains (visually, at least) the weakest point in the bowling line-up and will have to be on top of his game to avoid being dispatched by Pakistan. He did extremely well against Sri Lanka, but this is a better team, and it still feels like Australia might struggle long-term with him having to bowl four overs every innings.
Mohammad Irfan was genuinely putrid in the two overs he bowled, but might get another chance. It's doubtful that Australia will change their line-up unless they wanted to rotate their fast men.
Both Moneyball ($1,500 contest for a $15 buy-in) and Draftstars ($5,000 contest for a $15 buy-in) have contests for this match but this preview will focus on the latter.

Discounted HelloFresh (great value)
D'Arcy Short (if he plays), is terrific value. One of Australia's highest projecting players, Short is always in the game. He can bowl 2-3 overs (which alleviates some pressure and provides another option if any other bowler is getting a bit of tap) and is down for 25+ runs. At $12k, you can't go wrong. He just needs to be picked!
Nightclub Drinks (terrible value)
Adam Zampa. One of the things Zampa has going for him is his tendency to maintain an excellent economy rate. At a lower price, he's a great option to throw in a couple of teams because the risk/reward ratio is so high. Priced as the most expensive bowler at $17.8k, that's not so. If you're submitting multiple teams, he could be in a couple, but the value just isn't there anymore.
Balinese Cocktail (could be anything)
Imad Wasim. Wasim is a bit of a conundrum. If you're looking a strictly PPP (Player Performance Point) projections, Wasim doesn't score *badly* but also doesn't justify the high price tag on Draftstars. When you work in the aforementioned economy rate bonus, however, and add in the fact that he's often promoted up the order for strike rate reasons, you have a points bomb just waiting to explode. I don't think he'll be consistent (batting that far down the order is hit and miss for runs), but when things go his way, they'll really go his way.
3 in 1 Body Soap (avoid at all costs)
Asif Ali. I'm sure he'd score more if he was further up the order, but as it stands, he's my lowest projected Pakistani batsman in turns of runs. The *only* reason I could ever justify him is if you're building a team for a top order collapse and you just wanted batsmen 4 through 6. He could have his good days, but his good days won't be as big as the batsmen up the order.

Always remember to gamble responsibly. When the fun stops, stop. If gambling is having a negative impact on your life, seek support at Gambling Help Online. 18+ only.