daily fantasy sports articles
A Beginner's Guide to NRL DFS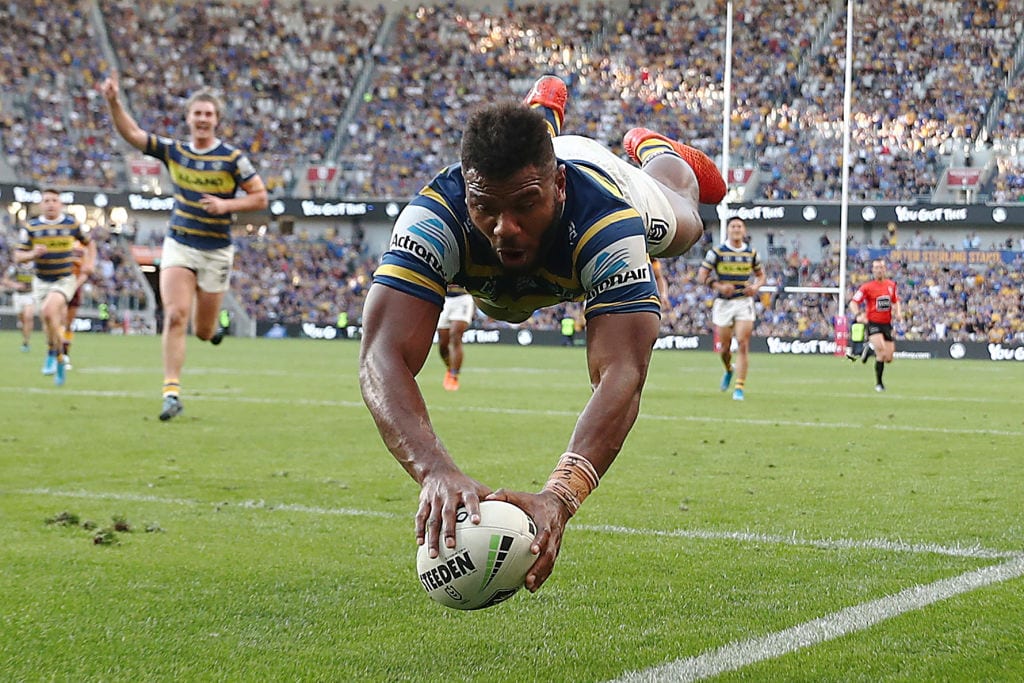 The NRL is the world's leading Rugby League competition and it is based in Australia. Every year the competition sees its 16 teams play 24 matches apiece before embarking on a 4 weeks finals campaign. This guide will show you how Daily Fantasy NRL works.
If you have not seen a game of Rugby League before or you need to brush up on some terminology and gameplay. Check out 'The Rules of Rugby League' YouTube video which gives a quick summary of the game.
In Australia, daily fantasy Rugby League contests have been available on Australian site Draftstars for 4+ years and have the largest Daily Fantasy Contests available for Australian players.
ALSO AVAILABLE - Steps to Success in playing NRL on Daily Fantasy Sites
At Draftstars a squad consists of 9 players, made up of 2 Front Row Forwards, 2 Second Row Forwards, one Hooker, one Half, one Centre and 2 Winger/Full Back.

Do these positions sound confusing? Let us explain:
Front Row Forward (FRF)
Also known as "Props" these players are the biggest on your team and their main responsibility is to run with the ball at the opposition gaining territory. Much like a Offensive and Defensive Lineman in American Football, their skill set is to run hard in attack and tackle in defense. In fantasy you achieve a lot of floor scoring through tackles and run meters, yet ceiling scores come from off-loads and breaking tackles. FRF's score tries on some occasions only. Think of it as a bonus if a FRF scores a try. Due to the nature of their work, FRF do tire quickly and are substituted by reserves on the interchange bench. Typically a starting FRF will play 50-60 minutes of game time in 2 stints on the field.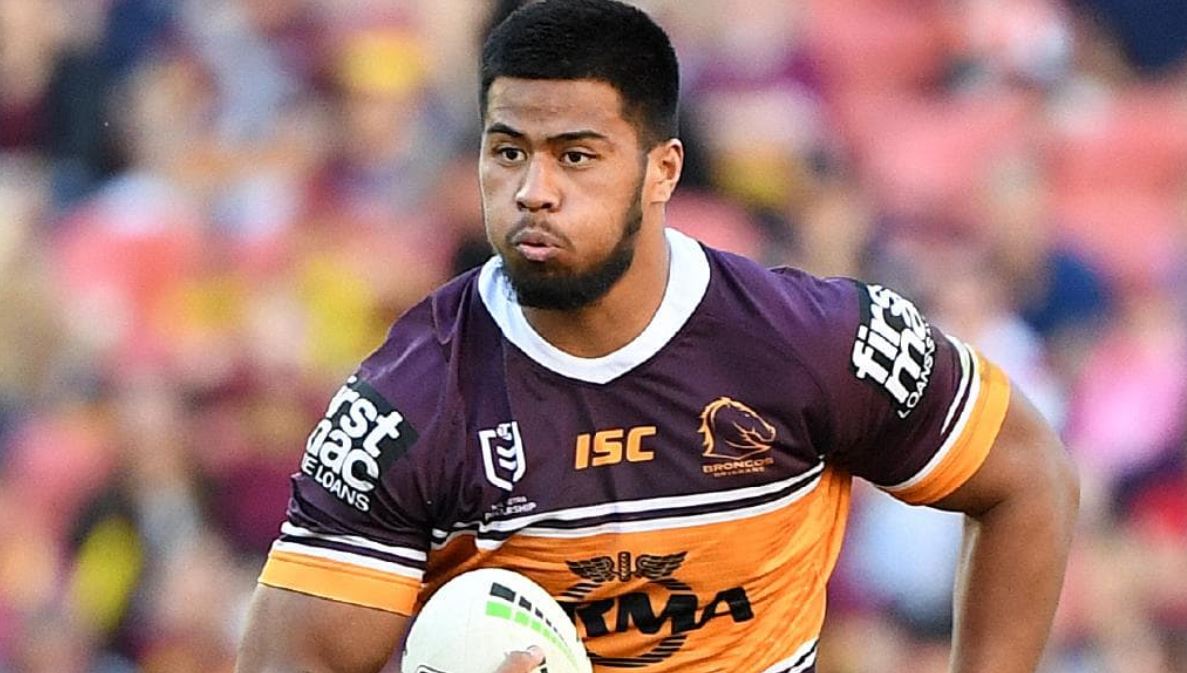 Front Row Forward - Payne Haas (Brisbane Broncos)
Second Row Forward (2RF)
These players are more athletic and have bigger aerobic capacity than your FRF. 2RF play on the field much like FRF but more towards the edge of either side in attack. Hence you might hear the term "edge forwards". These forwards have the capacity to play the full 80 minutes but do not be surprised if players are substituted for rest periods. 2RF have more ability in attack to join the back play by providing a strong running attack and defense. These players have the highest fantasy floor scoring due to the amount of tackling, running work and time on the field. These players will also cost you more money than most players in your fantasy lineups.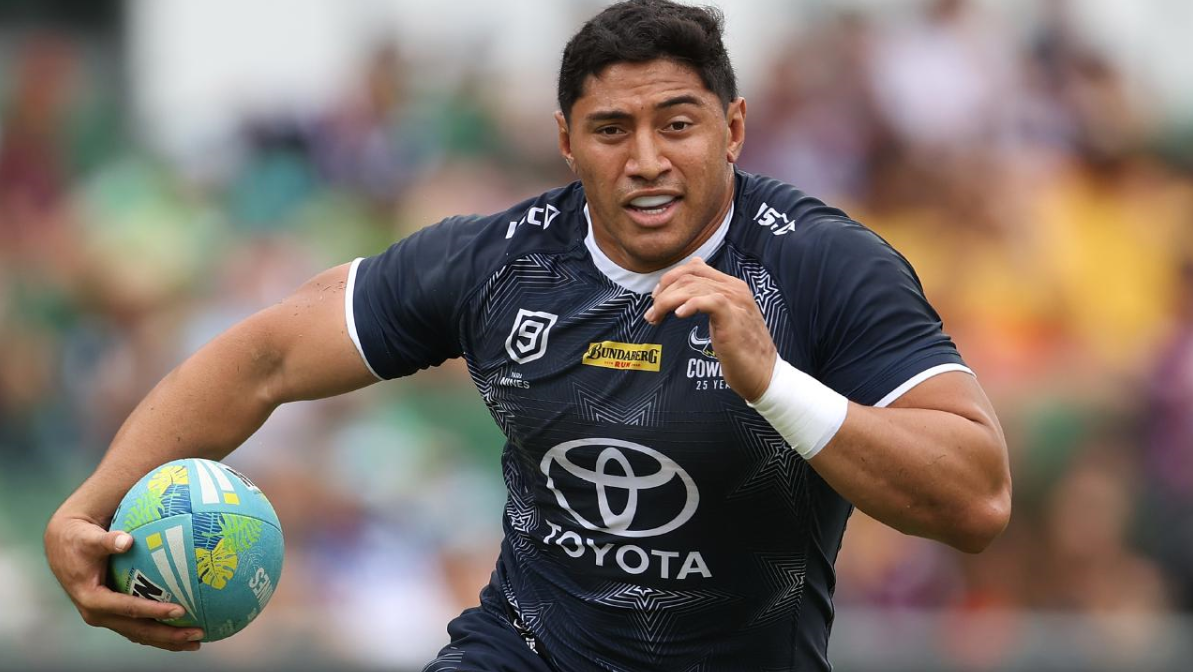 Second Row Forward - Jason Taumalolo (North Queensland Cowboys)
Hooker (HK)
Also referred as a 'dummy-half', the Hooker's main role is to be the facilitator of the ball once played by the ball-carrier after a completed tackle. Similar to a Center hiking the ball to the Quarterback of some sought in American Football. The Hooker in most cases is an 80 minute player but teams tend to have a reserve player on the interchange who can also play Hooker. If a team does not have a reserve Hooker, then in terms of fantasy, this position nearly becomes chalk. The Hooker is in the middle of the play in attack but more importantly in the middle in defense. Hooker scores the majority of points through tackling, but can make runs in attack and set-up attacking plays close to the goal-line.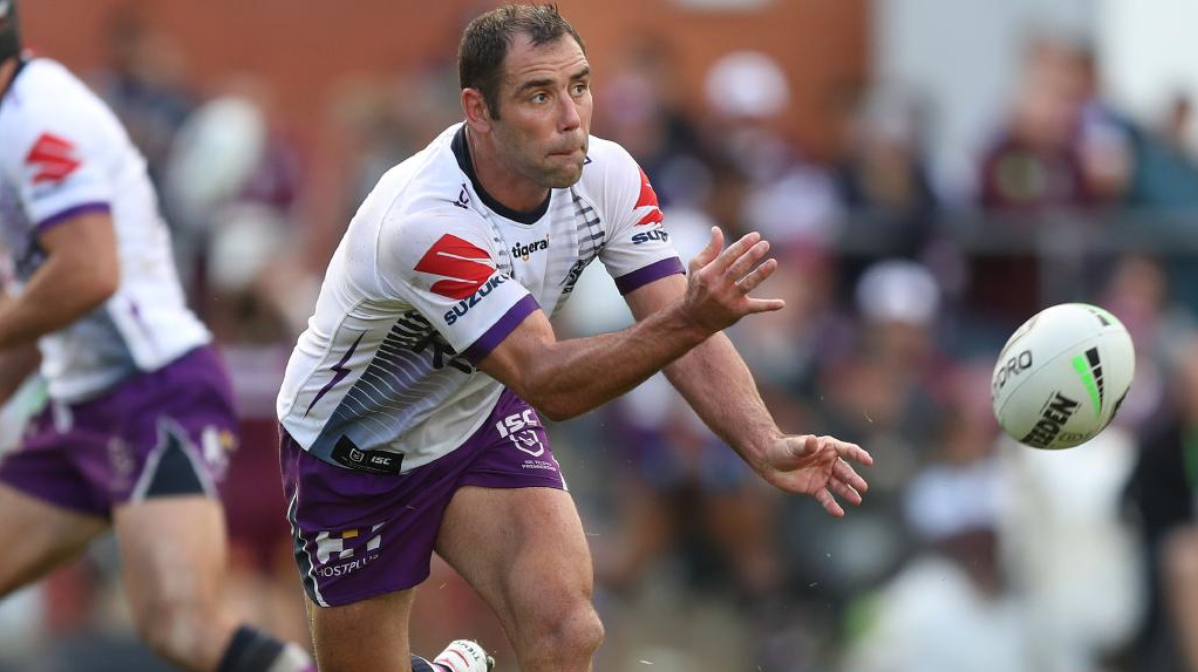 Hooker - Cameron Smith (Melbourne Storm)
Halves (Half)
There are two "halves" in each team, a Half-Back (Jersey No 7) and the five-eight (Jersey No 6). The game has evolved over the years that these two players have the same role. Halves lead the team in attack by directing players to be in certain positions and calling pass plays on the fly. One half will usually be on an opposite edge if the play is in the middle of the field or working close together if the play is on the wing. These players are usually the most scruintise in the game due to their role as links between forwards and backs. They are also the most skilled players with the ability to pass and kick the ball in the open field. Halves orchestrate all of the fantasy relevant bonuses, such as Line Breaks, Try Assists and the better players can also get on the end of tries. However, these players are not the biggest players and do suffer from higher than normal miss tackle rate. In terms of fantasy, there is a strong correlation between a winning team and higher fantasy scoring halves for the team.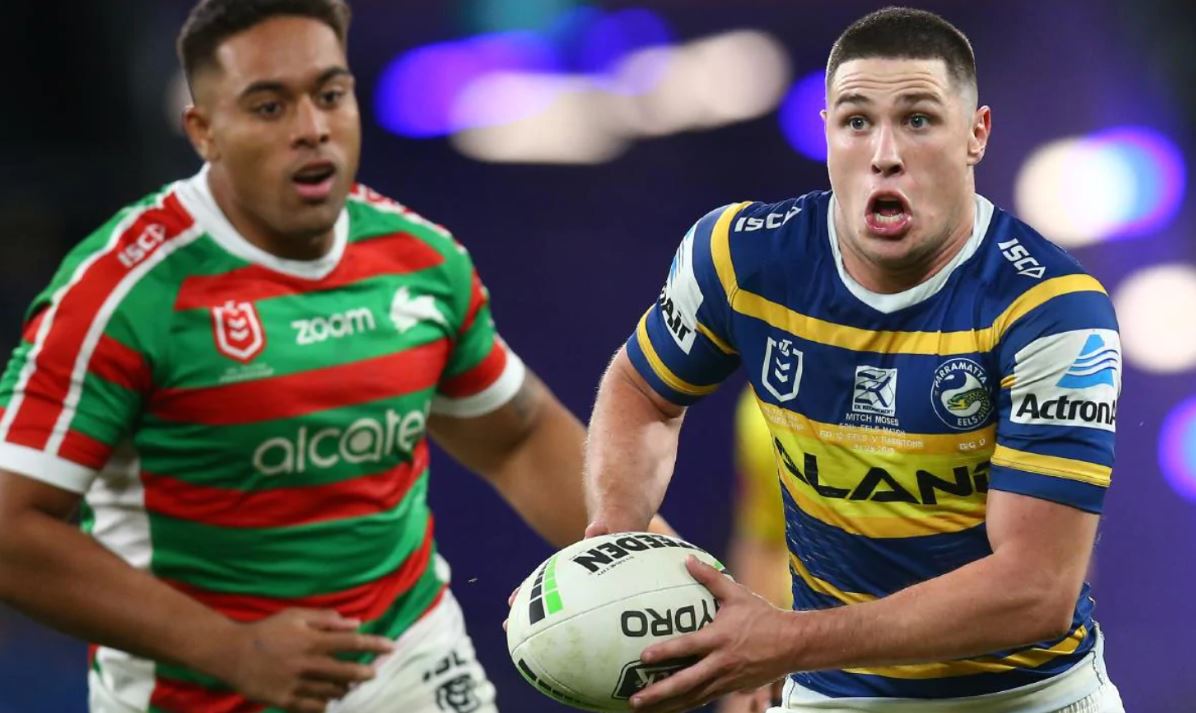 Half-Back: Mitchell Moses (Parramatta Eels)
Centre (CTR)
Each team has a left and right Centre who plays outside of the edge forward and inside the winger, hence the name centre. Like Wingers, Centres are more quick footed players but have more responsibility in the main line of defence. In attacking plays, Centres are often the last pass to a winger to score tries out wide and receive fantasy bonuses from those plays. Centres can also score tries if the opposition edge defence is weak enough to break through. From a fantasy point of view, like Wingers, fantasy scoring is relied upon attacking upside through tries, assists and breaks. Floor scoring from tackles cannot be relied upon.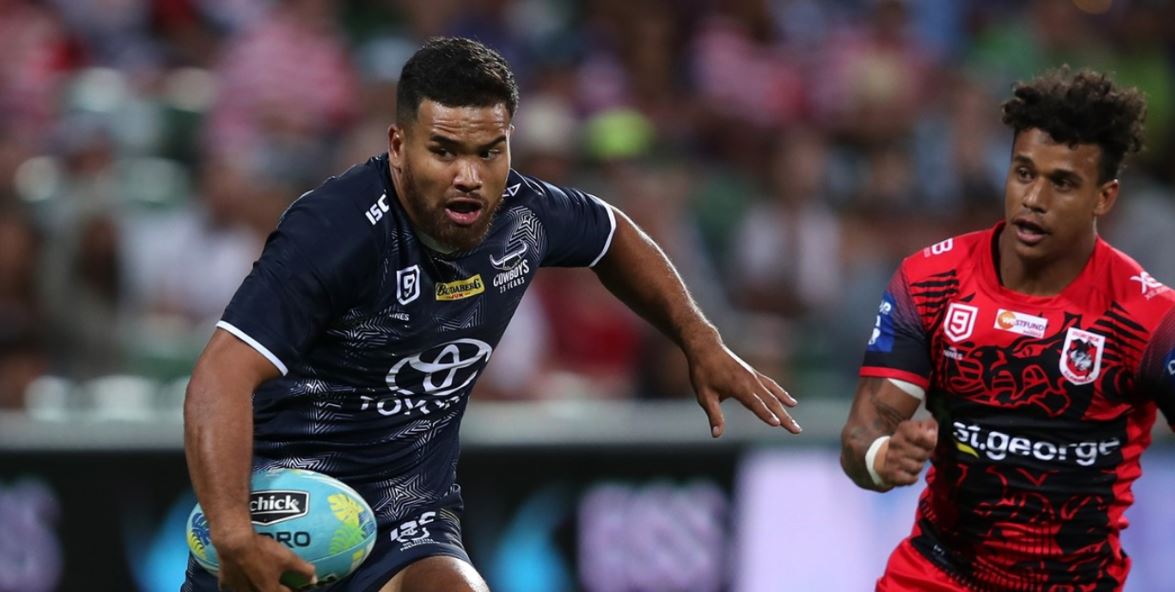 Centre - Esan Marsters (North Queensland Cowboys)
Wingers/Full Back (W/FB)
The showmen of the game, the fast outside players who have the space to run and score spectacular tries for their team. Wingers play on the edge of a team waiting for the ball to come their way to attack the edges of defence. Full Backs are like your Safeties in American Football in defense. They guard behind the defensive line but instantly turn into a utility player in attack. Full Backs are a great all-round player with the ability to roam and defend, especially when opposition kick the ball down field (like a kick/punt return). Wingers and Fullbacks score the majority of their floor scoring from run meters and achieve ceiling scores from tries, assists and tackle breaks. Like Halves and Centres, a correlation exists between winning teams and fantasy scoring of Wingers/Full Backs.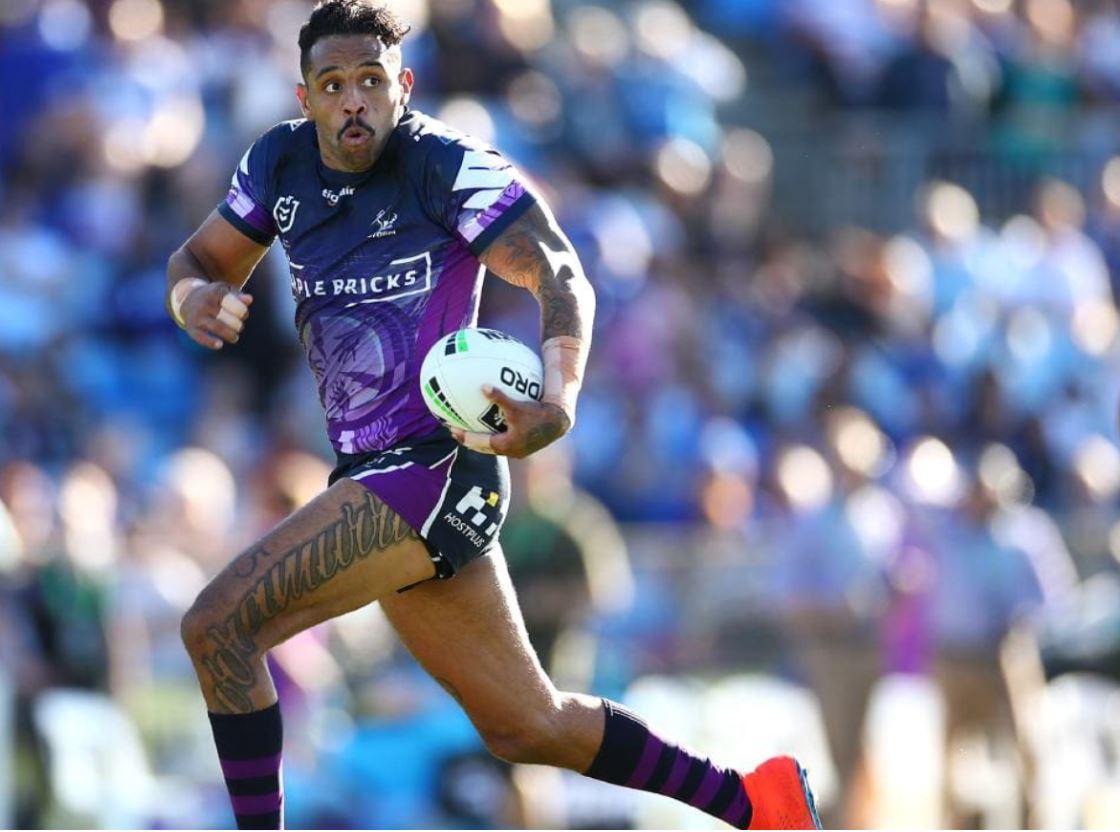 Winger - Josh Addo-Carr (Melbourne Storm)
So How Does the Fantasy Scoring work in NRL?
Try → 8 Points
Try Assist → 5 Points
Field Goal → 5 Points
Line Break → 4 Points
Tackle Break → 3 Points
Goal → 2 Points
Line Break Assist → 2 Points
Offload → 2 Points
Tackle → 1 Point
Run Metre Gained → 0.1 Point
Kick Metre Gained → 0.05 Point
Error → - 2 Points
Missed Tackle → - 2 Points
That is a fair amount of scoring options in the game but as I alluded to earlier, floor scoring comes from run metres gained and tackles in defence. Let me explain some scoring terms that are unfamiliar:
Try Assist - The action that created a Try scoring chance for a teammate. This can be the last pass to a teammate or a kick to a teammate who goes on and scores a Try.
Tackle Break - Offensive player breaks free of defensive players who have initiated an attempted tackle.
Line Break - The ball carrier breaks the defensive line in open play. If no previous line break has been registered it can also be applied as a player crosses the try line, even if he is still in contact.
Line Break Assist - An action by an attacking player that has led to or created the chance of a Line Break. So if a pass puts a teammate through a gap in the defensive line, you will be awarded 2 points.
Offload - Player successfully passes whilst in contact with defensive players.
The better fantasy players in the game score a combination of these scoring options, especially Tackle Breaks and Offloads. Forwards will look to break tackles and offload to teammates if possible whereas backs are looking to score tries or set teammates to score tries. Just like Fantasy Soccer, if you player scores a try it is a significant fantasy boost to your score.
So where can I find previous statistical history? Well there is good news and bad news.
The good news is that the National Rugby League's (NRL) Stats webpage at NRL.com provides a great breakdown of stats but it is more fan friendly than a statistical database. You can go back to previous years tables but NRL.com only shows the top 50 players in each category. Good place to start to find which players are leading in years past.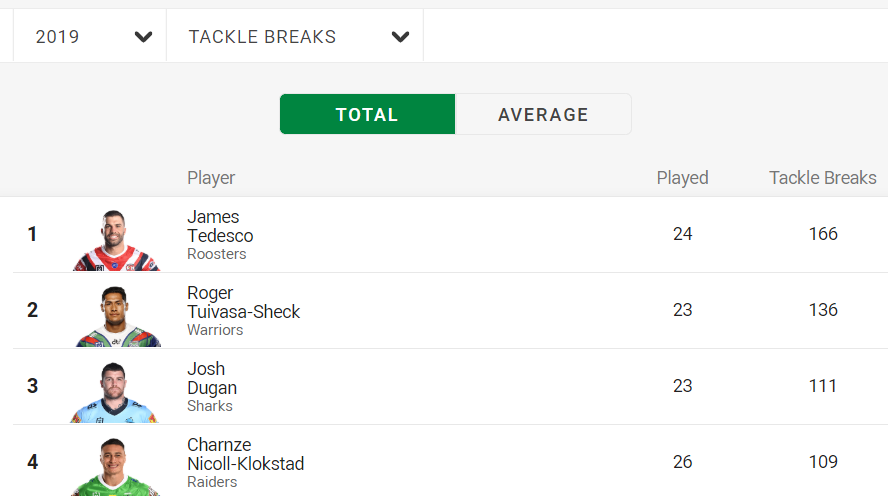 Broadcast partner Fox Sports runs a more comprehensive database of statistics in a data friendly way. You can access these stats at foxsports.com.au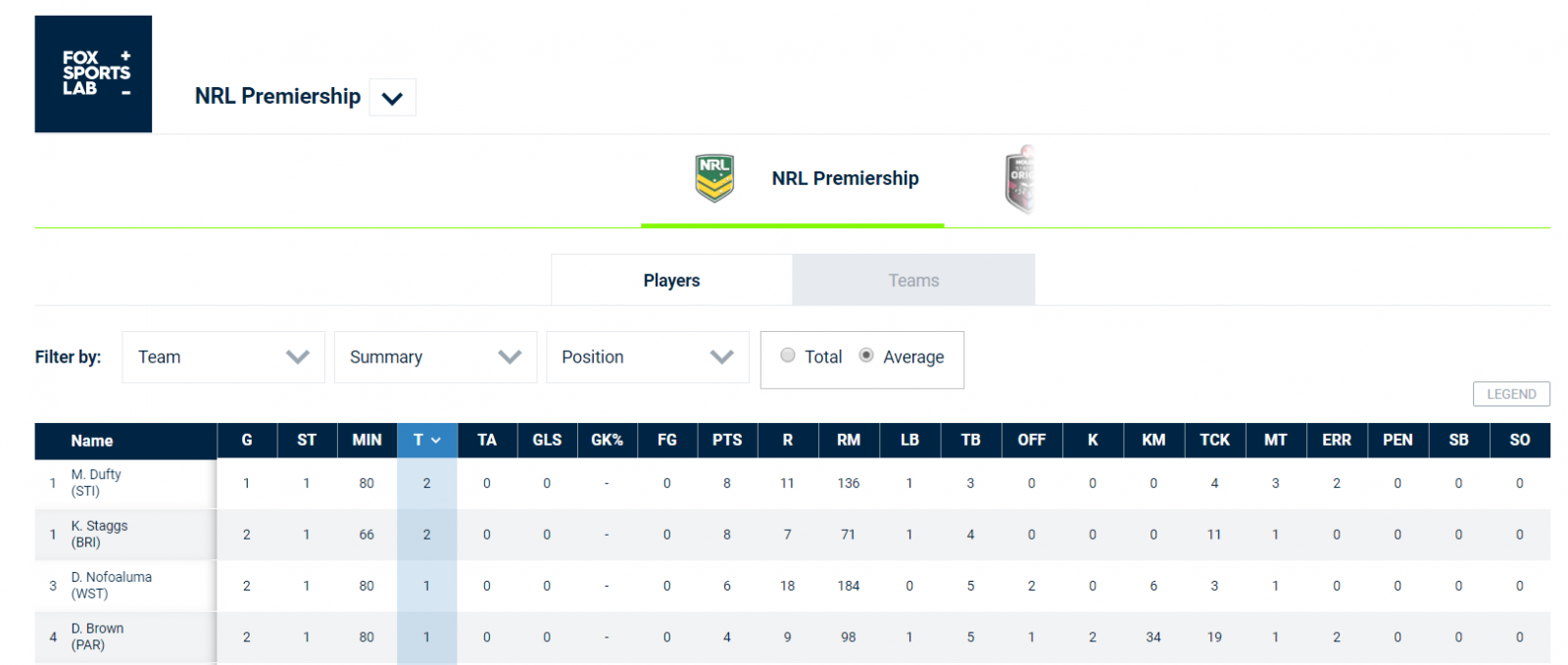 There are many statistics to look at and while it may be tempting to go for players who are strong in one high scoring field, it's better to look for players who are consistently strong in a number of areas. Forwards are consistently strong point scorers and are a good place to invest your available funds.
It's also worth considering the form of players and their opponents as these can play a role in how each player will score. With that all down, you now know how NRL daily fantasy works!
With that, you're good to go! Be sure to stay in touch with DFR as we will bring you all the news on upcoming NRL DFS tournaments, while providing strategy tips to help you pick your fantasy sports teams
ALSO AVAILABLE - Steps to Success in playing NRL on Daily Fantasy Sites