daily fantasy sports articles
AFL 2019 Team Preview: Adelaide Crows
The 2019 AFL season is just around the corner and we will get you prepared for the year ahead in style with DFS previews on all 18 AFL teams!
First up is the Adelaide Crows, who will be looking to bounce back from a disappointing 2018 where they suffered from off field controversy and missed the finals after making the grand final the season before.
ADELAIDE CROWS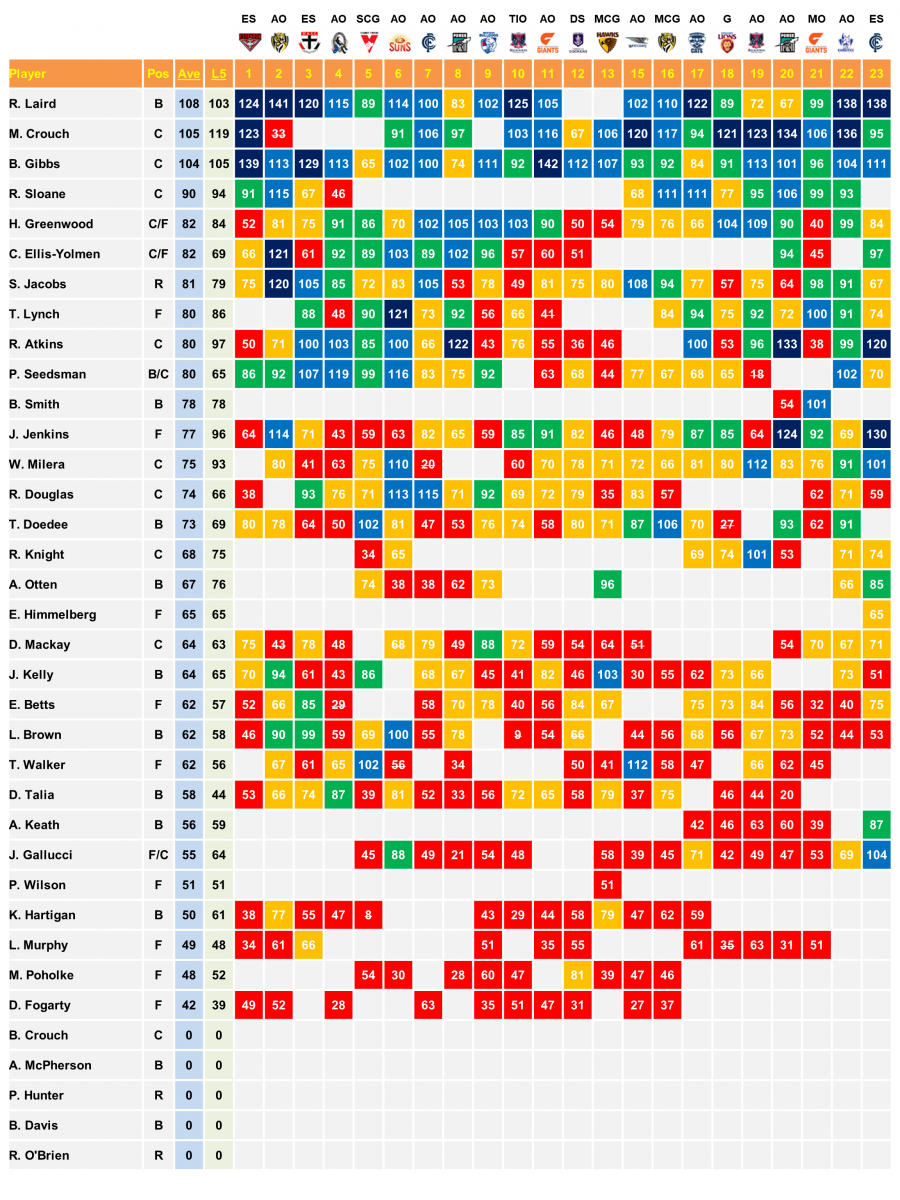 LIST CHANGES
The biggest changes to the Crows lineup that are likely to have a DFS impact in 2019 is the return of injured players.
By all reports Brad Crouch has had a strong preseason and a full bill of health after missing the entire 2018 season. He is expected to play in round 1 and when he is fully fit he is one of the premium fantasy players of the competition, averaging 103.1 fantasy points from 17 games in 2017. It will be worth monitoring his price in the opening rounds for a possiblE value option if he has been priced down after a year out of the game. The biggest impact of his return however will be on other Crows midfielders. In 2018 Hugh Greenwood and Cameron Ellis-Yolmen both saw increased midfield opportunity as a result of Crouch's absence and as a result it is likely that their averages decline this season with his return.
The other significant return for the Crows is half back flanker Brodie Smith who played just two games late last season after returning from an ACL injury. He is another player whose price should be monitored to start the season. In terms of impact it is worth noting that in the two games Smith players Rory Laird averaged just 83 fantasy points.
The Crows drafted Chayce Jones and Ned McHenry in the first round of the 2018 draft, both who demonstrated capacity to rack up fantasy points in under age. Keep an eye for these two debuting throughout the season as possible value options.
FINDING VALUE
My number one breakout candidate for the Crows in 2019 is Wayne Milera. Moving to a new role across half back in 2018, Milera really hit his straps during the back half of the season averaging 89 fantasy points from his final 7 games. There have been huge wraps coming out of Adelaide about his preseason, which included him winning the clubs 2km time trial. With Brodie Smith back Milera could also see more opportunity up on the wing. Jump on him early in the season as I expect his price will rise.
TAGGING
The Crows are not a big tagging team and they only employed the tactic on six occasions in 2018. Across these six games the tags held opposition players to 13.5 points per game below their season average. Riley Knight is their primary tagger so beware of games where he is playing and pay attention to possible reports on coaching strategy that the Crows will be employing.
POINTS AGAINST
The Crows play a free flowing game style that is prone to conceding fantasy points. In 2018 they gave up the sixth most fantasy points per game overall. The best position to attack them was through the midfield where they conceded an average of 87 fantasy points per player, the sixth highest mark in the league.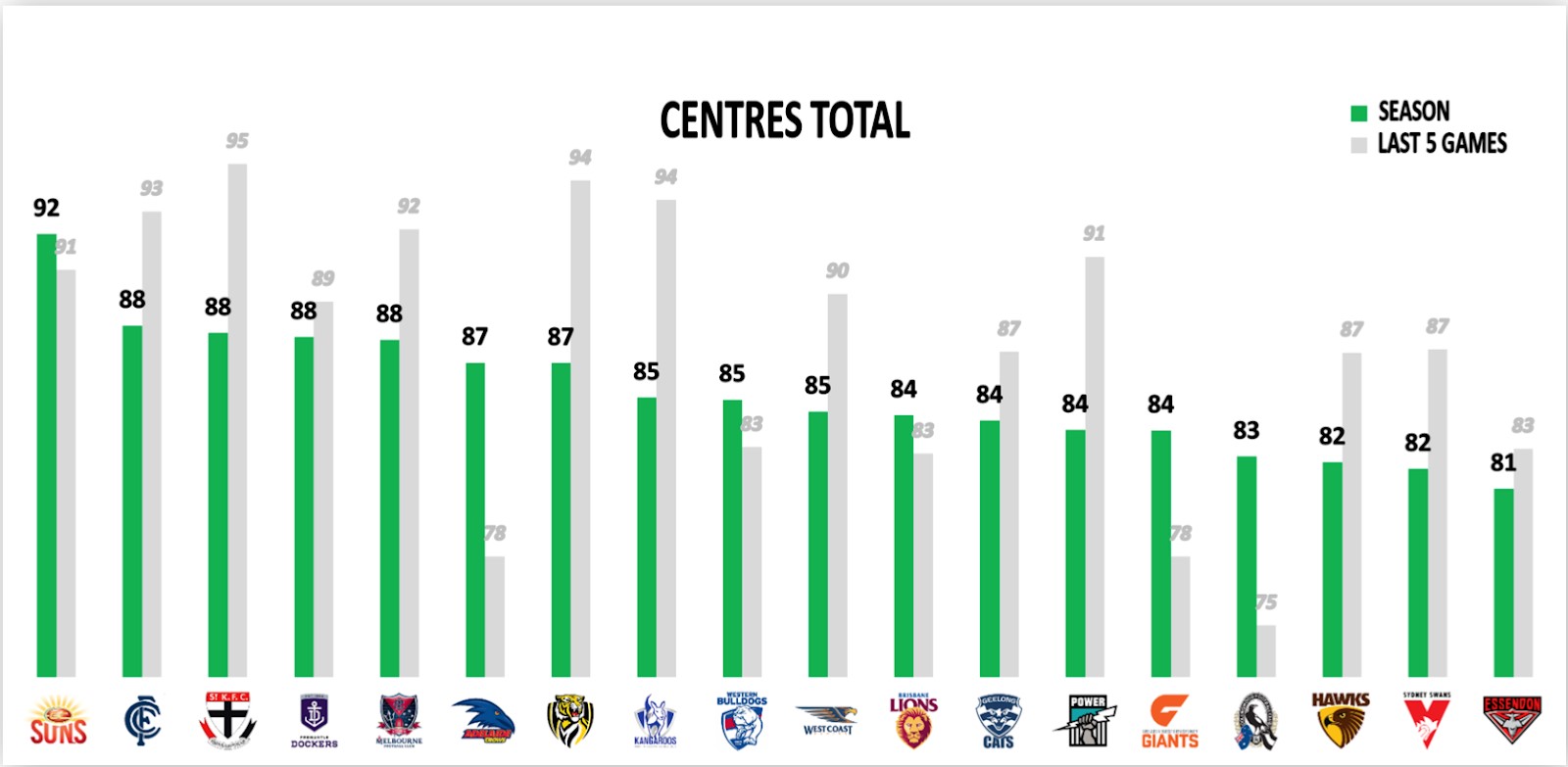 On the flip side while big Sam Jacobs is still patrolling the middle it is wise to avoid playing rucks against the Crows. In 2018 they gave up the fourth lowest mark in the league.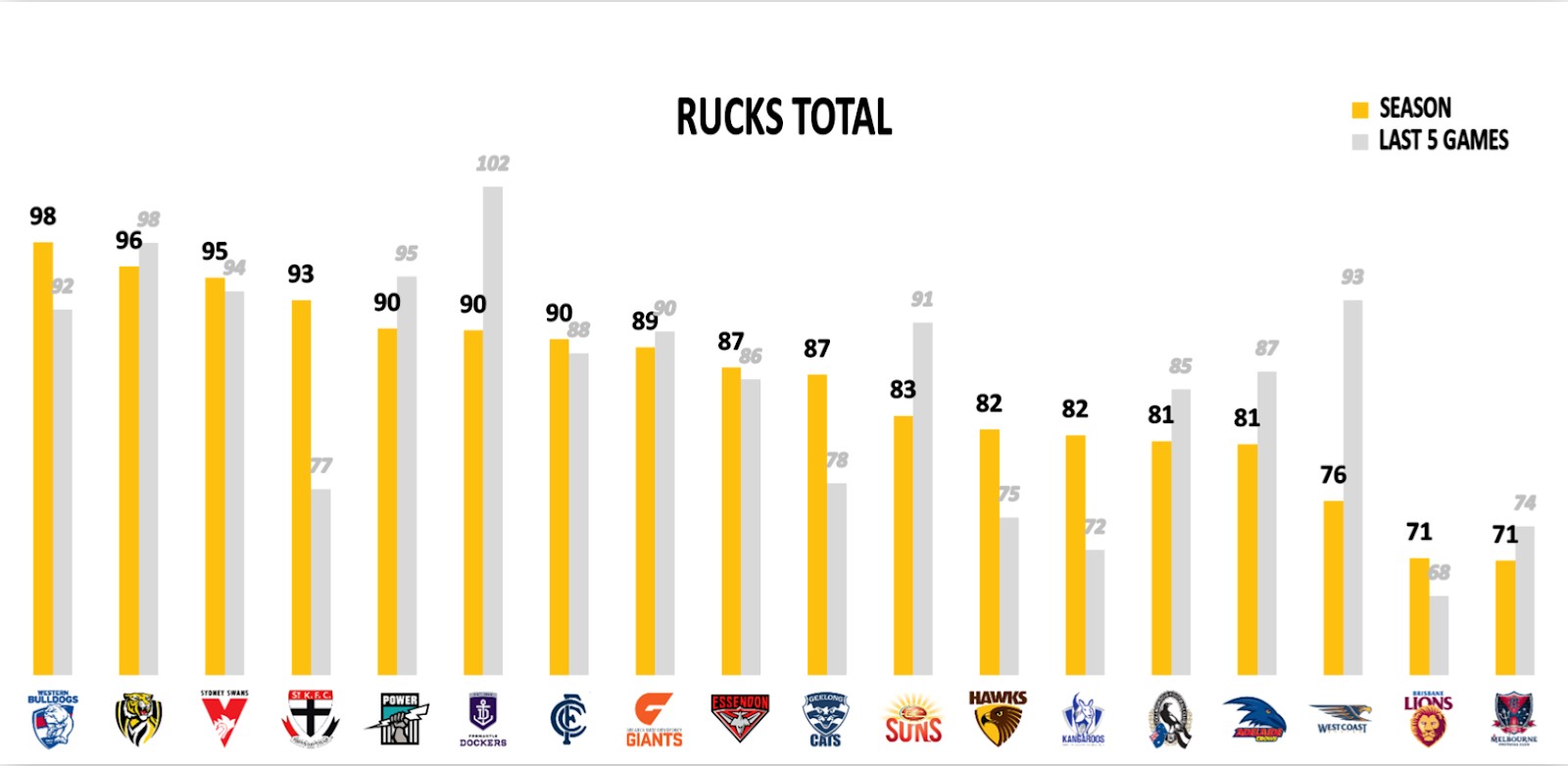 CORRELATIONS
In AFL players scores are highly correlated to each other, which can be crucial to building winning sides in the daily fantasy format. We can look how each player's scores correlate with their teammates to identify which players you should/shouldn't look to play together in the same lineups.
The below table highlights all the player correlations from 2018. A score of 1 means two players have a perfect POSITIVE correlation, meaning players will score HIGH and LOW together. A score of zero suggests no correlation between the two players. A score of -1 suggests a perfect NEGATIVE correlation, meaning when one player scores HIGH, the other scores LOW, and vice versa. Generally a correlation begins to be significant above 0.3 (or inversely below -0.3), at which point they should be considered in lineup building.
We remove injury affected scores to avoid skewing of the data, and a minimum of 6 games played is required for a correlation to be displayed.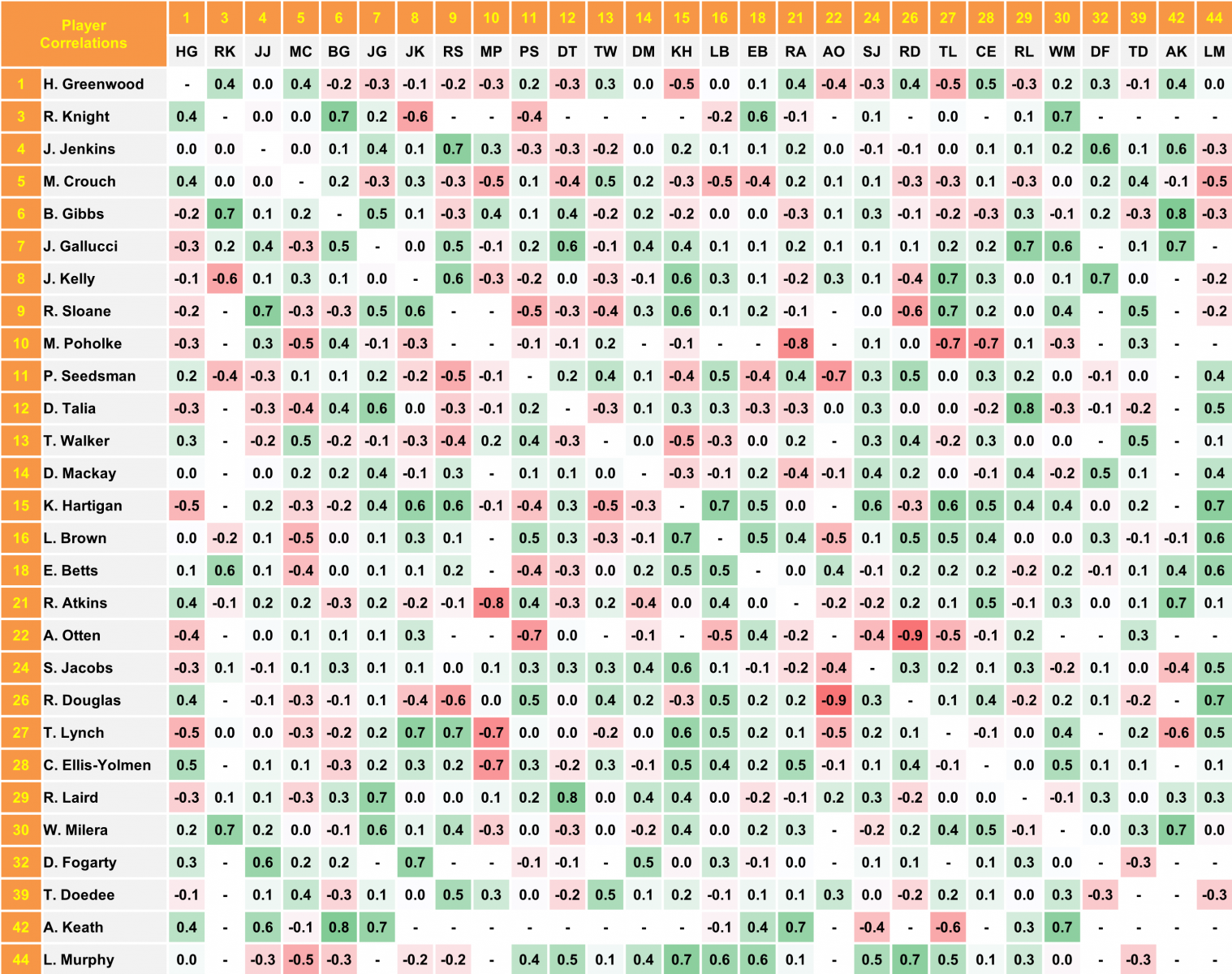 A couple of key correlations to highlight include Rory Laird with Bryce Gibbs and Rory Laird with Paul Seedsman whose fantasy scores correlated well as they shared plenty of outside ball. These players would make for a good game stack opportunity.
Another interesting note is the fact that Matt Crouch, the Crows top fantasy scorer in 2018, had a negative correlation with all team mates except for Hugh Greenwood. This indicates that Crouch's scores are not dependent on his team mates and makes him playable even on occasions when you are stacking the Crows opponents.

The Daily Fantasy Rankings "Dragon" has scoured the Australian sports betting markets and found some great value picks for these games. Check out his picks for the day below and click on the links to follow his betting plays!

Always remember to gamble responsibly. When the fun stops, stop. If gambling is having a negative impact on your life, seek support at Gambling Help Online. 18+ only.