daily fantasy sports articles
AFL 2019 Team Preview: St Kilda Saints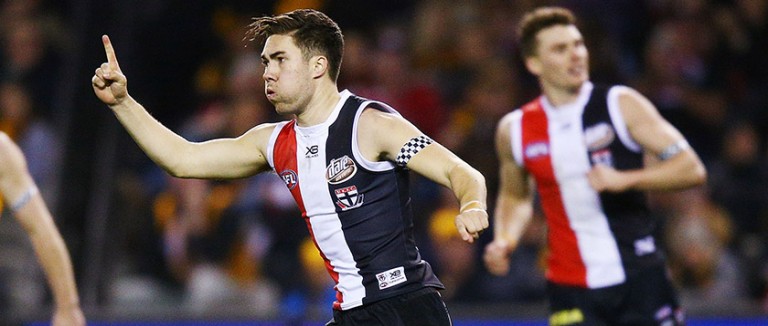 The 2019 AFL season is just around the corner and we will get you prepared for the year ahead in style with DFS previews on all 18 AFL teams!
St Kilda have been threatening to improve up the ladder in the past few seasons given a number of high draft picks and promising younger players but they continue to disappoint. Will season 2019 be the year they turn it around?
ST KILDA SAINTS
LIST CHANGES
The Saints' major coup in the offseason was the acquisition of Sydney midfielder Dan Hannebery. While he was one of the best players in the competition at his peak, Hannebery had an injury affected season last year and only averaged 60 points per game. Heading into this season he projected to be super value if he could return to anywhere near his best with the change of scenery, however he has had more injury issues in the pre-season and won't be seen in the first few weeks. Keep a close eye on him because he represents excellent value if he gets fit, but he was very costly last season for those who continued to play him.
Dean Kent came across to the Saints from Melbourne and by all reports is in the mix to play round 1. He has had a bad run with injuries and doesn't have a fantasy friendly game but did average almost 70 in 2016 across 20 matches. After a 58 average last year, he may have some upside early in the season at a low price.
FINDING VALUE
One name who has tormented fantasy coaches in the past couple of seasons is Jack Billings. He was widely tipped to go to the next level last season but had a rather poor first half of the season and lost many admirers. An impressive back half of the year left him with a season average of 85 but 4 tons in his last 10 games with a low score of 75 showed the upside he possesses. The much overused 'more midfield time' has been bandied around but it is his ability to go big (3 x 120+ scores) which give him the potential to win you a GPP.
Jade Gresham has been anchored in the forward half of the ground since joining the Saints but he is another who finished off the season nicely in 2018. He scored two tons and two 90+ scores in his final 6 games when given more time up the ground. Off his season average of 73, he represents genuine upside if priced accordingly
TAGGING
St Kilda utilised a hard tag on 9 occasions in season 2018, predominantly in the back half of the season when they used Jack Steele exclusively. He was matched up against the best inside player of the opposition and kept the likes of Oliver, Wines, Martin, Ward and Mitchell below their season averages. Interestingly Steele's personal score went through the roof around the same time, averaging a whopping 113 across his last five games.
Jack Steven was clearly the first choice for attention from opposition taggers, copping a running partner in 6 games to be one of the most tagged players in the comp. He has generally struggled with the attention but handled it better last season, averaging 94 in games where he was tagged against a 97 season average. Expect him to be the first target for tags again this season.
POINTS AGAINST
St Kilda were quite consistently one of the easier teams to score fantasy points against last season, generally finishing in the top 5 across all positions for points conceded and ranking 5th in total points.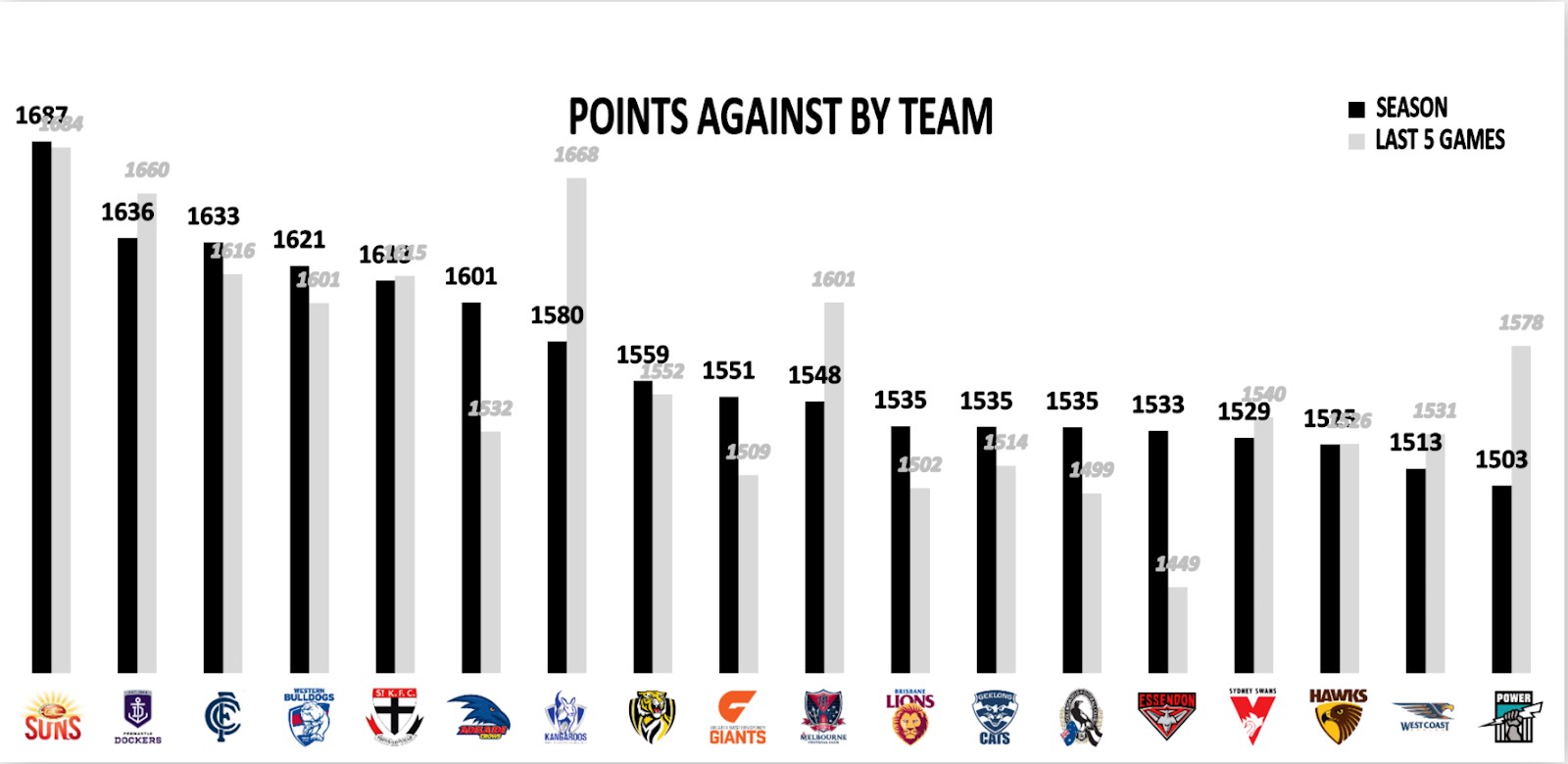 Interestingly they led the competition in points conceded to the bottom 3 midfielders, while featuring 6th against the top 3 midfield scores and 4th against all midfielders. This suggests targeting some of the cheaper midfielders against the Saints can be a valid strategy as a focus on the main midfielders may provide opportunity for the lesser lights to get their hands on the ball.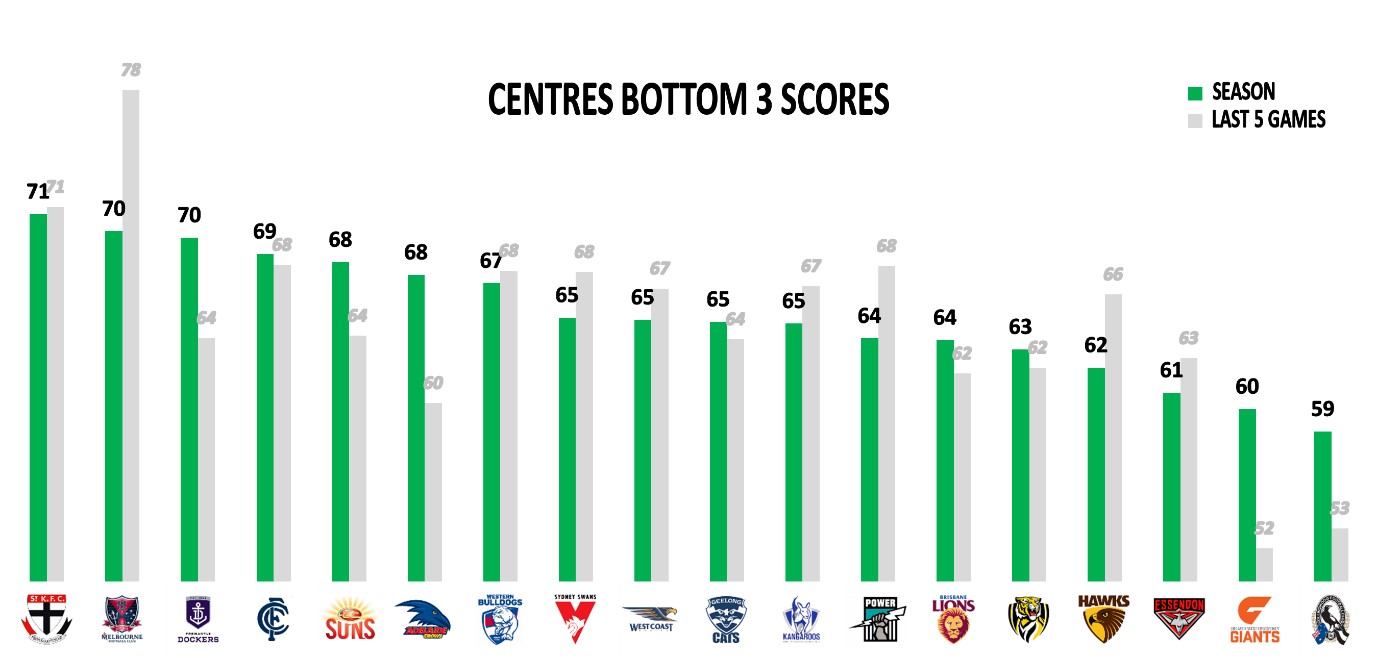 St Kilda were also especially helpless in stopping the opposition's number 1 ruck, with Billy Longer ranking at Toby Nankervis-like levels of leaking points to his opposite number. With Tom Hickey leaving for the Eagles their ruck depth looks susceptible again this season so expect this trend to continue.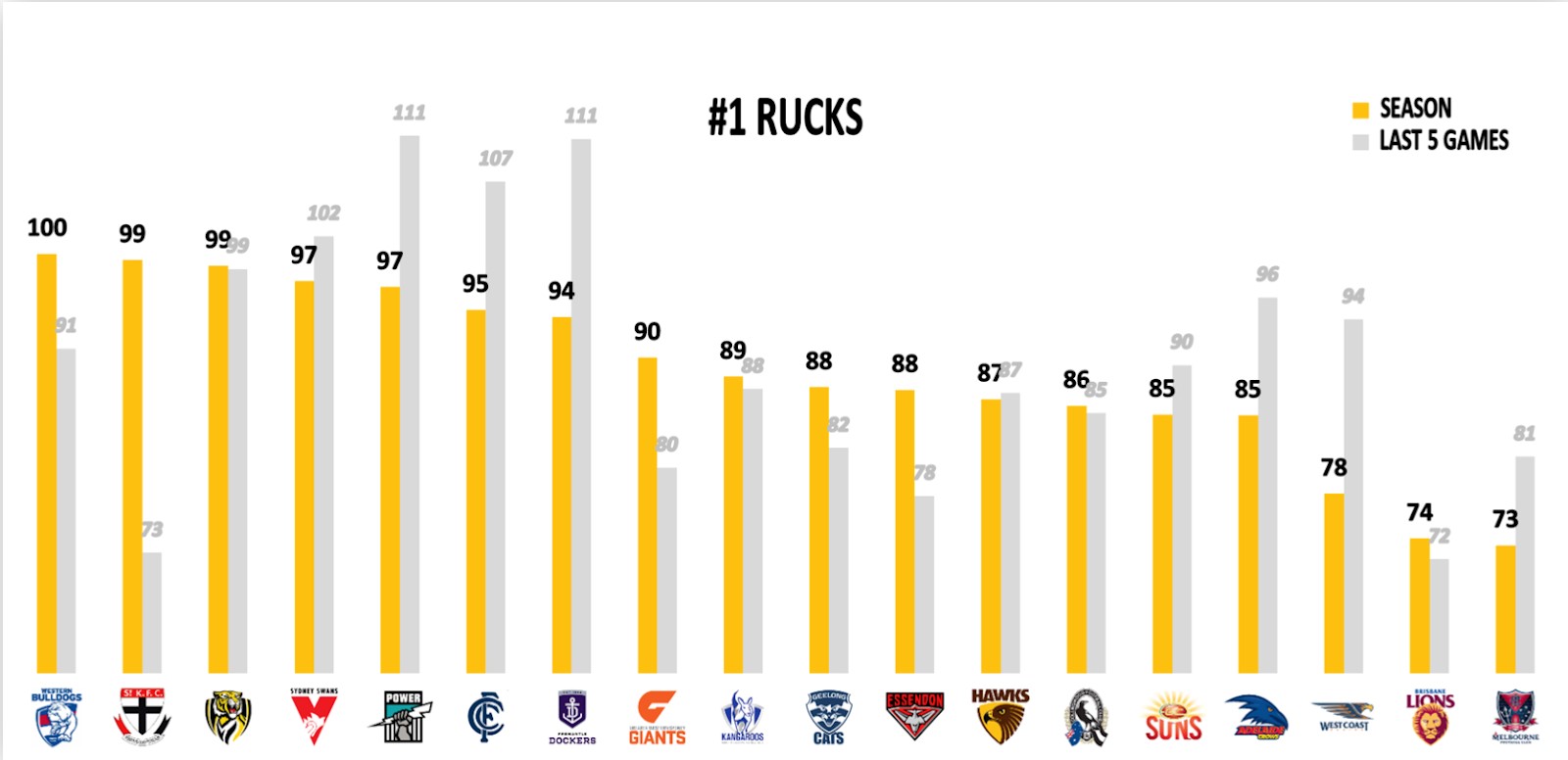 CORRELATIONS
In AFL players scores are highly correlated to each other, which can be crucial to building winning sides in the daily fantasy format. We can look how each player's scores correlate with their teammates to identify which players you should/shouldn't look to play together in the same lineups.
The below table highlights all the player correlations from 2018. A score of 1 means two players have a perfect POSITIVE correlation, meaning players will score HIGH and LOW together. A score of zero suggests no correlation between the two players. A score of -1 suggests a perfect NEGATIVE correlation, meaning when one player scores HIGH, the other scores LOW, and vice versa. Generally a correlation begins to be significant above 0.3 (or inversely below -0.3), at which point they should be considered in lineup building.
We remove injury affected scores to avoid skewing of the data, and a minimum of 6 games played is required for a correlation to be displayed.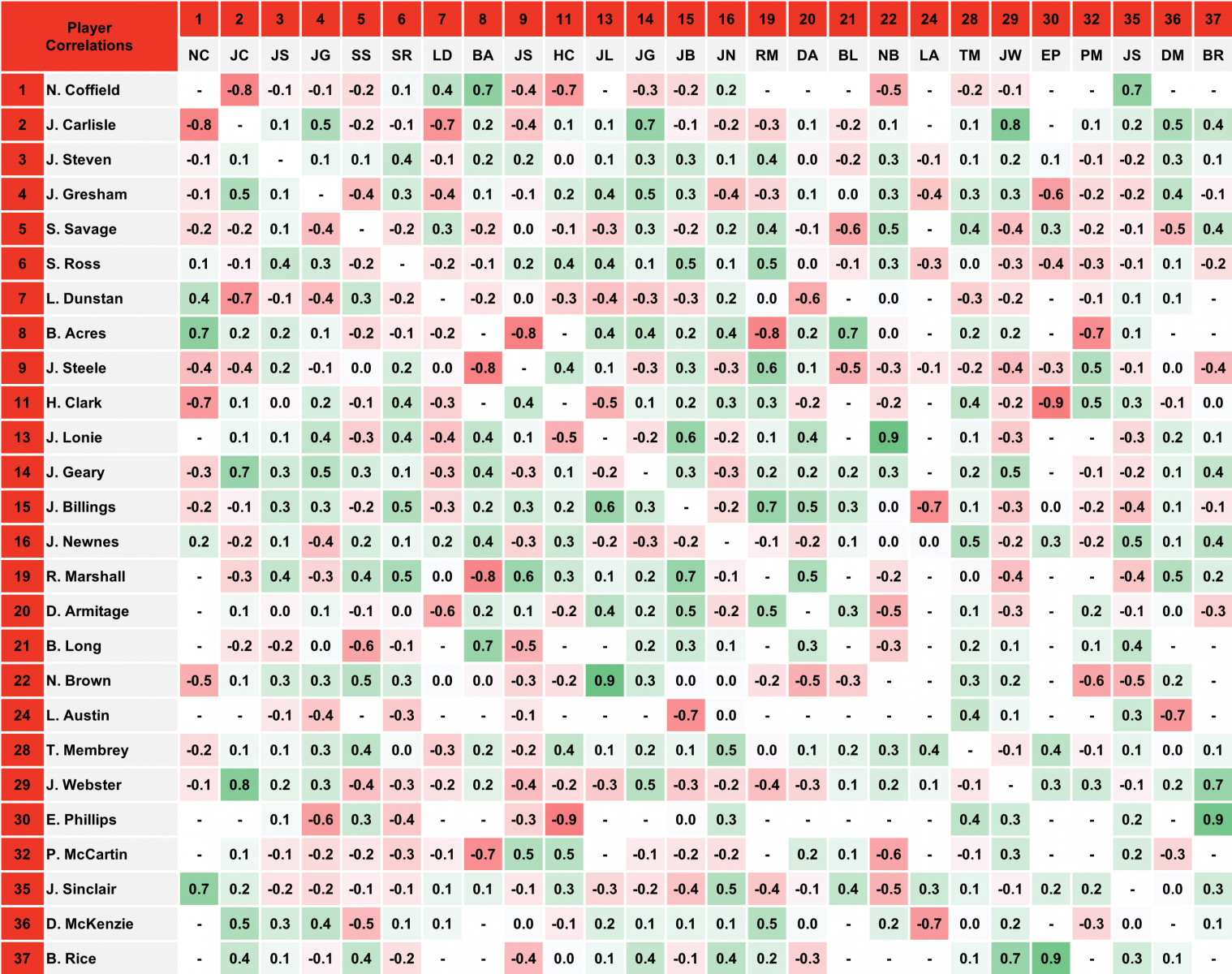 A number of the Saints' midfielders correlate nicely which makes for some nice stacks. One that stands out is the combination of Seb Ross, Jack Steven and Jack Billings, with all three combining with each other for scores between 0.3 and 0.5.
An interesting negative correlation is the -0.4 score between defenders Shane Savage and Jimmy Webster. While defenders often link up well together, it seems these two are an exception and the score is significant enough to consider avoiding playing these two together in your backline.

The Daily Fantasy Rankings "Dragon" has scoured the Australian sports betting markets and found some great value picks for these games. Check out his picks for the day below and click on the links to follow his betting plays!

Always remember to gamble responsibly. When the fun stops, stop. If gambling is having a negative impact on your life, seek support at Gambling Help Online. 18+ only.