daily fantasy sports articles
AFL Daily Fantasy Strategy: Defenders & Forwards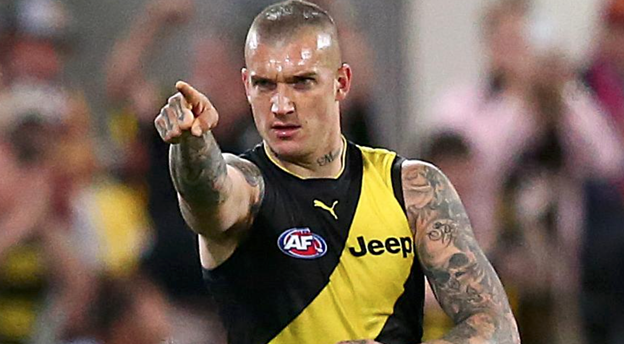 It's a well-known fact that in the world of AFL Daily Fantasy that the top scorers have always been, and will always be midfielders. Spending the majority of your money in the midfield is no new concept, and most players take that approach when selecting their line-up. However, with so many good mids getting around these days, the centre quartet can often just cancel out with everyone else. It's the ability to pick value in the defence/forward lines that separates the veterans from the fish.
Much like in a regular season of AFL Fantasy or Supercoach, the ability to pick the right point of differences, particularly in the back and forward line that will help your team increase in value and ultimately win the league. We have broken down a few ways that can give you a slight advantage when choosing the all-important forwards and defenders.
Picking Mids
Often the best thing to do, if the situation arises, can simply be to just choose a midfielder in the def/fwd position. Some players who play the majority of their time in the midfield are still readily available in forward or defence. Dustin Martin is a prime example of this and picking him in the forward line can allow you to pick more actual midfielders at better prices.
Even choosing a rookie midfielder who might be playing their first or second game and is listed as a forward or defender can sometimes be a better option than the key position players.
Have a look at the Points Against Tables from 2020 comparing the low scoring Backs and Forwards compared to Centres (Midfield)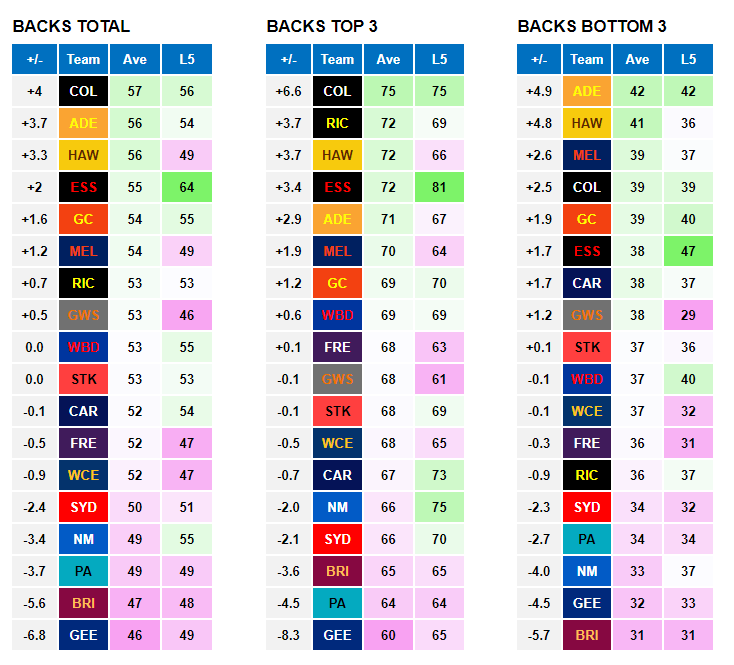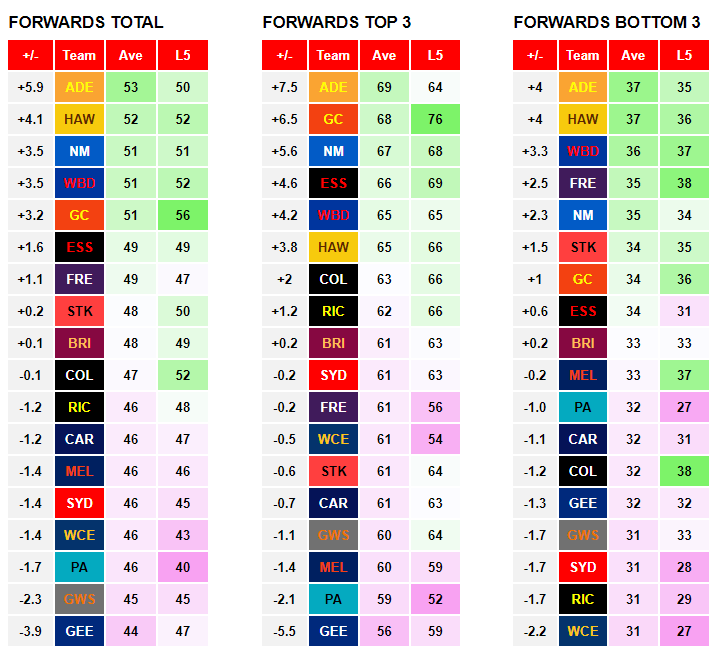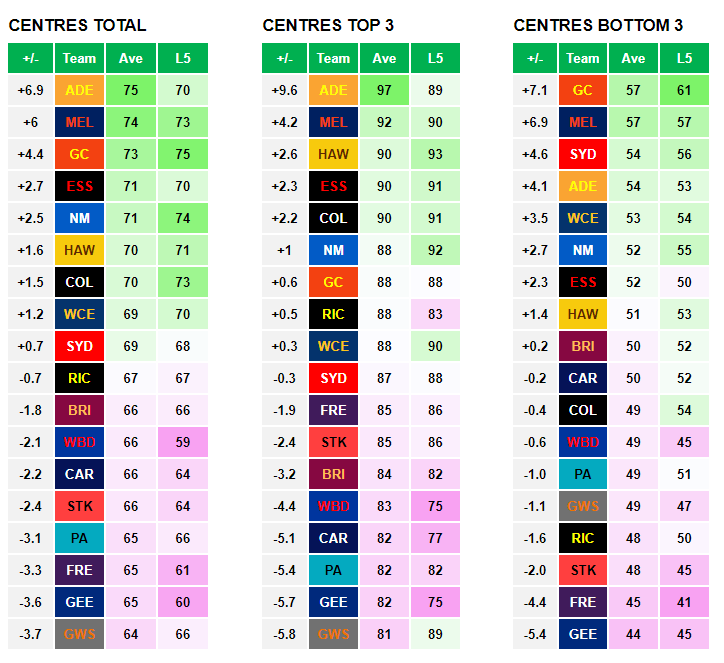 Steering Clear of KPP
All of the Daily Fantasy Sports sites in Australia use the AFL Fantasy scoring system over the Supercoach (Champions Data) system. While this system is much easier to track live and to calculate because there are less factors, it's heavily weighted to midfielders and smaller players in general. The key forwards and defenders, apart from the absolute elite, are never proficient scorers in the system.
There isn't a key position player, back or forward, ranked in the top 50 for average points per game this season. Unless you're picking up someone along the lines of a Tom Hawkins or Matt Taberner, who just barely crack the top 100, it's best to steer clear of others who might be good players, but aren't great scorers like Josh K Kennedy, Jeremy Cameron, Ben Brown etc.
Skimping
Many players choose to all but forgo the defender and forward positions in search of extra money to spend on midfielders and an elite ruck. Sometimes, especially if you're playing a single game tournament, there might not be any viable forward of defender options at the high end of the scale. If that's the case, you might be better off picking up a couple of rookies at the minimum price and hoping they have a good day so you can stack your midfield.