daily fantasy sports articles
AFL Daily Fantasy - Three-Quarter Season Review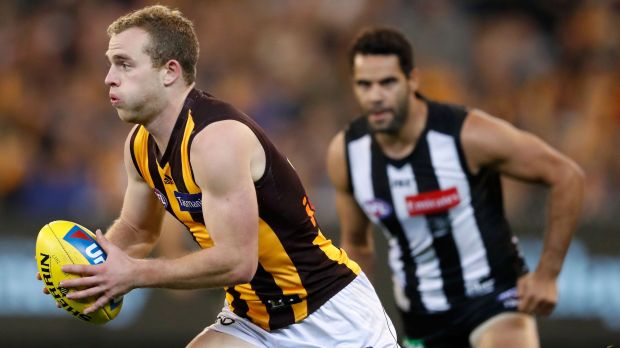 With Round 17 done and dusted over the weekend, the AFL season is moving well and truly into the business end of the year and teams are now starting to fight hard for finals positioning. Rather than waiting till the end of the year to give our fantasy review, we thought we would add one in at the three-quarter mark so that we can put some of this info to the test in the upcoming weeks of Daily Fantasy.
We'll run you through who some of the fantasy studs have been through the first three quarters of the season as well as some of the up and coming stars, players to watch going forward and of course the busts!
Studs
Tom Mitchell
After some strong competition from Tom Rockliff and Zach Merrett at the start of the season, Mitchell has now distances himself from the pack and is hands down the best player in AFL Fantasy. He is on track to break the record for the most possessions in a season and highest possession average for a season. Many think that he is not damaging enough in real life but in fantasy terms, we don't care what he does with it when he gets it, just the amount of times he does!
2017 Average: 130.9 points per game
Sam Docherty
In a year where a consistent scoring defender has been hard to come by, Docherty has been a breath of fresh air for all fantasy lovers. You'd struggle to find a season long fantasy team that doesn't have Docherty as their lynchpin in defence, and rightly so. At 1203.5, the Blue is averaging a whopping 11 points more than the nearest defender Taylor Adams (there's then another 10 point drop to the next defender). Back in the days of Luke Hodge's prime, he would be the first picked in every backline every week because of his ability to rack up numbers in the midfield and as the loose man in defence, Docherty is the new age Hodge.
2017 Average: 123.5 points per game
Elliot Yeo
Although he's not even in the top ten scorers in the league, there's a few reasons why we have loved Elliot Yeo this year. The first of which is that he is a consistent scorer in the forward line, which like the backs, has also been hard to come by. The other reason is that the West Coast Eagles play so many games on a Sunday, and in the Sunday tournaments where there is only 3 games to choose from, having a consistent 100 in the forward line is gold.
2017 Average: 102.2 points per game
Honourable Mentions
Zach Merrett (121.9)
Has been fantastic for most of the year but has had two or three scores of 70 or under that Mitchell just hasn't had.
Patrick Dangerfield (122.6)
Probably a little bit more suited to the Supercoach scoring format considering how damaging he is every time he gets the ball in his hands and how many contested possessions he gets. Still a top tier fantasy scorer though.
Dayne Zorko (116.5)
While he has proven to be a little bit more consistent of late, Zorko gets the honourable mention for being the best wtf game player. On par with Danger in the ability to have 30+ disposals and 3+ goals.
Have Impressed
Clayton Oliver
If you were on the Clayton Oliver bandwagon at the start of the year then credit to you. The Melbourne midfielder took his game to the next level this season ad while he's dropped off a touch post Round 10, he still averages 101 on the season and was at absolute bargain basement prices for the first few rounds.
2017 Average: 101.1 points per game
Seb Ross
Ross has discovered the ability to accumulate possessions this season, and we are all grateful for it. His average has increased in all six seasons in the AFL so far, going from 40 in 2012 to a very impressive 103 this season.
2017 Average: 103.4 points per game
Michael Walters
While he's only averaging 82 points on the season so far, since Round 8 Walters has scored over 100 in 6 games including a monster 145 that included 32 possessions and 6 goals. A few disappointing scores of under 40 in the early rounds has kept his average down, however, post Round 8 he has been one of the best fantasy players in the game.
2017 Average: 82.1 points per game
Up & Comers
Sean Darcy
Might be a touch late to the Sean Darcy party, however, he's still priced lower than most ruckman week in week out and in his four games so far, has not scored under 80 points. It's not often that new ruckman come into the fold in the AFL, this year has really only seen Darcy and Tiger Ivan Soldo play a few games, so Darcy has been a revelation.
2017 Average: 89.2 points per game
Alex Witherden
Make no mistake, if Witherden played in Melbourne, the start to his AFL career would have been one of the most talked about in recent history, not just in fantasy terms. The youngster is averaging 24.5 touches through his first four games and has not dropped under 70 points so far. Is rising in price week by week but there might still be a few chances to get him on the cheap.
2017 Average: 86.5points per game
Sam Kerridge
Before Round 15, Kerridge had suited up for just two matches in 2017. Since Round 15, he has had scores of 107, 111 and 91 and become one of Carlton's best accumulators, that's saying something in a team that possesses Marc Murphy, Bryce Gibbs and Sam Docherty.
2017 Average: 83.2 points per game
Busts
Jason Johannisen
After averaging 93 in 2016 including nine games over 90 points, JJ has fallen off considerably this year most likely due to him getting a lot more attention from tagging forwards. The running defender has had just one game above 100 in 2017, which was all the way back in Round 1 and since the Dogs bye round, hasn't scored over 77 (six games).
2017 Average: 74.8 points per game
Nick Reiwoldt
Was arguably the best forward in the game over the first 5 rounds, with 4 scores off 99 or higher. Since then has been well down on what we expect from him and has missed another few games in a very interrupted season. Can't be blamed for losing some production at his age but people were high on him at the start of the year.
2017 Average: 92.1 points per game
Jobe Watson & Brent Stanton
The former AFL Fantasy studs come as a package deal here in the busts department. The system chewed up and spat out Brent Stanton this year and while Jobe has still averaged a fairly impressive 97 points, we are used to so much more from him. Both players have been in and out of the team and could find themselves in different jerseys, or out of the league in Stanton's case, next year.
_ _ _
Australian Daily Fantasy Sites
Draftstars is the biggest Daily Fantasy site in Australia and offers massive weekly tournaments of up to $30,000 for AFL! Click the link below to find out more info and create an account!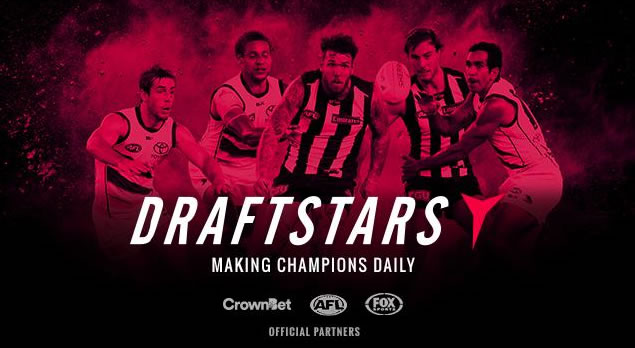 Moneyball are the pioneers of Daily Fantasy Sports in Australia, they offer great weekly AFL contests for thousands of dollars! Click the banner below to create an account and start winning today!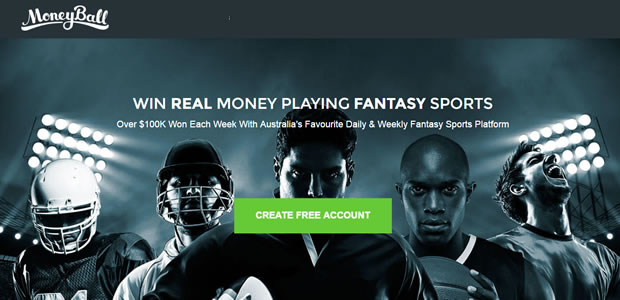 Always Gamble Responsibly.