daily fantasy sports articles
AFL Daily Fantasy: Using AFL Data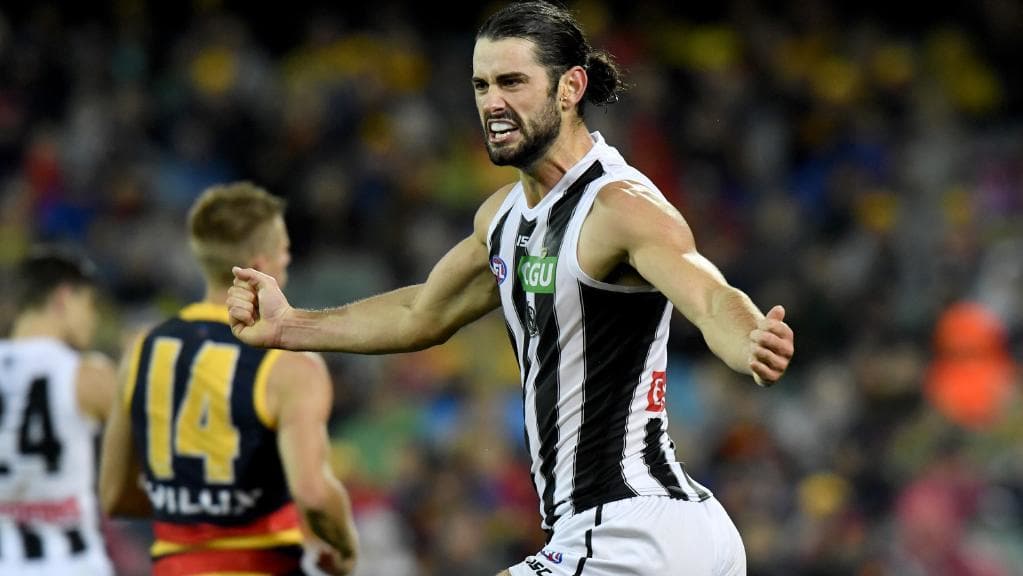 Is this your first time playing AFL Daily Fantasy or have you found our FREE Data Tools for the first time? Then let us break down how DFR's AFL Data Fantasy tools can be used to get the advantage over your opponents in DFS.
Did we mention that these tools are free?
Want a quick and easy to read sheet with the slates players along with projections? Then the Cheat Sheets is the best place for a snapshot for fantasy output. You will be able to see a player's last 5 fantasy scores along a team's +/- on different positions fantasy points against. By default the players are sorted by the projection for each player. You are able to also sort by value against salary for each player as well. If you do not have much time or can't make a decision between certain players, then the cheat sheet is a great place to start.

Breaking down the four fantasy positions, the Points Against tool identifies trends in average scoring for each team. High scoring shows an inability to stop fantasy scoring whilst the opposite if a team has a low points against. The tables show an overall season average and the 5 most recent games played. Trends can change especially if there is a disparity between season average and 5 most recent played matches.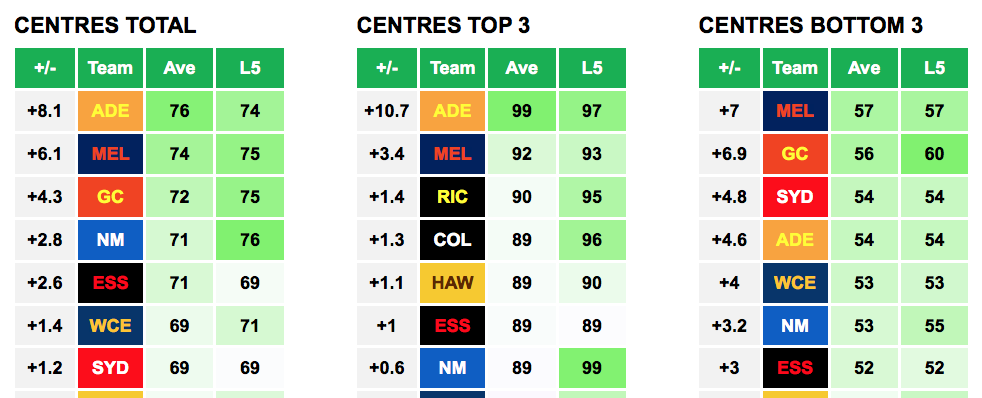 Correlation sees how each player's scores correlate with their teammates to identify which players you should / shouldn't look to play together in the same lineups.
The data set is from the 2019 & 2020 AFL season, but as the 2021 season rolls along we will update with the latest data.
1 = Perfect Positive Correlation (Players score HIGH and LOW together)
0 = No Correlation
-1 = Perfect Negative Correlation (When one player scores HIGH the other scores LOW)
Injury affected scores are removed from each player to avoid skewing the data.
A minimum of 6 games played with a teammate is required for a correlation to appear on the table. An example of poor correlation is Richmond's Jack Riewoldt and Jason Castagna who have a correlation of -0.4. Both players play in the forward line for Richmond and the data suggests only 1 player (not both) scores high and the other scores low. Collingwood's midfielder Scott Pendlebury has a strong correlation on 0.7 with Small Forward Jamie Elliott. This suggests that if Pendlebury or Elliott plays a good/bad fantasy game then his teammate also plays a good/bad game.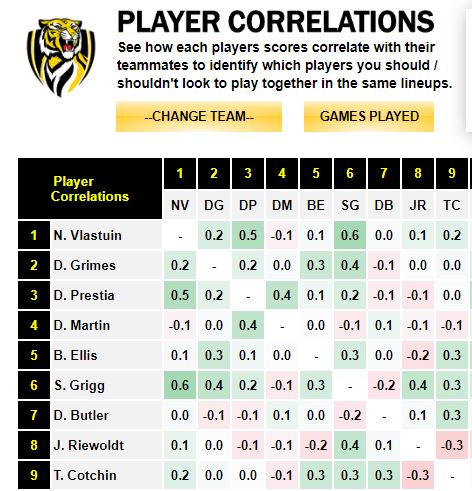 The Player Out tool is useful when an injured player affects the performance of fantasy scoring of teammates within the team. Using the data in a grid can identify trends of negligible scoring to significant. A good example is from Sydney where Lance Franklin spent some time out of the side in 2019. Nick Blakey took his role and contributed a +18 fantasy boost without Franklin compared to the times both Blakey and Franklin played together.
A "Tagger" is referred to a player who is instructed by the coach to play on an opponent with a mindset to limit the opponent's possessions. Taggers usually sacrifice their own attacking game to play very close to their opponent. And when we say close to an opponent, it is very close. Players "copping the tag" either have a hard time gaining possessions and become fantasy irrelevant or fight through the tag by endurance running and being efficient around the ball.
On the Taggers tab in the Data Tools, we have tracked every game where a team either tagged an opponent or did not tag at all. Have a look at what GWS (Greater Western Sydney) did in 2020 and compare that to what Richmond have done. Currently the one of the league's best "tagger" is Matt de Boer from GWS, who is more often than not effective in shutting down the key player. If you read or hear in the media that someone is going to be tagged, please take note!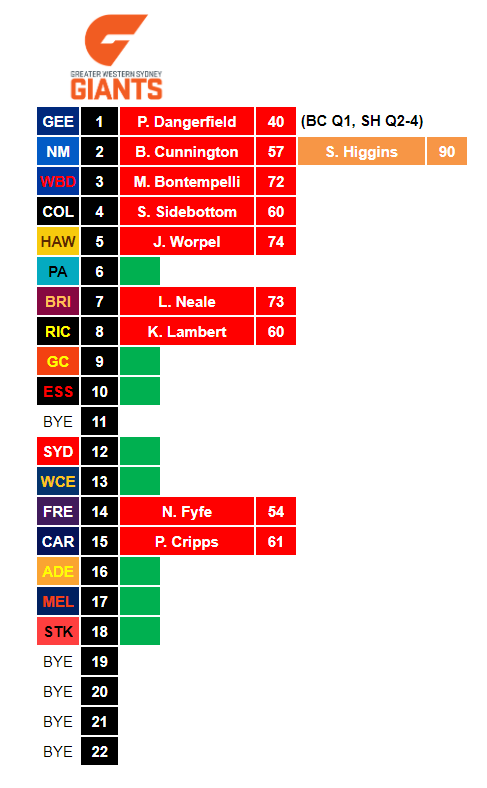 Clicking on a Scores Against tab will give you the option to choose a team's previous fantasy scores scored against that team. For example for the Western Bulldogs in 2020 you can see if a particular side scored heavily in fantasy or the depth of low, medium or high scores against a side. These scores form the bases of a Points Against once positions are taken into account.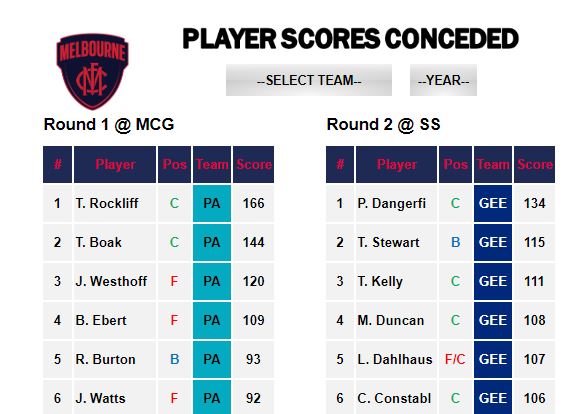 Want to know what Patrick Cripps scored last time he played Essendon? Or how many times Lachie Neale scored over 100 fantasy points in 2020? The Players Scores against lays out each player's fantasy score and you can dig further by clicking on the advanced stats. Advanced states include TOG% (Time on the Ground) and the amount of disposal's (Kicks and Handballs) along with Tackles and Goals scored.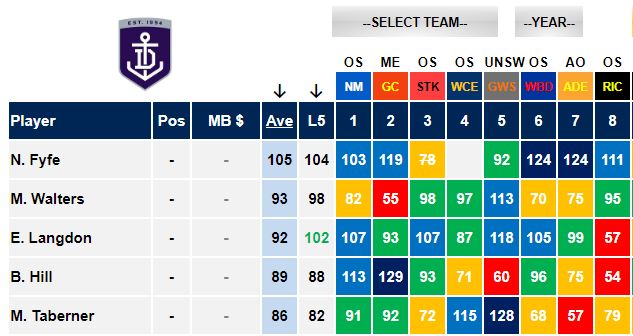 You can find the Data Tools anywhere on the site on the menu bar. We regularly referred to the Data Tools in all of our slate breakdowns for fantasy contests. Don't go in blind with your teams, check our tools now!