daily fantasy sports articles
Australian DFS sites offer huge prizepools for NBA season launch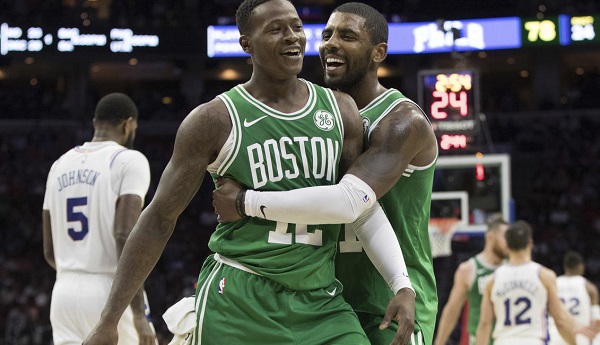 The NBA is back with a massive bang at Draftstars, Moneyball and SportChamps! To celebrate the commencement of the 2017-18 NBA season, the daily fantasy giants in Australia are holding massive tournaments with even bigger prize pools for the opening week.
Wednesday's opening fixture features just two games on the card as the reigning champion Golden State Warriors take on the Houston Rockets and the Cleveland Cavaliers host the Boston Celtics. The lack of action on the opening day hasn't stopped Moneyball and Draftstars from offering some huge tournaments to kick off the season though.
Moneyball are offering a $25,000 guaranteed tournament for the opening day whilst Draftstars is putting up $20,000 for their tournament. Both are huge prize pools considering there is just two games scheduled for the opening day which gives anyone a massive chance at jagging that perfect line-up to win a top prize of over $3,000.
Sounds great right? But that's not all. Thursday's schedule of NBA features 11 games and with the increase in games, both Moneyball and Draftstars will be offering tournaments of $50,000+ in guaranteed prizes, which has been matched at both websites only by AFL tournaments in the past.
Or for the punters out there who might not want to outlay the $15 for the Moneyball and Draftstars tournaments, the folks at SportChamps will be running a $1 entry betting tournament for a massive $2,500 which will run over the course of the opening week of the season!
Moneyball:
$25,000 Wednesday $15 entry
$55,000 Thursday $15 entry
Ongoing daily tournaments
Draftstars:
$20,000 Wednesday $15 entry
$50,000 Thursday $15 entry
Ongoing daily tournaments
SportChamps:
$2,500 betting tournament $1 entry
Ongoing weekly tournaments
NBA Chalk, Chance or Chump
To bring in the new season we thought we'd give a special edition of Chalk, Chance or Chump for Wednesday tournaments at both Draftstars and Moneyball!
Chalk
Kyrie Irving (Boston)
Kyrie enters his first season as a Boston Celtic on the back of one of the more dominant seasons by a PG last year. The former Cavalier proved that he is a force to be reckoned with in Celveland's losing Finals campaign last season, posting 29.4 points per game against Golden State including a massive 40-point performance in the Cavs only win of the series. Should get even more opportunity at the Celtics with no LeBron to ball hog.
Chance
PJ Tucker (Houston)
Don't go sleeping on PJ Tucker. Trevor Ariza holds the spot as the starting Houston small forward at the moment but we think PJ Tuckers strong three and d could see him get plenty of minutes at both the two and the three this season. Didn't have much of an impact at Toronto in the later part of last season but it was due to limited playing time. Is a cheap option at the SF position.
Chump
Iman Shumpert
Might seem like a good cheap option at the two guard because he got a good amount of minutes last year but I'm going no where near Iman this season. Is behind a long list of twos and threes in Dwyane Wade, JR Smith, LeBron James, Kyle Korver and Jae Crowder for playing time and even when he's on he doesn't see much of the ball and is used primarily for defensive purposes.
_ _ _