daily fantasy sports articles
Australian DFS Weekend Results - 10th July 2017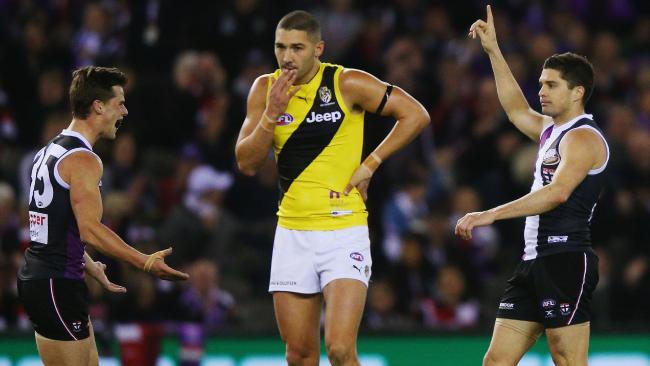 Another weekend of Australian sport down and what a weekend it was with Aussie punters winning stacks of cash throughout Daily Fantasy Sports and tournament betting sites across the country. We take a look at the major results from the weekend and see how it affects the Daily Fantasy Rankings below.
TopBetta
The weekend's major tournament at TopBetta was once again the Saturday Metro Mayhem in which Freelance had an outstanding performance, winning the tournament after placing just three bets for the day. Naturally, he won all three to finish 5k in front of his nearest opponent, TopBetta veteran lewster.
Caggi24, thedoctor and CDW also shared in the $5,200 prize pool, generated by the 31 entrants and 21 extra rebuys. Check out Freelance's day of betting in the image below.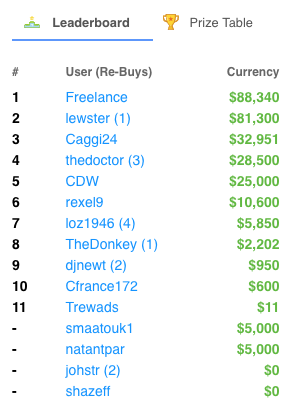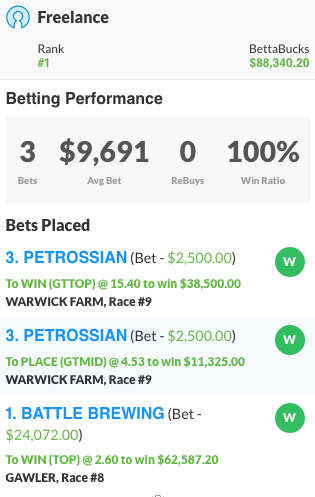 Draftstars
While the Saturday and Sunday $15 entry tournaments provided plenty of exciting action, it was the 990 target tournament on Saturday that was the big story at Draftstars. After not going off for what seemed like an eternity, robmannus and his team scored a whopping 1001 points to scoop all $34,000 in the jackpot tournament.
To make things even better, the same team that robmannus entered to win the jackpot also took out the Saturday $30,000 guaranteed tournament quite comfortably as you'd imagine. With 2178 entrants in the tournament, the win pocketed him another $4,500 to cap off a ridiculous weekend.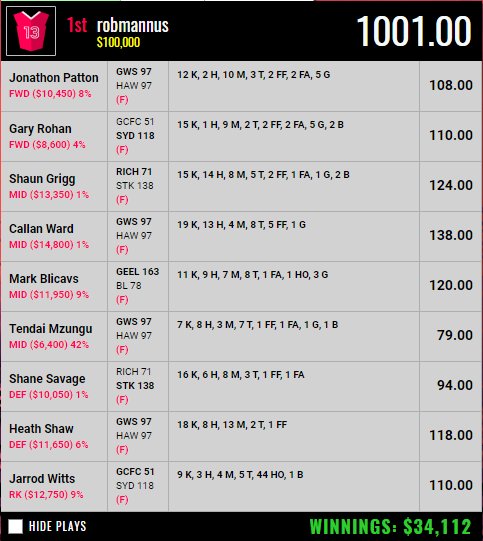 While all the action in the Jackpot 990 Target competition was killed for Sunday, there was still the $15 entry tournament which attracted 1640 entrants and had a big $25,000 guaranteed prize pool.
Amazingly, there was a tie for first place between Digger and Thedred who both finished with 922 points with different teams. Lethal27 was unlucky in 3rd place after finishing just one point behind the leaders but still picked up $2000 while DFR leader jayk123 was once again in some serious money with a 6th place.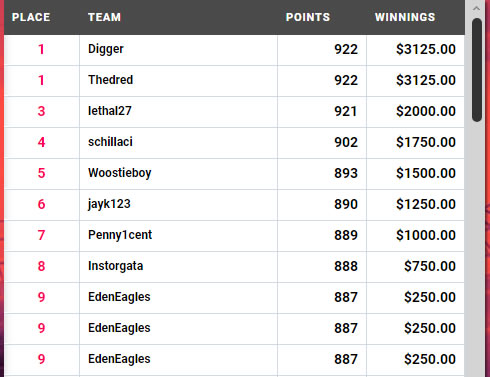 SportChamps
The action at
SportChamps
is heating up with $100 tournaments now offered weekly across racing, AFL and NRL products. The $100 racing tournament on Saturday was the largest of the weekend with a $1,500 prize pool shared among the top four players. In the end it was
BrutalDeluxe
who made a nice run late in the day to amass a stack of 119,425 and take the victory.
It was a good weekend for BrutalDeluxe who also picked up another $472.50 by winning the $100 NRL tournament, while the $100 AFL tournament was won by WillyB.