daily fantasy sports articles
Australian DFS Weekend Results - 17th July 2017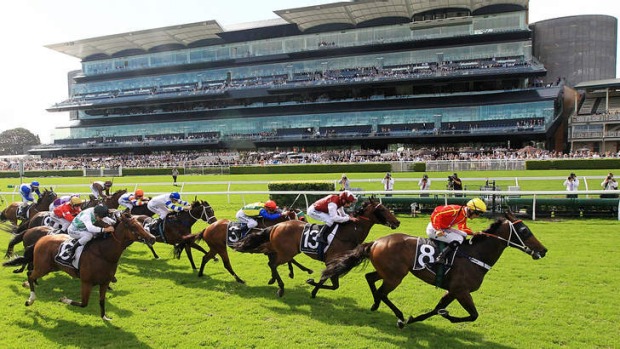 Big weekend in Australian racing and sport as punters around the country participated in Daily Fantasy Sports and Fantasy Betting Tournaments for massive amounts of money. We have a look at some of the major contests over the weekend and see who took home the cash!
TopBetta
The major tournament at TopBetta was once again the Saturday Metro Mayhem which attracted 38 contestants as well as an extra 45 rebuys. The total prize pool was one of the higher ones TopBetta has seen in recent weeks at $8,300 and the top prize was taken out by veteran djnewt.
djnewt collected $3,320 for his win while rexel9 added to his already impressive DFR winnings with a 2nd place finish.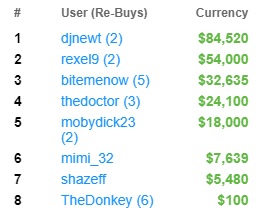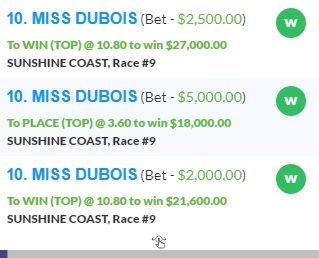 Draftstars
With the 990 target going off last week, it was a relatively quiet weekend at Draftstars for Round 17 of the AFL season. The Saturday $15 tournament attracted 2,578 entrants and surpassed the $30,000 guaranteed mark, rising an extra $3,750.
Killaelite took out the major prize of $6,750 while Rad22 and dlockey collected the minor placings. Draftstars also ran a promo that would see everyone who wasn't in the money but beat Barry Hall's score get their entry fee back. Fortunately Barry struggled and finished in 2,475th place!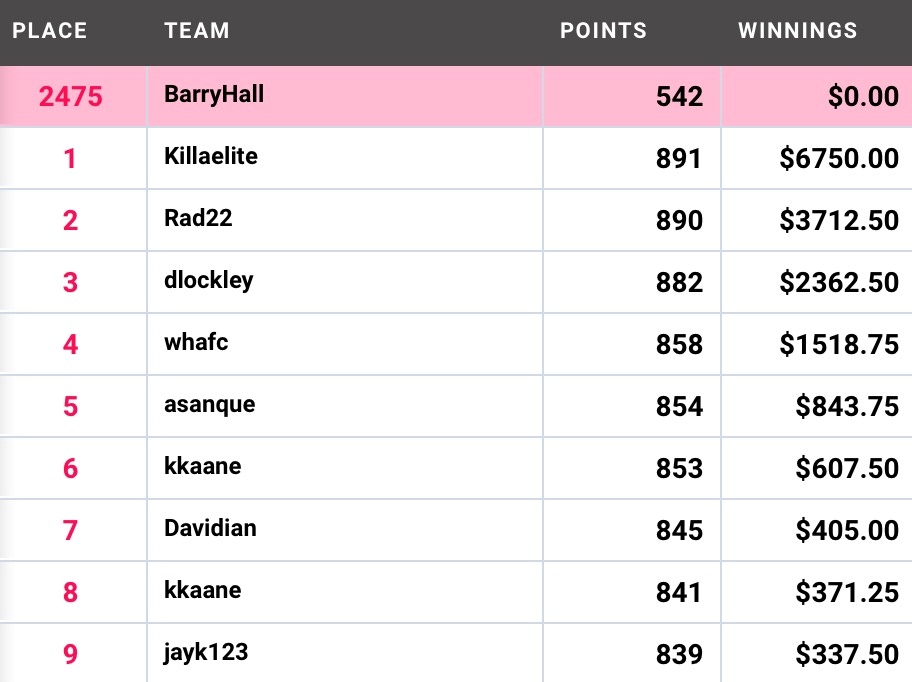 The Sunday tournament attracted 2,545 entrants and also surpassed the $30,000 prize pool mark. The winner, TBR123 collected $6,700 for finishing in 1st place and also picked up 11th place. 'Stingking' made the bold play to enter the exact same team twice. It paid off as he collected 4th and 5th place and over $1800 in cash.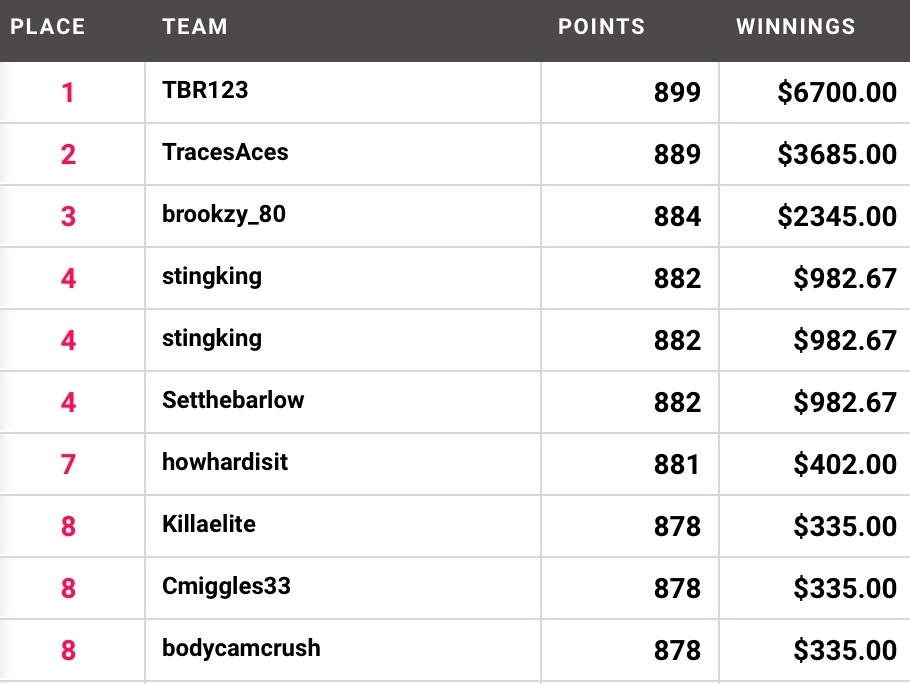 Moneyball
The Friday night tournament at Moneyball was once again the biggest of their tournaments for the weekend and attracted 502 entrants with a $7,000 prize pool. Myfootyboots took out the $925 first prize while a familiar name in laminedor placed in the top ten.

SportChamps
Only one name worth mentioning at SportChamps over the weekend. SportChamps player "Grog" aka DFR member clayekelson had one of the most impressive punting weekends we have seen in a long time, winning a ridiculous seven tournaments at SportChamps over the weekend.
Grog won the $100, $50, $25 and $10 racing tournaments as well as the $100 and $50 NRL tournaments and to top it off he took out the $50 AFL tournament as well for total winnings of almost $2,500! What a weekend.
For those efforts, clayekelson will receive two "Dominator" achievements in his DFR profile for winning three tournaments on the same site, on the same day - a feat he achieved on both Saturday and Sunday! Well done Grog!