daily fantasy sports articles
Australian DFS Weekend Results - 17th June 2019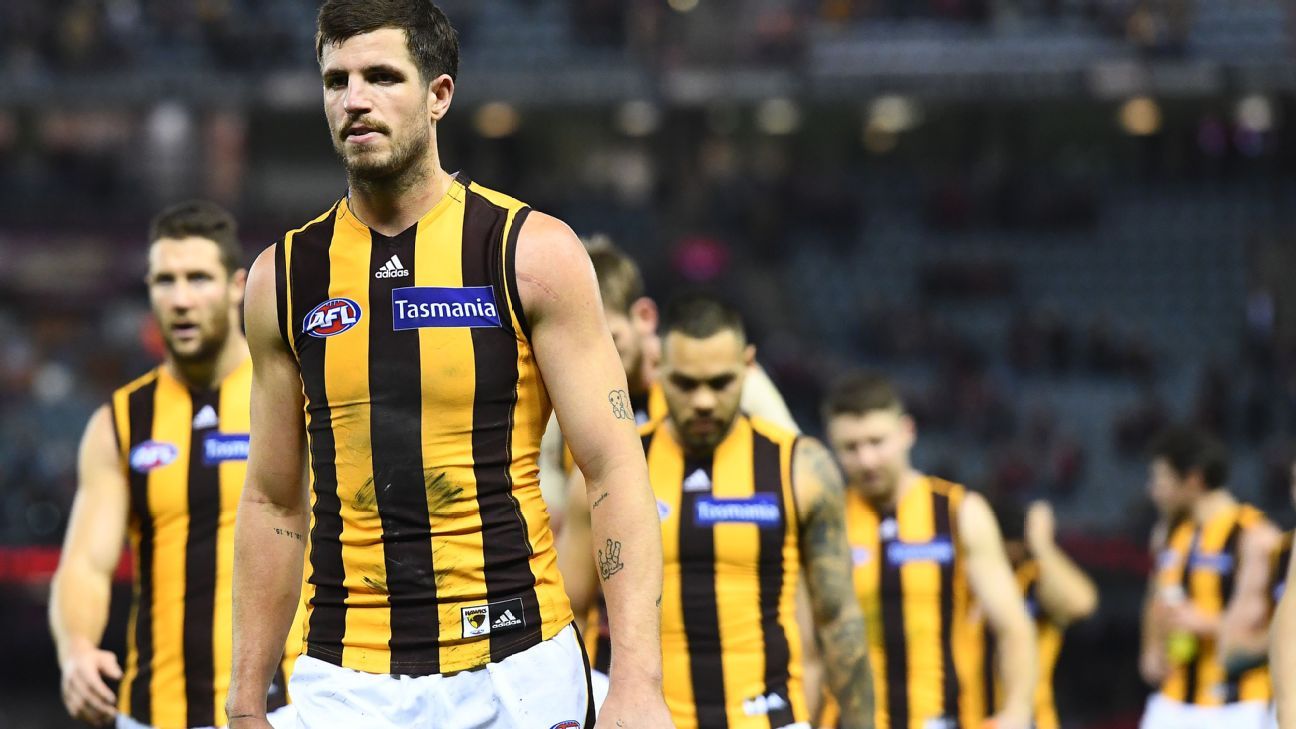 The second week of the bye rounds meant there were just six AFL matches over the weekend, but that didn't stop leading DFS sites from offering massive contests to get involved in. We take a look at all the major winners here!
Moneyball
Moneyball kicked off AFL Round 13 with a big AFL $75,000 Crows vs Tigers Special. The Thursday night time slot didn't shy 4,713 entries away from competing for the juicy $7,500 first place prize. It was number one ranked DFR member chriseddy999 that found the formula once again, landing himself first and sixth position. He had five players post 115+ scores on his way to a monster score of 959. Second place and equal ninth went to second placed DFR member Jayk123 (laminedor), which landed him $4,000, while Tarzan had five top 10 entries for over $4,000 prize money.

The guys at Moneyball came back with another big contest for Friday night's fixture between Essendon and Hawthorn. Their AFL $75,000 Bombers vs Hawks Special had 4,230 entries and ended up being a thrilling contest with the top two entrants finishing in a dead heat. That's right, Dellz90 and Beefy82 couldn't be separated and ended up collecting a cool $5,425 each! Interestingly, they only had four players in common (see graphic below). The other four-figure collectors were Bear14 ($2,100), Athomas ($1,263), and NevilleDartlett ($1,623).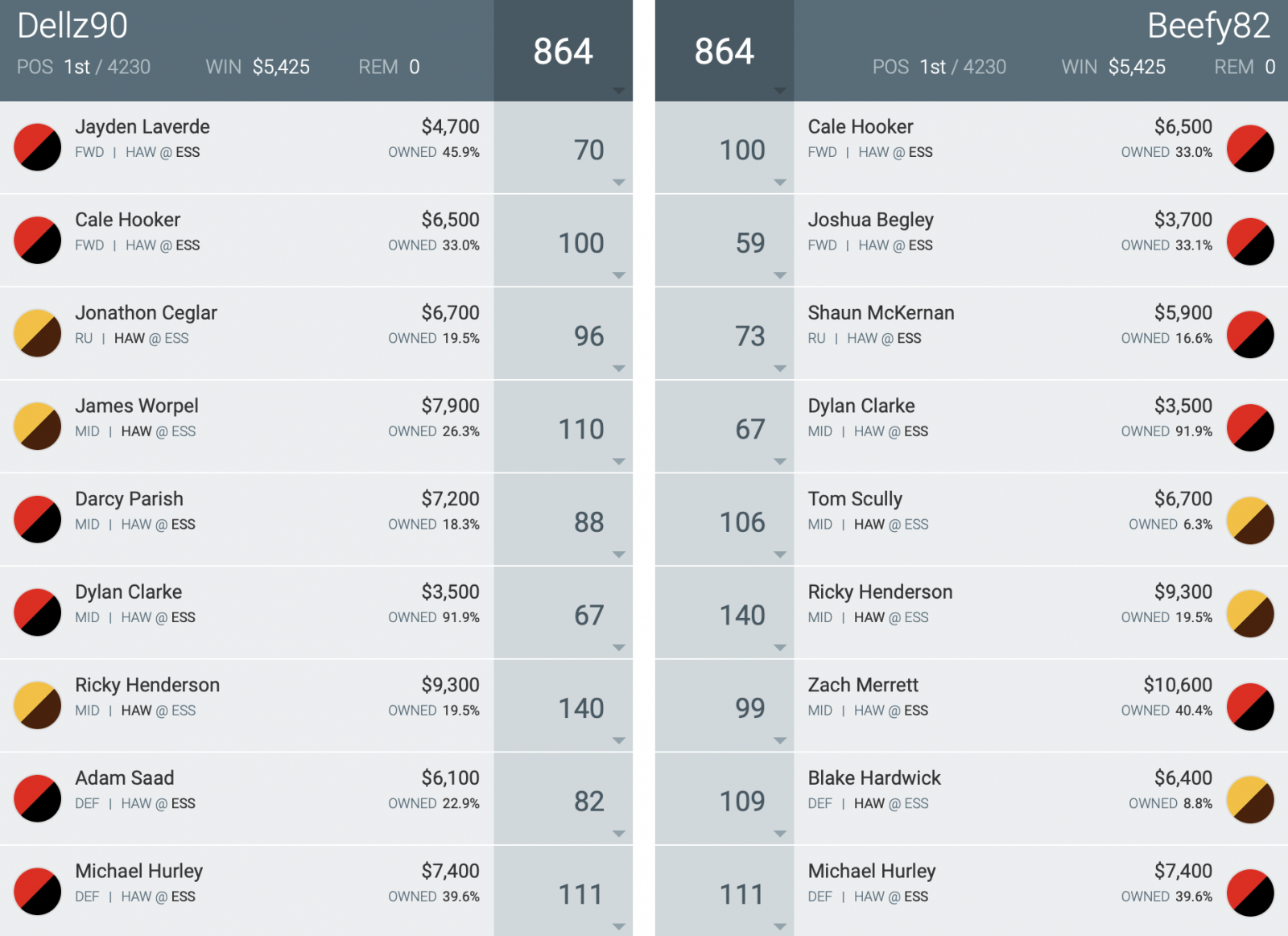 Moneyball ramped it up a gear on Saturday with their monster AFL $100,000 Saturday contest. They had just over 4,800 players pay the $20 entry-fee, which was yet another great turnout. In the end though, there was only one player who had a chance of winning and that was humpty84. He beat the field by a whopping 47 points and eclipsed the elusive 1,000 barrier with his score of 1,024. Monster scores in his side included 170 from Billings, 158 (Dunkley), 140 (Macrae), 129 (Lipinski). It was a fantastic performance that netted him a cool $10,000! Second place in the contest went to alzy92 ($4,500), while third place and just shy of $3,000 went to Ralphy29.

Draftstars
Draftstars also kicked off AFL Round 13 with a huge AFL $75,000+ Crows v Tigerson Thursday night. It was a hugely supported contest with over 5,500 entries vying for the big $7,411 first place prize. It ended up going to a three-entry player in Gooey, who finished with 985 points and a lot of money. Both second and fourth place was won by Elby7777 for a nice $5,200 collect, while third and fifth place went to number one DFR player chriseddy999 ($2,960)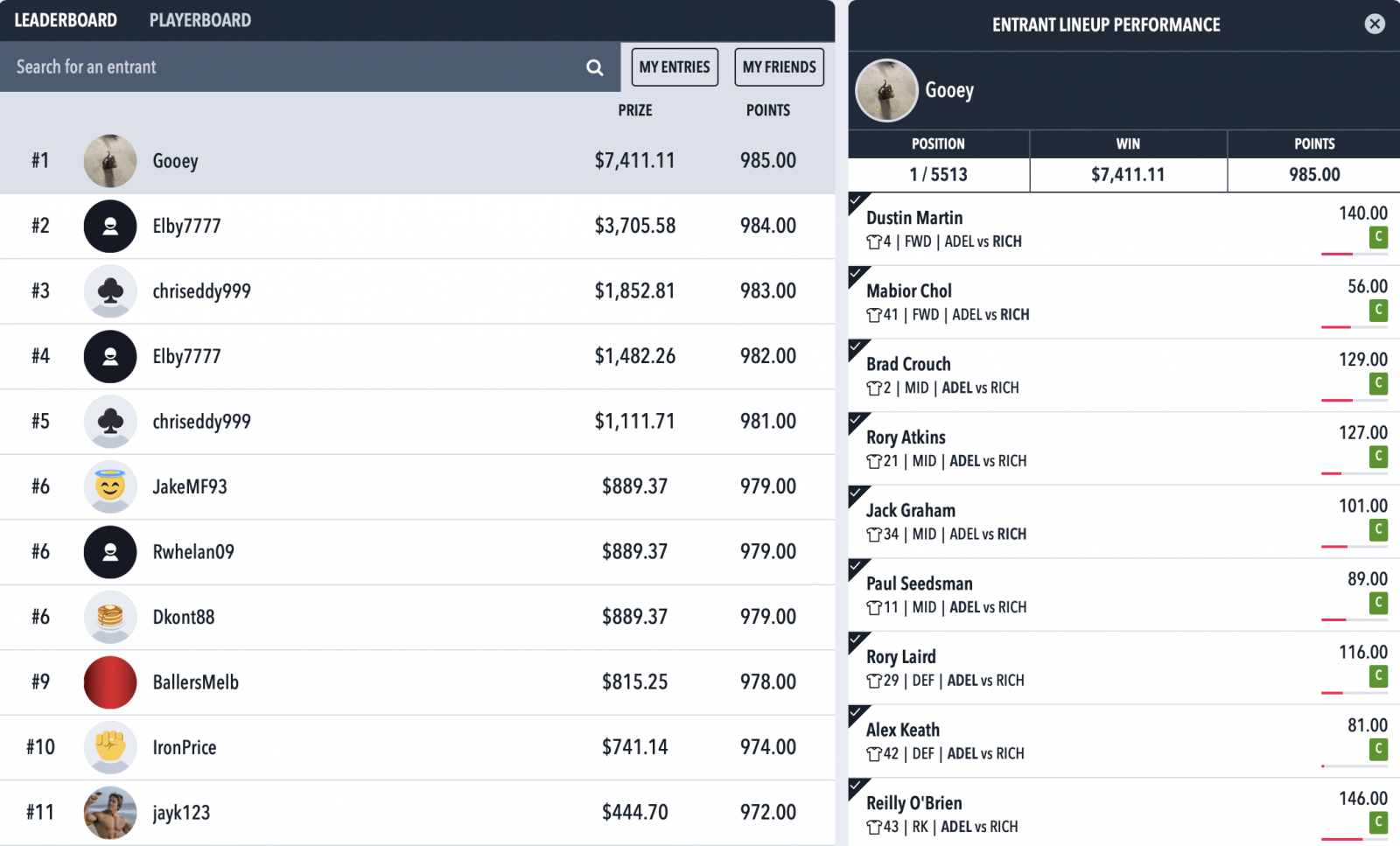 The biggest Draftstars contest on the weekend was their AFL $100,000+ Bombers v Hawks on Friday night. It was a touch more expensive ($20 buy-in) than their usual contests ($15), although there was still great support with over 4,300 entries. The best player on the night was chog7, who collected the first place prize of $9,994 with his single entry! Second place and just shy of $5,000 was another single entry player in Arny95, while third spot and $2,500 went to Charbsd (two entries).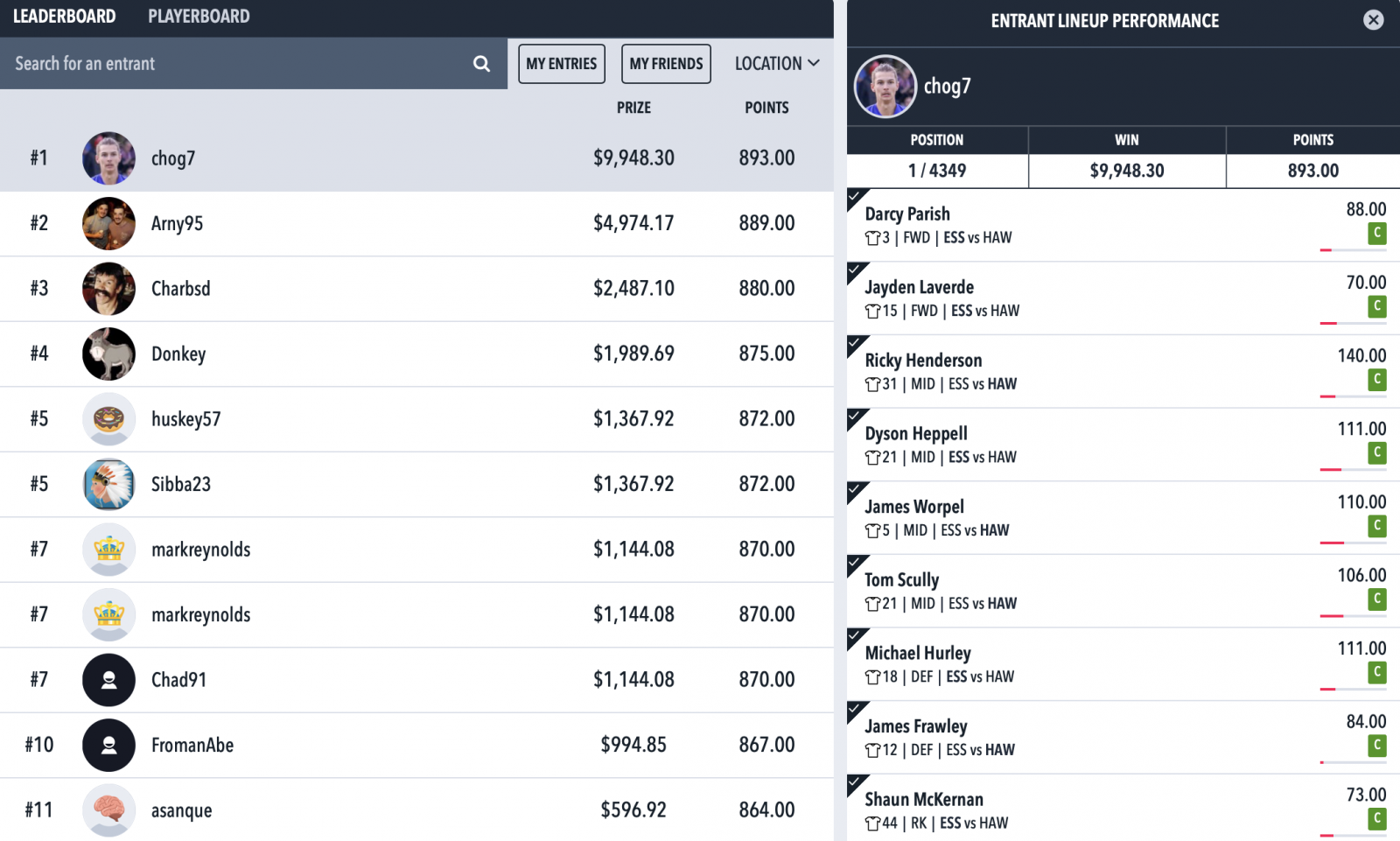 SportChamps
SportChamps biggest contest over the weekend was their Racing $50 Sunday All Codes (1 REBUY), which ended up with a juicy $4,750 prize pool. Plenty of fantastic plays were made over the day, but none as good as the one's played by craig198020, who finished on top of the leaderboard and collected the huge $1,200 first place prize. Second spot and over $750 was awarded to lewster, while third place and $550 went to HennesseyVenom.
TopBetta
TopBetta came to the party on Saturday with a big $2,800 contest for their Saturday Metro Gallops. 15 players paid the $55 initial buy-in fee and fought it out for what turned out to be a huge $1,680 prize to the winner, which ended up being Ivan20 on the back of a couple of huge plays. Second place and $840 went to Horatio1 and third place and $280 went to Deatac.

Congrats to all this weekend's winners and remember DFS doesn't rest on week days with contests running across the platforms every day!

Always remember to gamble responsibly. When the fun stops, stop. If gambling is having a negative impact on your life, seek support at Gambling Help Online. 18+ only.