daily fantasy sports articles
Australian DFS Weekend Results - 19th June 2018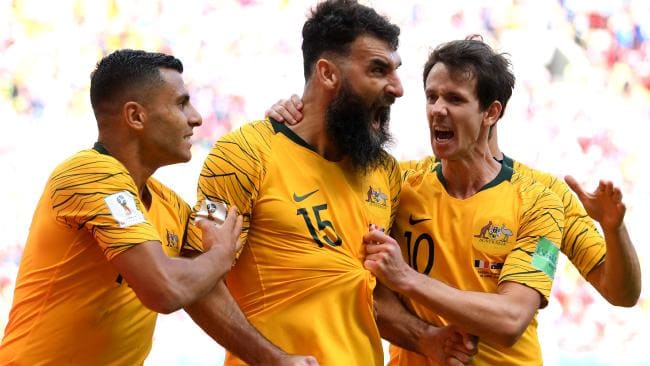 It was a terrific weekend of sport, headlined by Racing, AFL, US Open, and of course the FIFA World Cup! There were plenty of DFS contests on offer with some huge cash prizes won! Check out some of the major wins below.
TopBetta
TopBetta were back with another 'Metro Mayhem' tournament for Saturday's racing at Moonee Valley. There were 15 entrants battling it out for a share in the huge $5,000 prize pool. It was an extremely close contest, but in the end it was Harry007 who came out on top, collecting the $2,000 first place prize, with Deatac finishing in second ($1,350) and nashemmy in third ($750).

PlayON
The AFL Saturday tournament at PlayON featured just 3 games this weekend, due to 6 teams having their bye in Round 13. However, it was still a popular contest, attracting 40 entries in the $1,000 contest. There were some familiar names featuring at the top of the leaderboard at the end of the day, with tlc12sum taking out first ($310) and fourth prize ($107), Tryanhit finishing in second, fifth, sixth and seventh, totalling $417 winnings, while Seeg12 collected $165 for finishing third.
SportChamps
As usual, SportChamps hosted numerous racing tournaments over the weekend that had some exciting finishes. Their major tournament on Saturday was a $10 buy-in that attracted 103 players, with a $1270 prize pool on offer. The top 21 at least got their money back and the top 3 all collected triple figures. First place went to bryanb609 ($250), HUGGY1974 was second ($150) and George112 finished third ($117).
Draftstars
AFL Saturday
Draftstars hosted a massive $40,000 tournament for Saturday's 3-game AFL slate. The smaller than usual slate of games meant that there were a lot of similar teams, which made for an extremely tight and exciting finish to the contest. In the end it was mack_1000000 who collected the huge $5,200 first place prize, finishing with 902 points. Second place was shared between Jaykemawson and Delmi31, who won $2,400 each, while Kingsley ($1,320) and theduck47 ($1,200) rounded out the top 5.

FIFA World Cup
The 2018 FIFA World Cup action got underway over the weekend, with Draftstars hosting a big $20,000 tournament for the Socceroos vs France clash. Anfield269 had a day out, finishing in first and fourth place to collect a huge $2,900! Clarkie92 and wildchild also had four-figure collects, taking home $1,500 and $1,000 for finishing in second and third place, respectively.