daily fantasy sports articles
Australian DFS Weekend Results - 22nd January 2018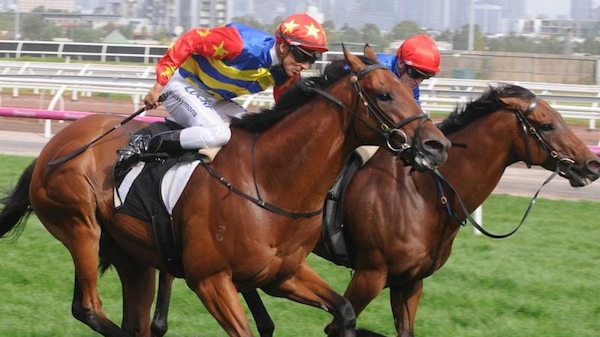 Another great week in Australian daily fantasy and tournament betting was highlighted by the continuation of a thrilling BBL season and some great racing tournaments over the packed Saturday of racing. We recap all of the action from the major tournaments of the week below.
SportChamps
A couple of massive racing tournaments headlined the weekend at SportChamps, as the $50 and $100 marquee entry competitions both cleared $2,750 in prize pools. The $50 yourney was a hotly contested one all day, and while DFR stalwart 'rexel9' finished in thirs place, it was 'ando32' who claimed the top prize of just over $790.
It was a good day for DFR members in the $100 tournament, as three of our top ranking members finished in the top 10. 'Donkey' rounded out the top 10, picking up $157 in prizes while it was 'djnewt' and 'Grog' who took out the top two spots. With the win, djnewt moved past $84,000 in total winnings and climbed to 21st on the DFR leaderboard!
Moneyball
NBA Thursday was once again the highest paying tournament of the week at Moneyball, as 1043 contestants threw their hat in the ring for a share in a whopping $17,000 prize pool. Patty Mills, Tyreke Evans and Klay Thompson were some unique but fantastic performers on the day, all of whom helped 'Cmrko' take out the top prize of $2,550 with a score of 349.2.
Will Benjamin, chippa and Harry007 were also at the top of the leaderboard, while DFR member Leather Poisoning added to his impressive DFS resume with a 5th place finish.
The Saturday night BBL tournament that featured the Stars and Thunder racked up 280 contestants and had a great $5,000 prize pool. DFR member rexel9 was up and about with two finishes inside the top 10 but ultimately missed out on the top prize by just six points to eventual winner 'Zeegle'.
Peter Handscomb, Shane Watson and Chris Green were all solid performers for Zeegle on the night, who picked up $650 for the win.

TopBetta
TopBetta resumed its normal scheduling this weekend after a massive Magic Millions Saturday last weekend. The Saturday Metro Mayhem was once again the biggest earner, raking in 34 players and a further 37 rebuys for a total prize pool of $7,100.
After firing a whopping eight bullets, 10th ranked DFR member Deatac finally hit on the last race of the day to scoop the top prize of $2,840 and improve his DFR standings.

_ _ _
If you were every thinking of getting into tournament style betting, now is the perfect time! Over the next few months there will be massive prize pools on offer every weekend so make sure you sign up with TopBetta and SportChamps to give yourself a chance to win big.