daily fantasy sports articles
Australian DFS Weekend Results - 25th July 2020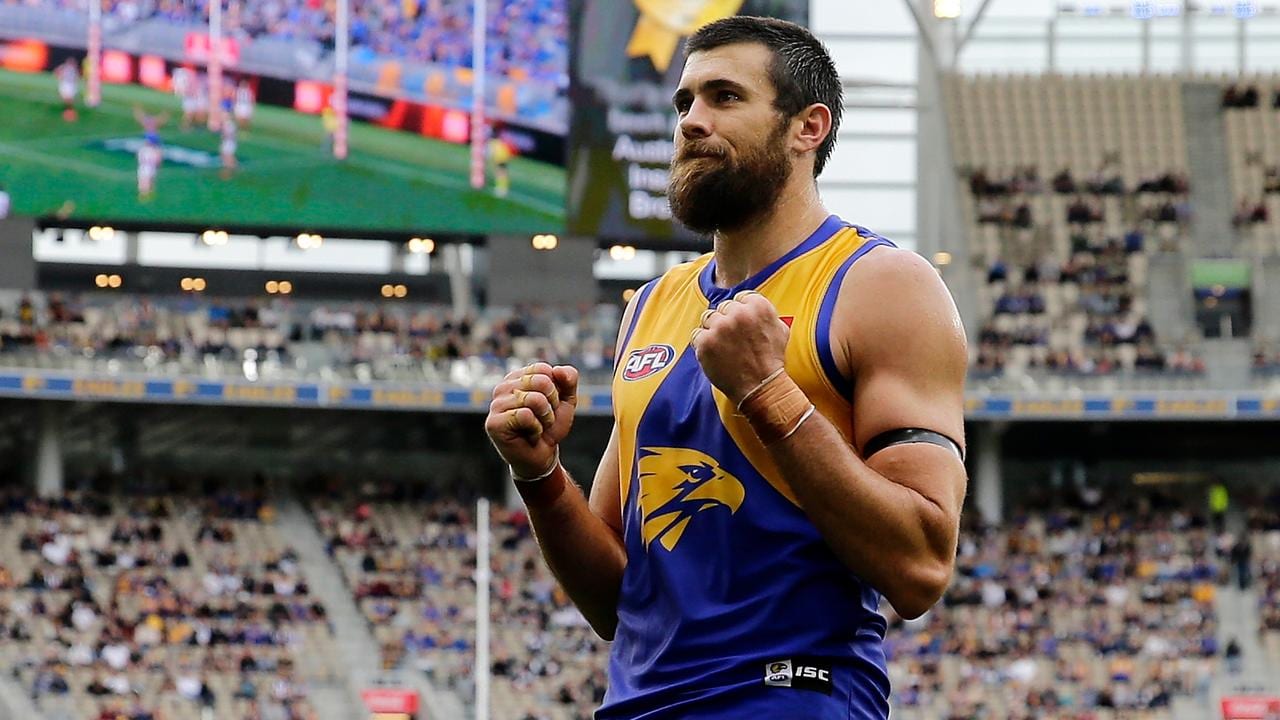 It felt like it went for ages but believe me we ain't seen nothing yet! Round 8 of the AFL is in the books and we get to breathe for that one day before the 'festival of footy' starts! It was a massive weekend for both sites on Draftstars & DraftKings which awarded many winners on the weekend.
Let's have a look at the key players from Round 8.
Stud Watch
Zach Merrett (138): On reflection it just made sense. But at the time you thought that Ben Keays would do a better lock down job! Merrett was 8% on Draftstars and 3.9% ownership on DraftKings. Funny enough Merrett was not in the winning line up on DK! 33 disposals from Merrett including 20 Kicks and 9 tackles in his 138 and shows that the Crows are the one to target!
Damn it! Missed him
Caleb Serong (96): 17% on Draftstars and 29% on DraftKings the Dockers young mid was cheap enough to be owned at higher ownership on a single slate but it seemed on Monday night that we missed him (somewhat). In a high scoring slate on Monday, Serong was the key piece you needed to make a high cash on Monday. 22 Disposals, 7 Tackles and a goal from the young Serong.
GPP Winning play
Brent Daniels (73): Going back to the Friday Single slate between the Giants and the Tigers and at only 4% on Draftstars and 6% on DraftKings Daniels was in the winning lineups on Friday. You just knew that Daniels had a new role for the Giants when he was in the midfield contests and stoppages. Not for his high possession rate but more for his pressure around the ball which showed with his 7 tackles. At $7,610 on Draftstars and $3,500 on DraftKings Daniels made the winning teams on Friday.
How good is chalk!
Luke Parker (99): With a depleted Swans midfield, owners piled into Luke Parker on Saturday with 43% ownership on Draftstars and 37% DraftKings. Parker was his usual grinding self by collecting 22 disposals, 5 Tackles and a goal. Parker also made the winning lineups on Saturday on both sites.
Oh deary me…
Matt Suckling (15) lived up to his surname up on the Gold Coast on Thursday. Angus Brayshaw (33) couldn't get going against the Lions with a sub par score. Thomas Berry (5) was in the negative at half time. Tim English (41) struggles in the wet. Injury affected scores included Darcy Tucker (0), Brad Crouch (21), Daniel Rich (19).
Let's get through 5 days of action by highlighting the big winners from both sites. But we also want to mention that there were many, many winners from all slates (whether it was big or small) especially on Draftstars! Keep up the great work!
On Thursday Draftstars went huge with a $75,000 contest for only a $15 entry with 5459 entries battling it out for the $8,814 prize. 'Kuumonics' took out the contest even though Cory Weightman was in the lineup!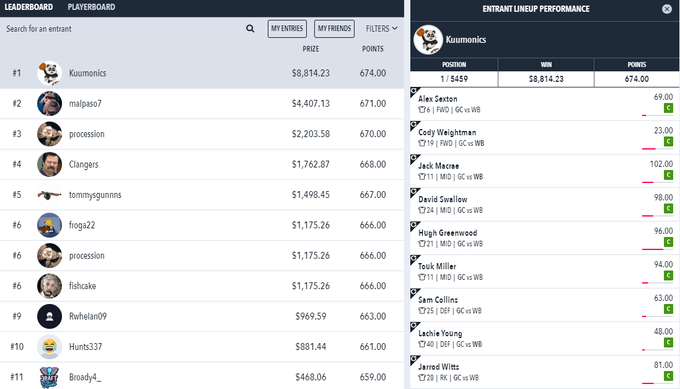 DraftKings posted a $20,000 USD contest with $5,000 USD 1st prize! Over 1,750+ entries were entered (for more overlay) and in a refreshing change on the site, a single bullet won the 1st Prize. 'DRKRON420' had an impressive ROI from his/her 1 entry.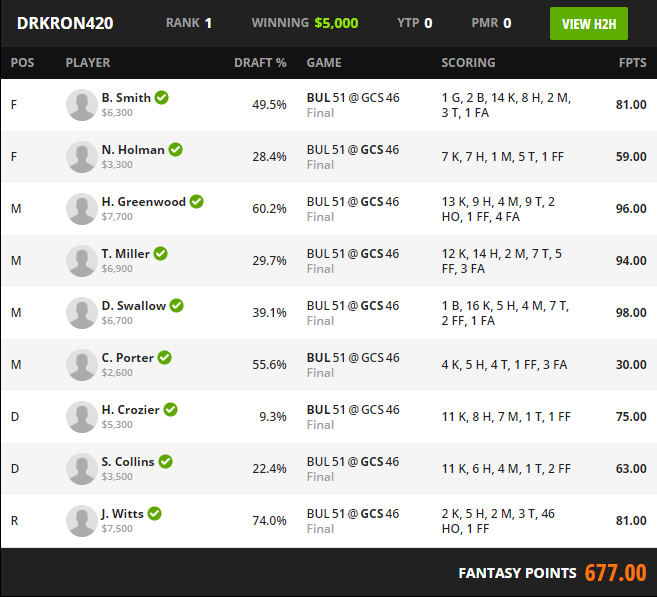 On Friday the Giants avenged their Grand Final loss to the Tigers and Draftstars went massive with a $100,000 contest! It was a tough slate to break down and build for but coming out on top was DFR member 'King82' who was the only player that defeated 'Fatebender' who cleaned up in other contests.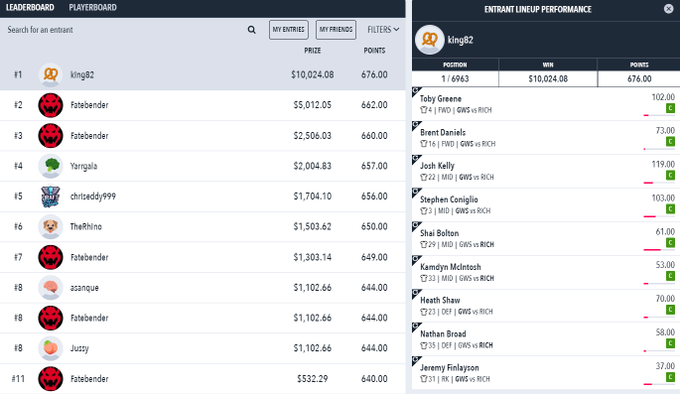 Over at DraftKings it was 'Fatebender' who walked away with $7,000 USD from the $20,000 USD Saw Tooth ($5,000 to 1st) contest. Fatebender had two lineups that ended up chopping 1st place in an absolute smash and grab.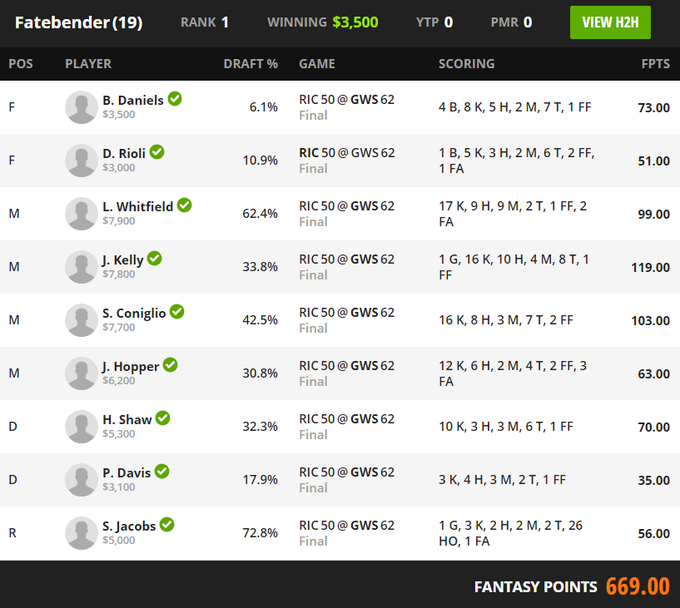 The 3 game slate on Saturday for the AFL was a huge day as the entries piled into DraftKings and Draftstars. On Draftstars taking out the Saturday slate was DFR member '2514TEN' who took home over $8,800+ winnings. Special mention to DFR member 'dcrutch' who took out the Micro and Mini & was very close in the main!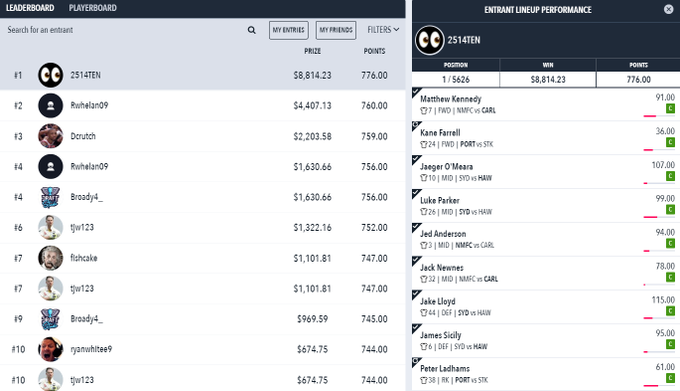 Over at DraftKings there was a $30,000 prize pool up for grabs and for 'briz17' it was his first huge win on DK, taking out the $10,000 USD prize. It was a long wait from Briz as he did not have any players from the last game on the slate!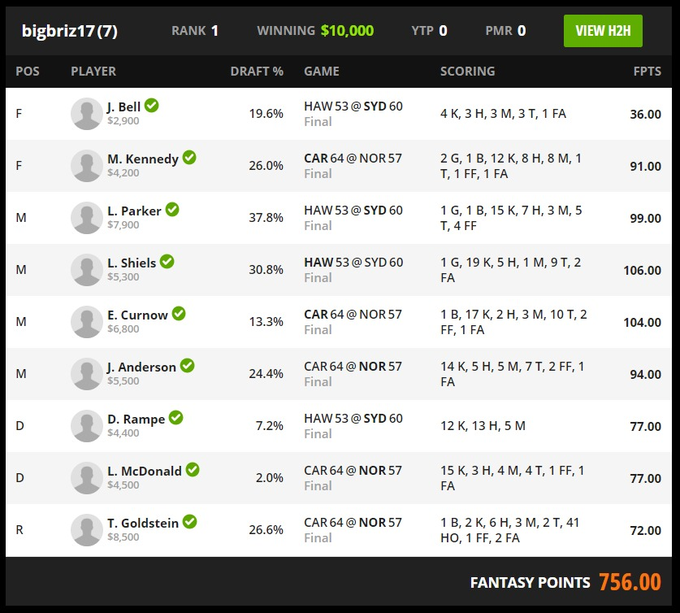 Sunday was another anticipated three game slate with DraftKings providing a variety of contests. It was another single bullet with DFR member 'Beastino' who took out the 1st place for a $2,000 USD collect.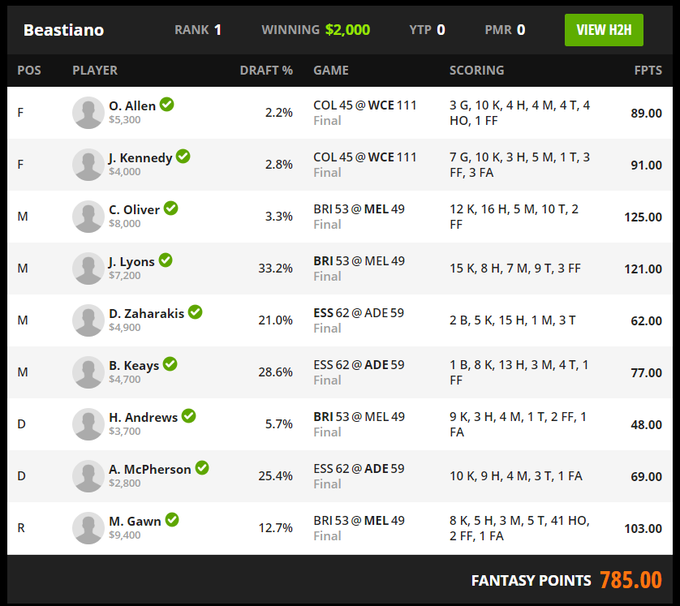 On Draftstars went bigger on Sunday with a $75,000 contest for all to enjoy. The leaderboard was tight but 'Habes' held off the challengers for $8,800+ in winnings.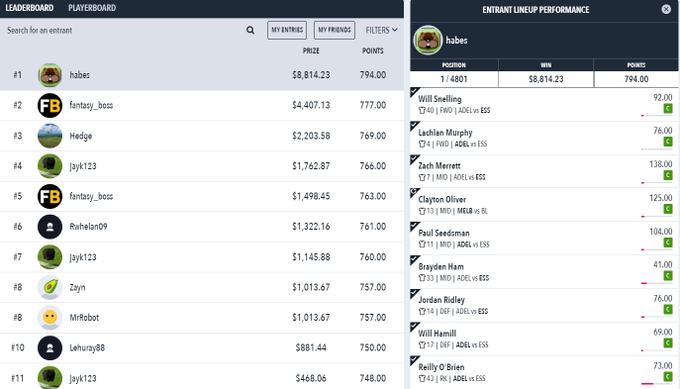 Then finally on Monday the Cats defeated the Dockers in the wet and the fantasy scoring numbers were huge. The Pools on Draftstars bang again with another $75,000 contest! It was a robbery for DFR Member 'RWhelan09' who took out 1st, 2nd and 3rd place for at least $16,750 in prize money! Massive effort from the AFL King.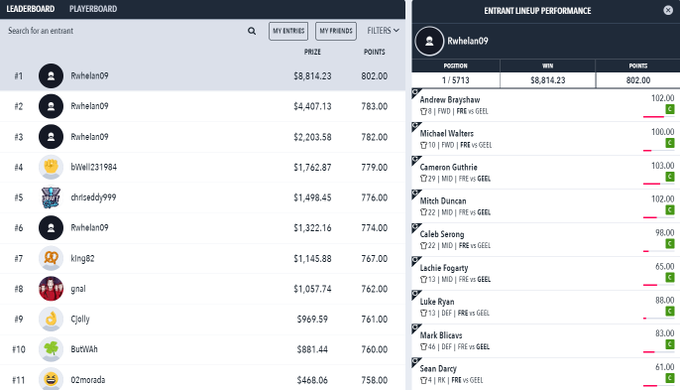 And finally Monday's DraftKings contest was hotly contested and for the Australian DFS GOAT 'jayk123' managed to off 'RWhlean09' for a $5,000 USD collect.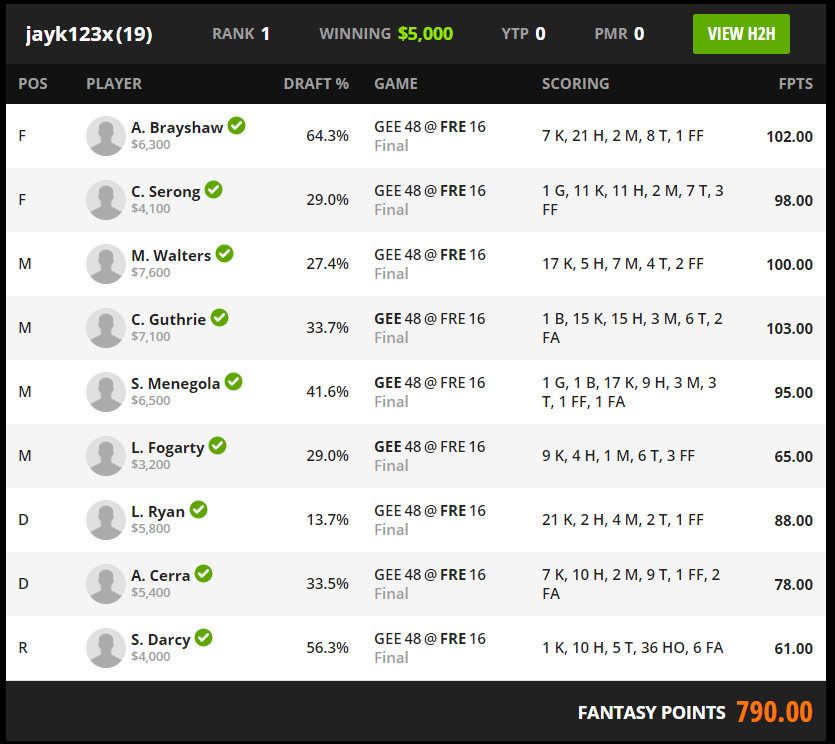 Congratulations to all winners from the weekend and we hope that all members and participants are enjoying the offerings from both Daily Fantasy sites. Keep it locked in on DFR throughout the week as we will provide future previews for all slates and all the news you need for your DFS play.