daily fantasy sports articles
Australian DFS Weekend Results - 25th September 2017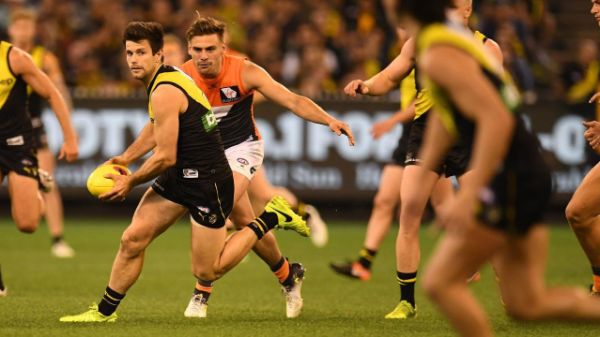 Another big weekend of Australian sport and racing in the books, highlighted by the preliminary finals of both the AFL and NRL as well as the continuation of the exciting Spring Carnival. We take a look at the results from all of the major tournaments in DFS and tournament betting over the weekend below.
Draftstars
The weekend's action at Draftstars kicked off Friday night with a huge $50k guaranteed tournament for the Adelaide vs Geelong game. The tournament attracted 3790 players and offered a $7,000 top prize which was taken out by Buddylove23 with a bug score of 923. Charlie Cameron proved to be the difference for Buddylove23 after scoring a massive 113 points in only 16% of teams.
Bodycamcrush and corey0400 took out the minor placings. One point separated the two and was the difference between $4,500 for 2nd place and $2,250 for 3rd. DFR member and veteran Draftstars player Tryanhit was massive with 5 teams inside the top 25.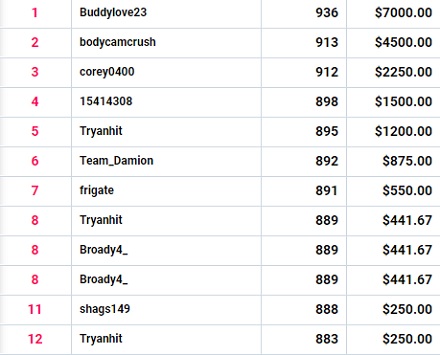 The tournament for the Richmond vs GWS game nearly replicated the Friday night competition. It also offered a massive $50k guaranteed prize pool and attracted 3639 players. Canned_ice took out the top prize of $7,000 with his team that scored a modest 854 points. Two players in under 10% of teams in Daniel Rioli and Adam Tomlinson both scored over 100 for canned_ice to win the day by 13 points.
Comolian and Scotty_77 tied for 2nd place, splitting the cash and taking home over $3,000 each with scores of 841.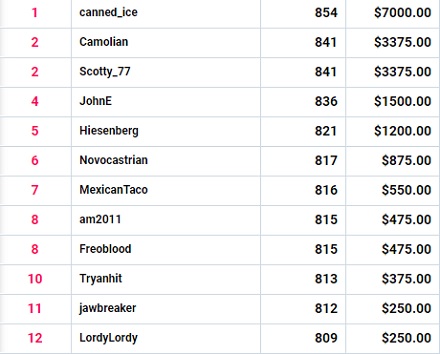 The Sunday NFL tournament at Draftstars smashed the $15k guaranteed mark, working its way up to a prize pool of $23,000 with the 1754 entrants. The QB/WR combination of Tom Brady and Brandin Cooks proved to be a lethal one for the eventual winner, LFC4EVA, who won the day by a whopping 18 points to take home the top prize of $3,450.
DFR member Penny1cent collected over $2,000 for second place while Jayk123, who had a quiet weekend in the AFL, picked up two places inside the top ten.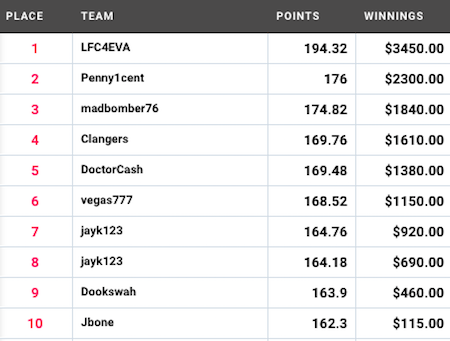 Moneyball
Prelim weekend was another big one at Moneyball with the two games both offering tournaments with over $8,000 prize pools. Friday night's tournament was taken out by tobesman after his team scored 821 points led by Joel Selwood, Patrick Dangerfield and Charlie Cameron. Tobesman collected $1,100 for the win while EFC34 picked up 2nd place. Good day for DFR member peekay89 who won over 500 dollars by coming 3rd and 4th.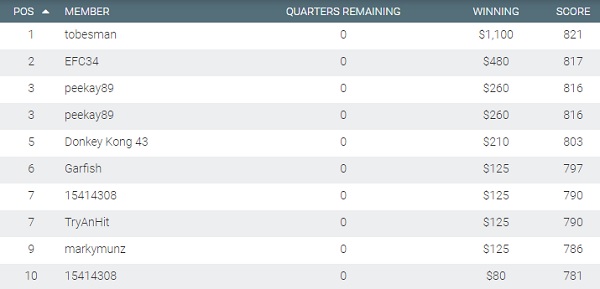 While Saturday's tournament didn't offer as thrilling of a finish as Friday's, it still gave away over $8,000 in prizes and attracted 632 teams. Jlenkic8 ran away with the tournament in the end, picking up the win by 22 points over DFR member Tryanhit.
Daniel Rioli and Adam Tomlinson were once again the catalysts in the winning team, with Jlenkic8 selecting them on the way to a $1,100 win.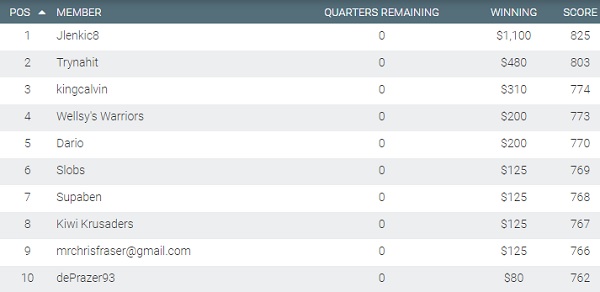 The NFL tournament at Moneyball had a massive $15,000 guaranteed prize pool and attracted 1165 players. Amazingly, the two tied winners, Williw1037 and dpwoodford had the exact same team to score 156.12 points and share $3,000 in prizes between them.
Once again, peekay89 had a great Monday morning with two teams inside the top 10.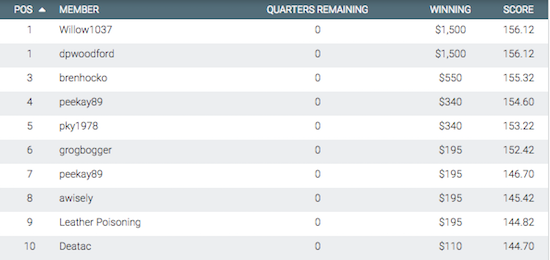 TopBetta
The Golden Rose at Rosehill headlined Australian racing this weekend and TopBetta offered a huge racing tournament valued at over $20,000 for the Saturday meets. It brought in 99 contestants as well as another 107 rebuys.
After a big day of racing, phantom1 finished on top of the leaderboard, turning his $5,000 in chips into over $81,000. A $5k bet on Freedom Road to win Race 8 at Morhpetville was the highlight of the day, collecting $57,700 for phantom1 and helping him take out the top prize of over $5,000.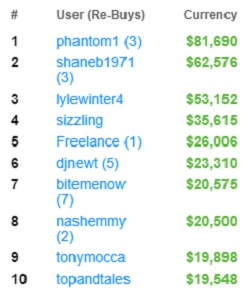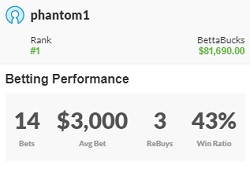 SportChamps
The first $5 Mega Racing tournament of the Spring Carnival at SportChamps was this weekend and attracted a healthy 325 entrants. It offered a prize pool of $5,000 and when the dust settled it was jesse86 who came out on top after turning their $10,000 in starting chips into a whopping $446k.
Jesse86 collected a cool $770 for the win while SportChamps veteran Coop18 and dritz2004 picked up the minor placings.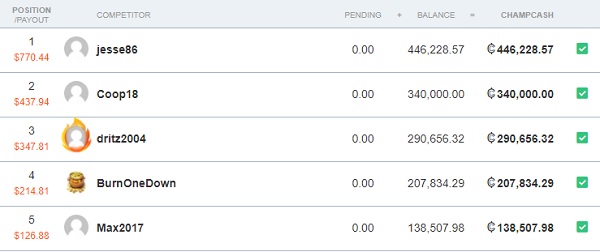 _ _ _
If you were every thinking of getting into tournament style betting, with the beginning of the Spring Carnival on the weekend, now is the perfect time! Over the next few months there will be massive prize pools on offer every weekend so make sure you sign up with TopBetta and SportChamps to give yourself a chance to win big.