daily fantasy sports articles
Australian DFS Weekend Results - 2nd October 2017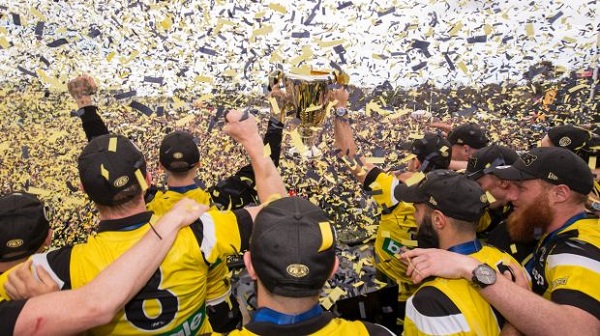 What a weekend in Australian sport and racing. Can you believe it? The Richmond Tigers won the 2017 AFL Premiership... we are still coming to terms with it. The AFL Grand Final saw some massive daily tournaments hosted at Draftstars and Moneyball and we break down all the action in our weekend recap below.
Draftstars
The $15 entry tournament for the AFL Grand Final at Draftstars this weekend boasted the biggest ever prizepool of any daily fantasy competition outside of the United States. The massive $100k guarantee was surpassed by another $10k as 8423 teams were thrown into the mix.
With a team that featured just one score over 100, it was wombatchaser who won the massive $16k top prize, edging out BeetleBeast by 8 points. BeetleBeast still had a day to remember, picking up 2nd and 3rd place to collect nearly $14k.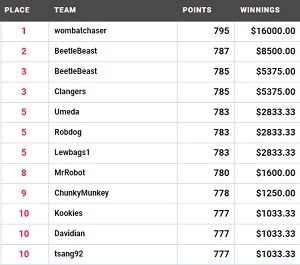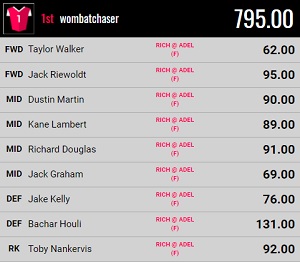 With the end of the AFL season, attention turned to NFL Monday morning with the weekly $15 NFL tournament offering a 425k guaranteed prize pool. 1670 teams were entered and after a few massive performances from namely Deshaun Watson, Todd Gurley and Ezekiel Elliot, it was Stevennfl who took out the top prize of $3,750 after scoring 191 points.
INFAMOUSXVII took out 2nd place while it was Stevennfl once again who collected the $2000 3rd place prize to make for a profitable day.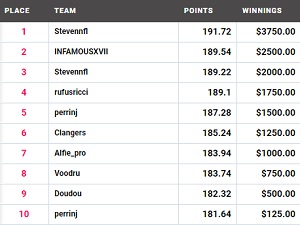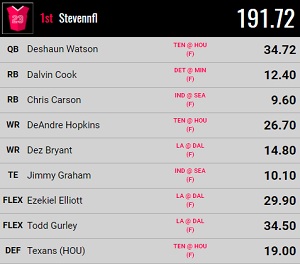 Moneyball
Moneyball also hosted one of their larger events for the year in the AFL Grand Final with $20k up for grabs in the $15 tournament. Another team with only one score over 100 took out the day as RLGray scored 755 points to collect the $2,600 main prize.
X-parrot and figjamdan finished the day in 2nd and 3rd place respectively to end the AFL season on a high.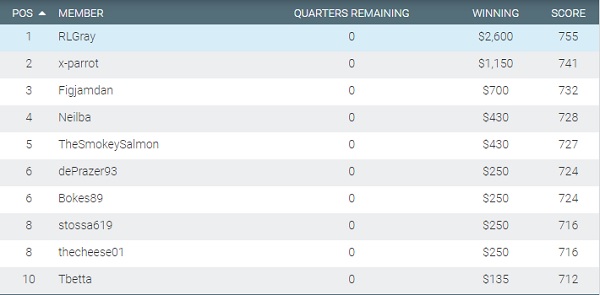 The weekly NFL tournament at Moneyball offered a $10k guaranteed prize pool and ended in a bittersweet win for camhouweling. With a score of 205, Cam's team would have been enough to not only win the weekly $15 tournament but also scoop the jackpot target, unfortunately he didn't enter the $1 tourney. He still collected $1,300 and an extra $370 for 3rd place.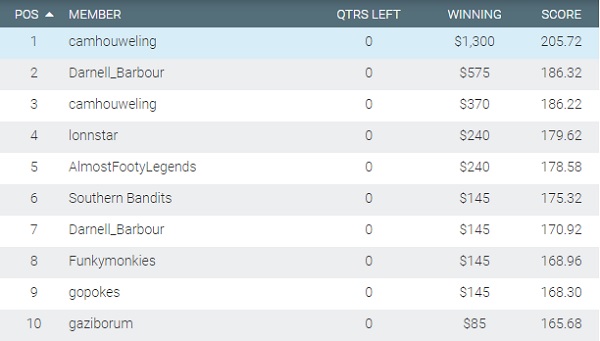 SportChamps
The continuation of the Spring Racing Carnival this weekend saw a massive $10,000 guaranteed prize pool racing tournament at SportChamps over Saturday and Sunday. After kicking proceedings off on Saturday with a 3-leg multi that won him over $90,000 in chips, it was SportChamps vet djnewt who took out the top prize of just over $2,200.
Bojack and Jester7 fought out an intense battle for second place, with Bojack taking the chocolates in the end by the smalled of margins. Both picked up over $1,000 for the placings.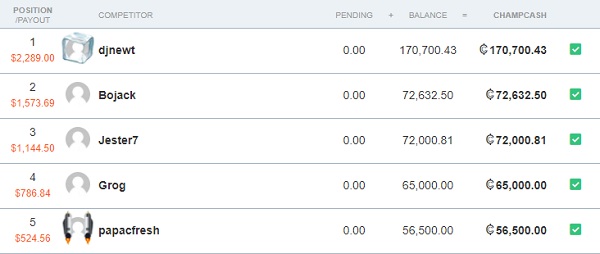 TopBetta
Not to be outdone, TopBetta also hosted a $10k racing tournament, featuring just Saturday's racing events and obviously headlined by the Randwick card. He seems to be a mainstay on the TopBetta leaderboard week in, week out but it was once again nashemmy who took out the top prize with a stellar day of betting. Hitting on nearly 70% of bets, nashemmy turned his $5k starting balance in to $158,000 to collect the top prize of $3,500.
After a rebuy each, DeeDub and razzle were able to fight back to collect the prizes for 2nd and 3rd respectively.

_ _ _
If you were every thinking of getting into tournament style betting, with the beginning of the Spring Carnival on the weekend, now is the perfect time! Over the next few months there will be massive prize pools on offer every weekend so make sure you sign up with TopBetta and SportChamps to give yourself a chance to win big.