daily fantasy sports articles
Australian DFS Weekend Results - 7th August 2017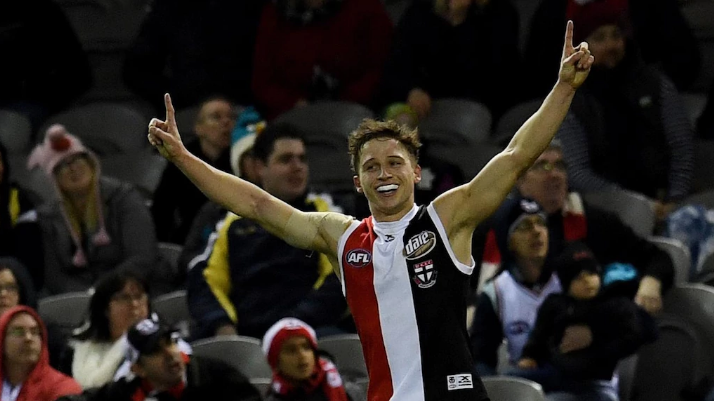 Monster weekend in Australian Daily Fantasy and tournament betting over the past few days as some DFR members in particular collected massive pay-days. We take a look at the results from all of the major competitions below.
TopBetta
The Saturday Metro Mayhem at TopBetta attracted 35 contestants who were vying for a prize-pool of $5,700. TopBetta veteran bitemenow swooped late in the day to win the top prize of over $2,000. The highlight of the day was an $11k bet on Game of War to win race 8 at Morphetville netted him $55k.
Shaneb1971 and Cfrance172 picked up the minor placings collecting just over $1,500 and $800 respectively.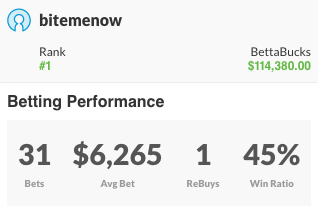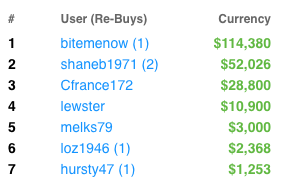 Draftstars
Another big weekend at Draftstars saw some massive guaranteed prize pools on offer. The Saturday tournament just cleared the $30k guaranteed mark with 2,342 entrants as Daily Fantasy Rankings leader Jayk123 added to his glowing resume with another win, collecting $4,575 with his team that scored a massive 972 points.
No.2 ranked DFR member procession also had a great day, picking up third place while Tryanhit won over $3,500 with his 4th and 6th placings.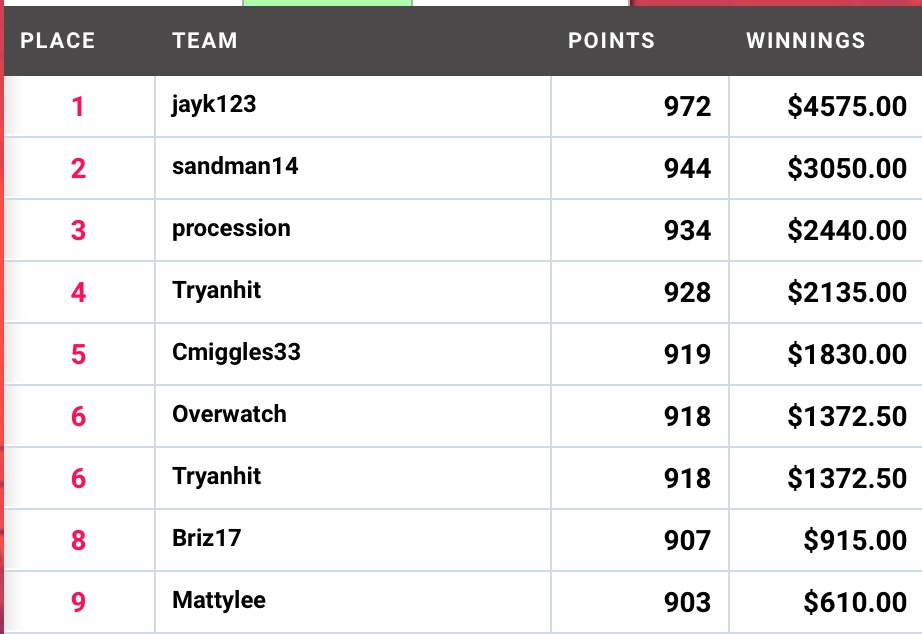 The Sunday tournament was a special one at Draftstars and offered a massive $50k guaranteed prize pool. It was another great day for DFR members in a really high scoring tournament as stanwawrinka collected the massive $7,500 first prize with his score of 942.
Broady4_ had his best day at Draftstars, collecting over $5,000 with a 2nd and 7th place while the ever consistent procession and tryanhit resumed their places inside the top ten.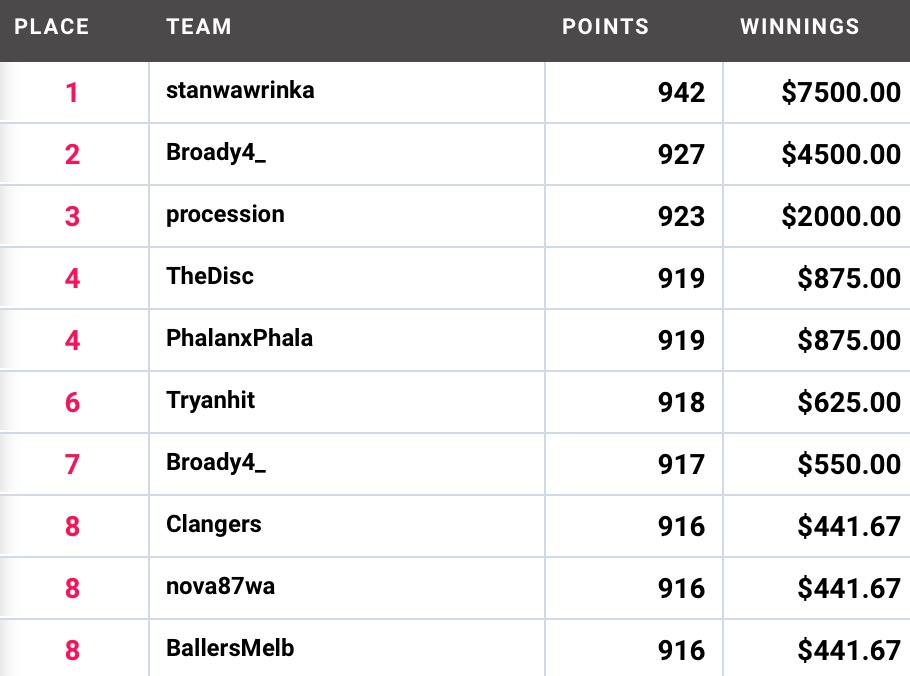 Moneyball
The Friday night single game tournament at Moneyball attracted 507 contestants competing for $6,500 in prizes. DFR member dePrazer93, who is a proven Moneyball specialist with 100% of his winnings coming there, collected the major prize of $875 with his tidy score of 816 points.
Laminedor aka Jayk123 collected a lazy three places inside the top ten for a total payout of around $500.