daily fantasy sports articles
Australian DFS Weekend Results - 9th October 2017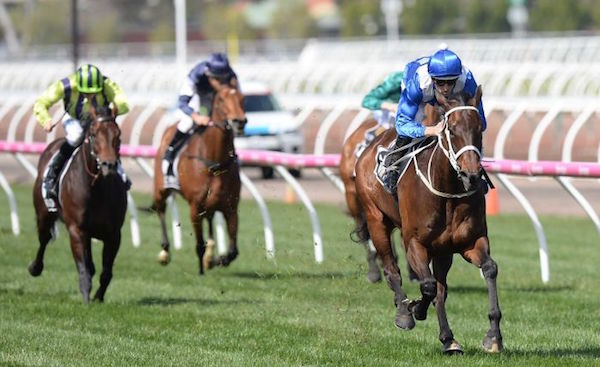 Another weekend of Australian sport and racing in the books and with the departure of the AFL last week, NFL took centre stage this weekend. We take a look at all of the major daily fantasy and tournament betting competitions over the weekend below.
Draftstars
The NFL tournament at Draftstars greaw in popularity this weekend with 2387 players raising the prize pool up to $31,000. As predicted in our Chalk, Chance or Chump series, Todd Gurley had an absolute stinker of a day, scoring just 5 points and automatically ruling out 28% of the teams.
It was Jacksonville running back Leonard Fournette who led the winning team of sandman14, scoring 31 out of the 185 point total has sandman14 walked away with a handy $4,650. Wooshka and LordVito picked up the minor placings for the day while DFR veteran Jayk123 was in the mix with four teams in the top 15.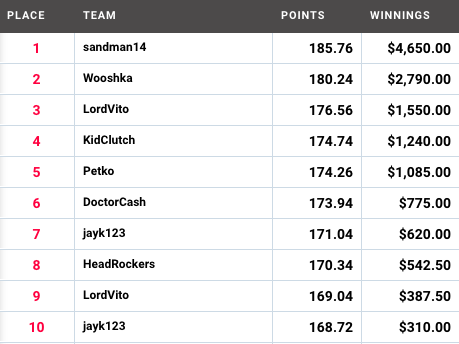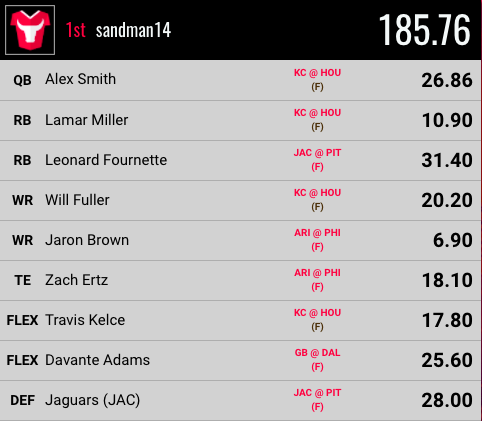 Moneyball
Moneyball's NFL tournament offered a $10,000 guanranteed prize pool this weekend and attracted a cool 780 contestants. Fournette once again featured prominently in the top teams along with young QB's Deshaun Watson and Dak Prescott as Elmovs took out the top prize of $1,300 with his score of 161.84.
Triple took out second place on the day while AKLWAR86 was impressive picking up 3rd place as well as another two teams inside the top 10.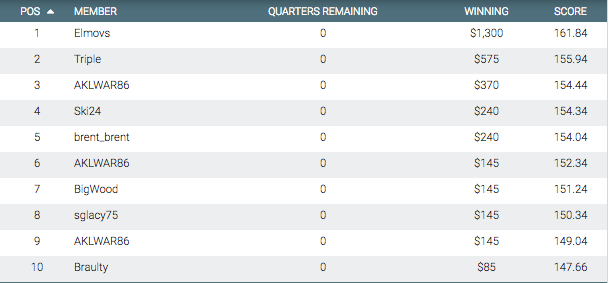 TopBetta
The Spring carnival continued this weekend in Sydney and Melbourne and as did the big tournaments at TopBetta and SportChamps. The $12,700 Turnbull Stakes tourney headlined affairs at TopBetta and attracted 61 contestants plus another 66 rebuys.
eaglebet needed just two wins throughout the day to secure the top spot on the leaderboard after first collecting $64k on Bring Me Roses in Race 6 at Flemington before picking up what would be a winning sum in $163k on Powerful Saga to win Race 10 at Gold Coast. The two wins helped eaglebet finish the day with $170k to beat out the competition and take home the $3,800 first place prize.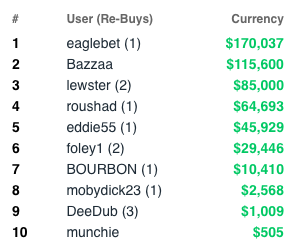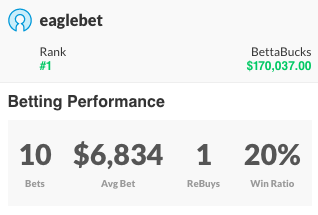 SportChamps
The tournament at SportChamps was less to enter at just $50 but attracted more contestants as 94 players threw their hat in the ring. In the end it was SportChamps regular Deatac who took out the top prize of nearly $1,200 after turning his starting balance of $10,000 in chips into over $145,000.
Some familiar names were in the top placings on the leaderboard including djnewt, foley1 and Bojack.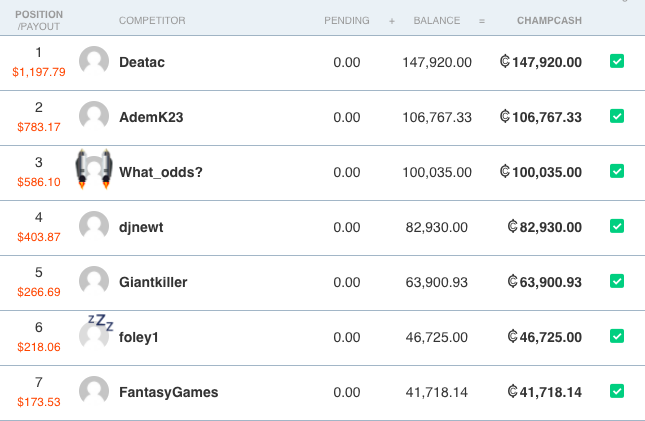 _ _ _
If you were every thinking of getting into tournament style betting, with the beginning of the Spring Carnival on the weekend, now is the perfect time! Over the next few months there will be massive prize pools on offer every weekend so make sure you sign up with TopBetta and SportChamps to give yourself a chance to win big.