daily fantasy sports articles
Basic TopBetta Betting Tournament Strategy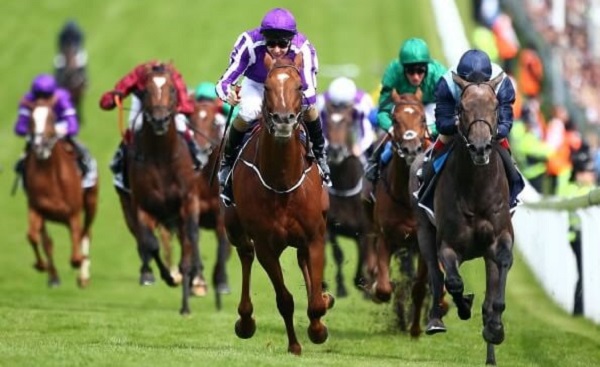 With the likes of TopBetta rapidly growing in popularity with Australian punters, fantasy tournament betting has become a new craze and a great way to bet on your favourites sports and races while potentially winning some big prize money!
However, with so many fresh faces showing up every week, how is it that we constantly see the same names, week after week, at the top of the leaderboards in tournament style betting? It could be that they are simply luckier or more knowledgeable punters, which is most likely part of the equation. The other part is that there are lots of different strategies to utilise in tournament style betting and until you know the basics, those veteran players will always have the wood over you.
We will run you through some of the basic strategy of tournament style betting to help you decide which type of player you want to be and how you want to approach a tournament at TopBetta.
Conservative
There are two ways in which a tournament player can play conservatively. The first of which is to simply wait, bide your time and watch other players make their moves. This has two real benefits:
There's always a chance that all of your opponents could bust and you could cruise home to an easy victory.
At the very least, you're learning things about your opponents ie. how they bet, what bets the like to put on, etc.
Most tournaments last over many races, or even over a few days for something like AFL or NRL. Waiting and holding onto your initial starting chips could be the best play and allow you to still be in the competition going into the crucial last few events/races.
However, there's also the possibility that someone will get too far ahead and you'll have to jump on something outlandish just to catch them. If biding your time is what you want to go for, make sure your constantly checking up on opponents to make sure they're not getting too far ahead.
The altnerative way to play conservative is to slowly build your bank with low-risk bets. This can be done by placing bets on things you are confident of at around the $1.40-$1.70 mark.
Sure it's a slow process to build your bank, but if you can slowly work your way up the leaderboard while the other contestants bust trying to make bigger plays, then you'll always be around the mark come the final few events/races.
Balanced
The balanced approach is for punters who back their knowledge and ability above everything else. This approach requires some observation of opponents, but it will mostly be about trusting your game plan, managing your bank roll and making sensible, but valuable bets from $1.70-$2.50.
The key factor when playing a balanced style tournament is to manage your bankroll correctly. For this approach you don't want to be betting more than 50% of your bankroll on one hit because however much you back your knowledge, there's always the chance of an upset.
If you find yourself breaking away from the pack, bring in the reigns and wait to see if they can catch you. This is where the balanced approach comes into play and being able to identify when to slow down separates the good from the not so good.
Aggressive
The third, and arguably most fun style of gameplay is the aggressive approach. This style really works better with horse racing tournaments as picking a $5-$15 winner in a horse race can be a lot easier than jagging a sports multi at the same price.
The approach requires you to go all-in or put the large majority of your bankroll on a horse or sporting market paying $5-$15 within the first few events. If you're lucky enough to hit, you'll be miles ahead of the pack early and should be able to sit for a while at least.
If you do hit, watching your opponents, once again becomes a big part of the strategy. When they start to get close you can either resume betting in an attempt to stay ahead or let them pass you and go for a retake on the final event!
Always gamble responsibly